Military command of the russian invasion forces is likely concerned about the capability of the Armed Forces of Ukraine to launch strikes on their military facilities in the occupied Mariupol, southern Ukraine, according to the daily intelligence report by the UK Ministry of Defense.
As we earlier reported, the russians have officially recorded 14 explosions in the area near Mariupol since February 21. The British report states that ammunition depots and a military base became the targets hit by Ukrainians.
Read more: ​The UK Defense Intelligence Says Russia to Be Concerned About Threat for its Key Logistics Route Via Mariupol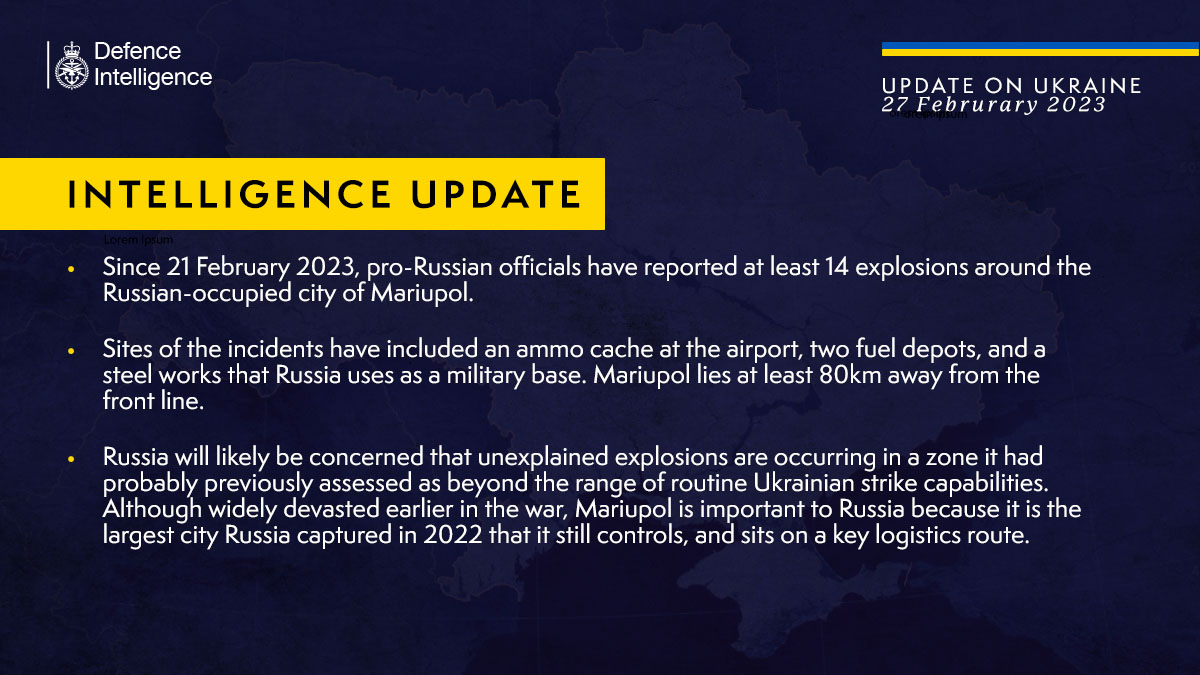 "Russia will likely be concerned that unexplained explosions are occurring in a zone it had probably previously assessed as beyond the range of routine Ukrainian strike capabilities," is the most notable line of the report.
Oleksiy Dmytrashkivskyi, the spokesman of the united press center of the Tavria Region Defense said that russian military had set up a number of depots with fuel, equipment and ammunition in Mariupol. After the explosions, the russians found themselves in a situation where they are not ready to quickly move these depots to another location.
According to the Mariupol City Council (evacuated to the Ukraine-controlled territory prior to occupation by russians) reported 11 explosions on February 21 evening which hit an ammunition depot, and a strike on a sea port the next day. The total number of strikes so far claimed by the authorities is 18.
Against this background, Ukrainian sources also recorded increased activity of russian aviation in the occupied city.
Speaking of the capabilities at hand for the Armed Forces of Ukraine to deliver strikes on the russians in Mariupol, the first to come to mind is the explosion at the Engels airfield, and the aging Tu-141 "Strizh" that the Ukrainian military turned into a long-range weapon to launch deep rear strikes near Moscow.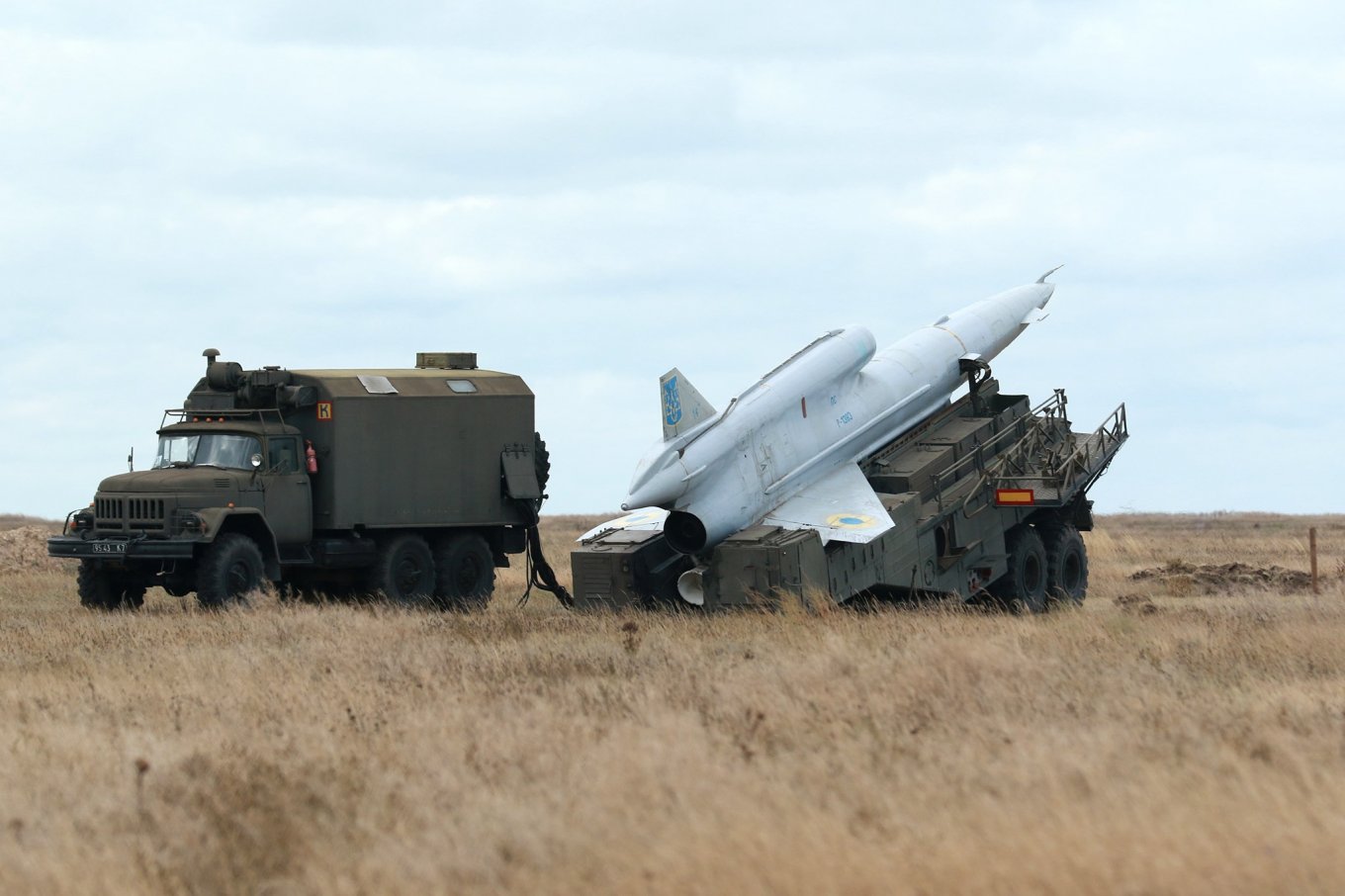 At the same time, in the case of Mariupol, the explosions could have been provided by GMLRS rockets launched from HIMARS or M270 systems. Although, such a mission would be a risky mission, because it requires Ukrainian artillery to approach dangerously close to the frontline.
As a reminder, the firing range of GMLRS rocket is about 84 km, while the frontline lies about 70 km from Mariupol. The suggestion was brought forth by The Drive.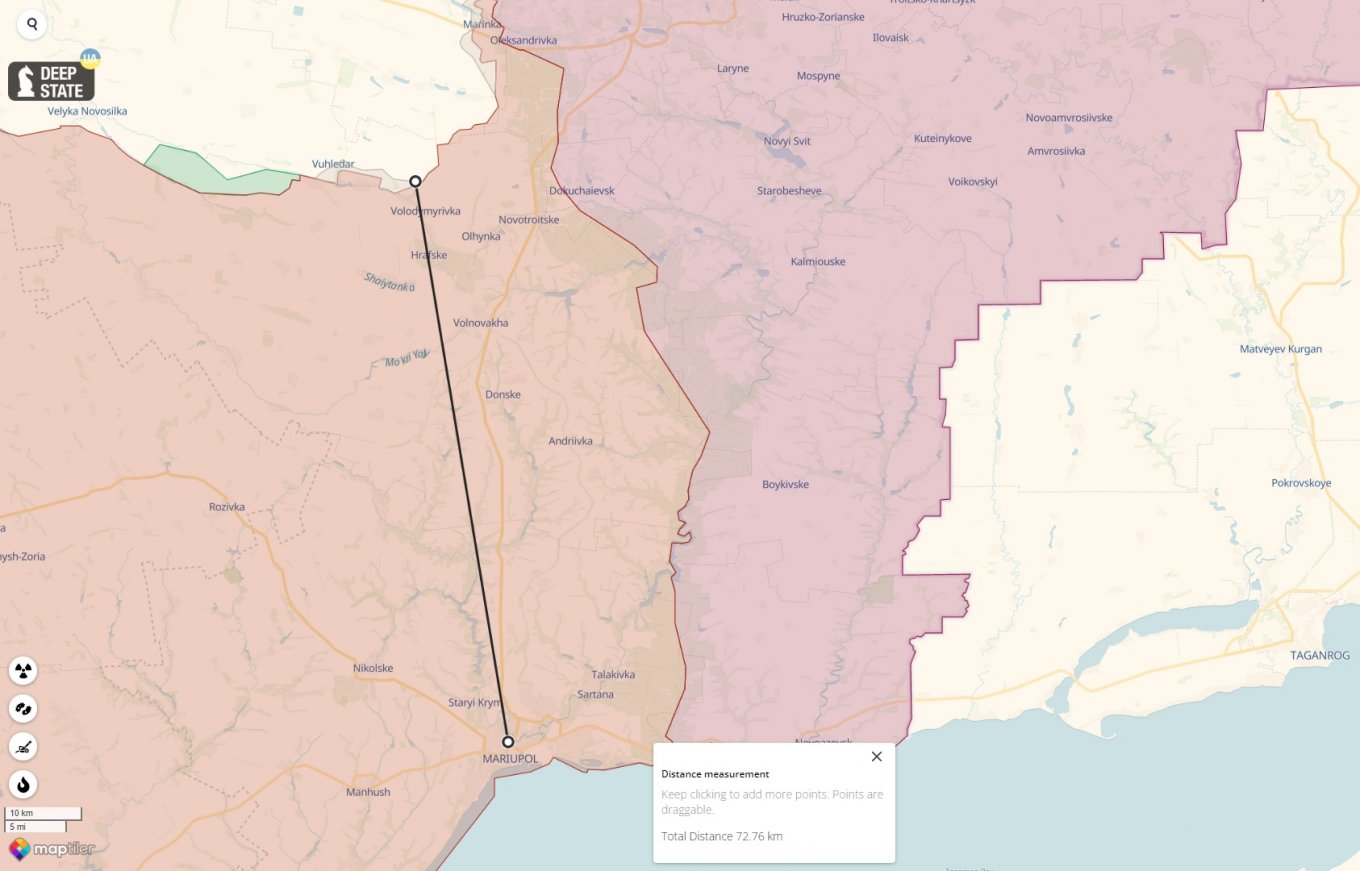 Either way, it doesn't actually matter what the AFU used to strike russian military facilities in Mariupol, more importantly, it seems like there will be even more and more such explosions in the future: earlier the Operational Command "South" reported that the Mariupol direction is no longer "absolutely unreachable" for the Armed Forces of Ukraine. This, in turn, means that the occupiers will have fewer and fewer relatively "safe" places to stash their weapons and ammunition.
Read more: Russians Revised the Tactics And Create Reinforced Assault Battalions: Details, Forces And Military Means of the Enemy
---
---