Based on public satellite images published in different periods of time, OSINT analysts HighMarsed and CovertCabal calculated the number of armored equipment russian armed forces still have in long-term storage. Their conclusion was, more than 8,900 vehicles of several types, including 3,677 infantry fighting vehicles.
However, these figures take into account only those kept in open space, while counting the number of machinery remaining inside garages is technically impossible. With that in mind, the estimate could be not comprehensive, HighMarsed noted on his X profile (formerly Twitter).
Read more: New Tactics by russian Forces Near Avdiivka: Dig Tunnels and Deploy Remote-Controlled Vehicles
The video above provides some additional details, including the methods of investigation, etc. The author breaks down a table with estimates of how many AFVs could be left at each specific storage base. The "top-3" would look like this:
2544th storage base near Kozulka, Krasnoyarsk Krai –

916 armored vehicles, incl. 496 IFVs;

111th storage base near the city of Komsomolsk-on-Amur –

800 armored vehicles, incl. 778 IFVs;

349th storage base near Topchikha, Altai Krai –

791 armored vehicles, incl. 305 IFVs.
*Defense Express corrected some proper names according to their normative transliteration spelling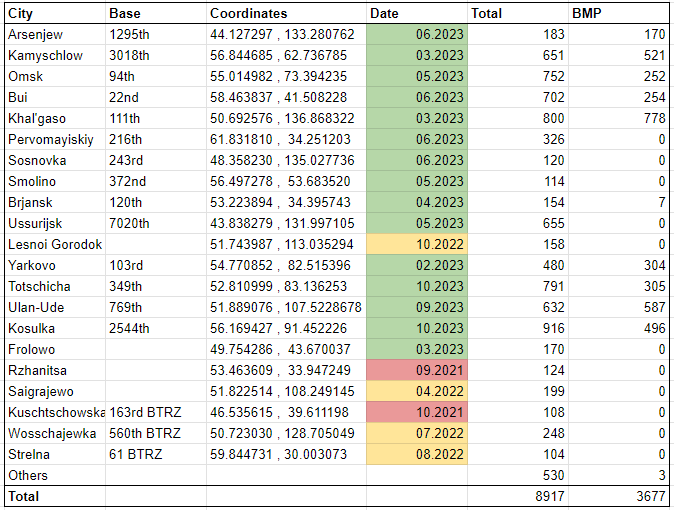 The "Others" line with 530 vehicles counted sums up another 10 bases with the least potential number of armor left, according to satellite photos.
Next, on the part of Defense Express, let's compare this data to the estimates from the International Institute for Strategic Studies, recorded in The Military Balance 2023 handbook. According to IISS, the russian army had approximately 11,000 armored vehicles of all types in storage, namely 4,000 BTR-60/70 carriers, 4,000 BMP-1/2 infantry vehicles, 2,000 MT-LB auxiliary carriers, and 1,000 BRDM-2 patrol vehicles for airborne forces.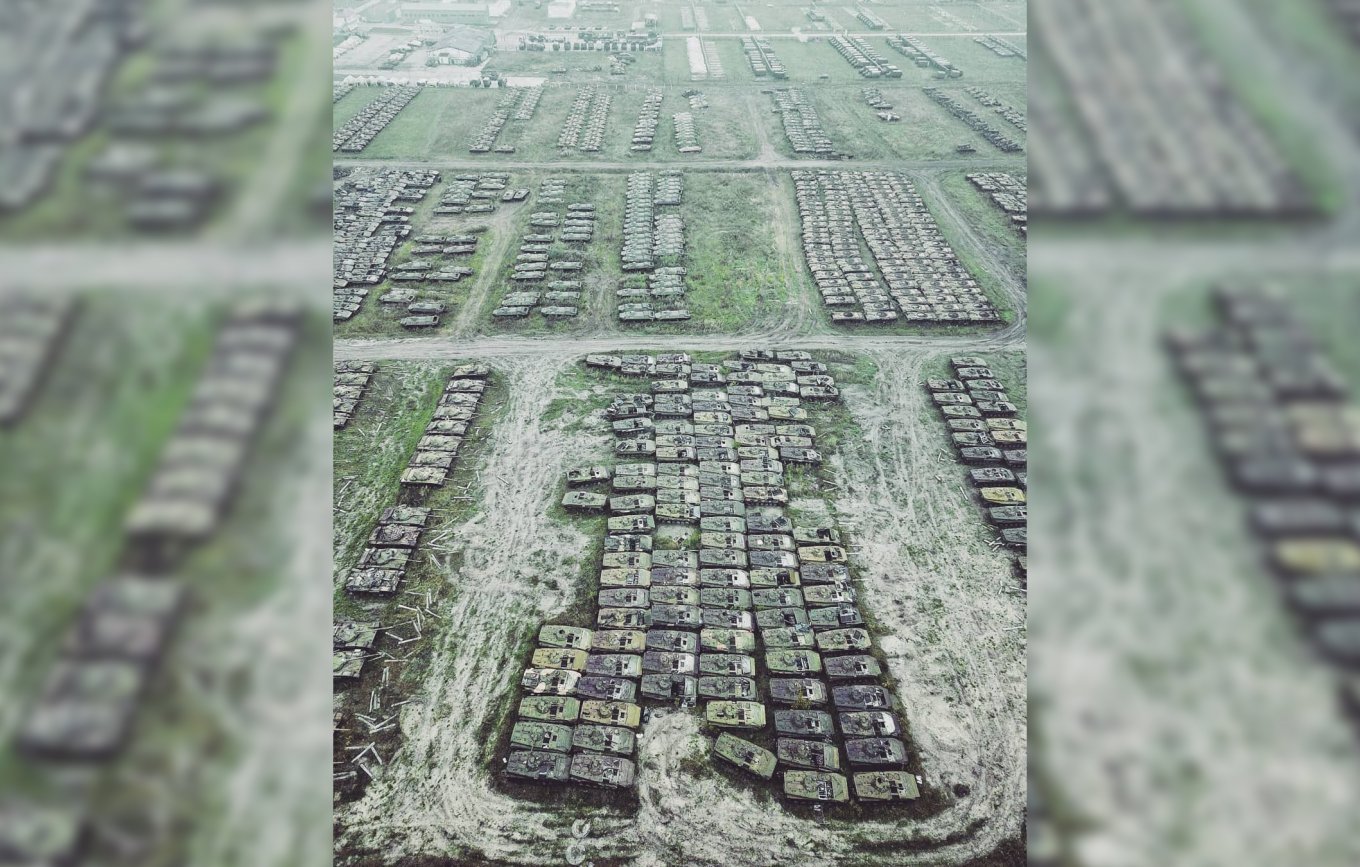 Even if in both assessments the numbers may turn out not very accurate, they can nonetheless explain why the command of the russian army risks them so easily on the battlefields of Ukraine, particularly during the assaults of Avdiyivka, and consequently suffer such high losses in terms of equipment.
That is because the russian invasion army may be acting upon the belief that the available stock of armored vehicles will be enough to last another 1 or 2 years of active hostilities at the current pace and scale.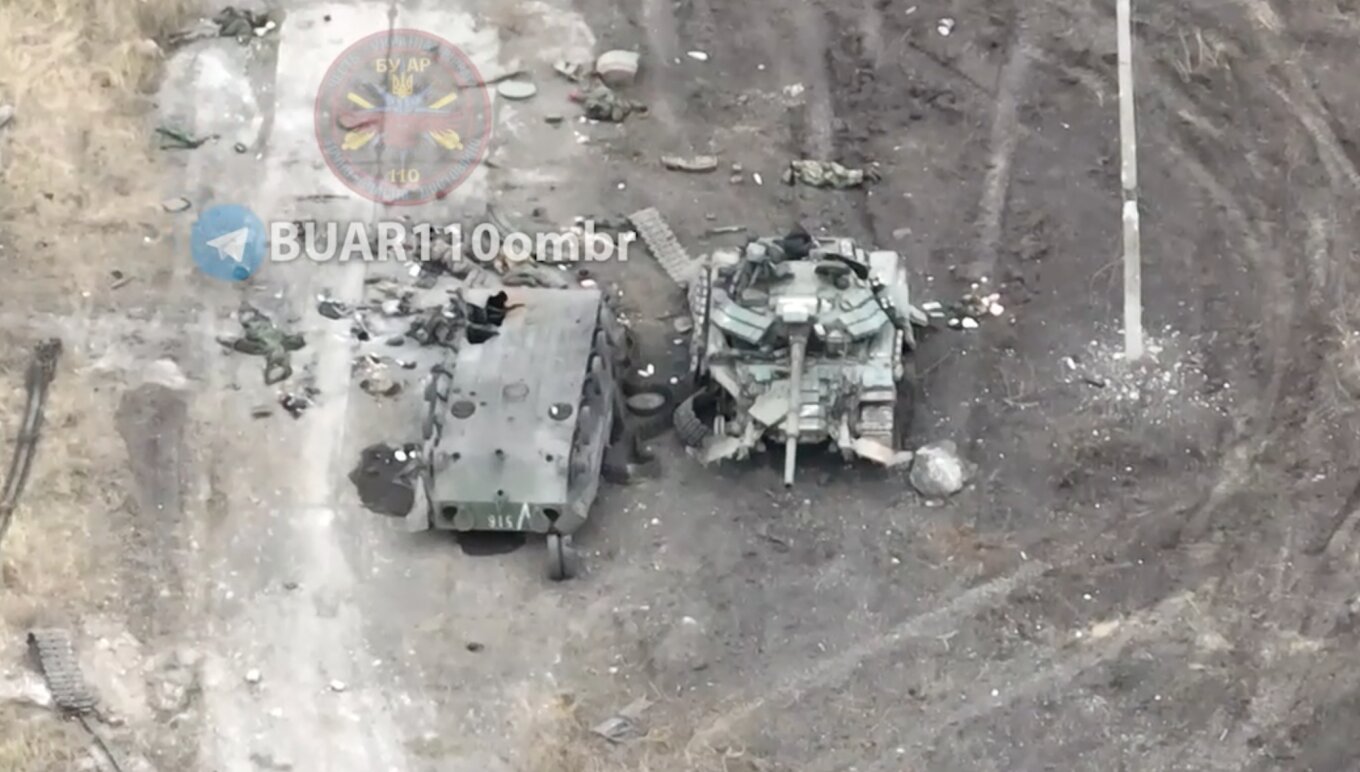 Read more: The UK Defense Intelligence: Recent russian Assaults in Avdiivka Have Contributed to a 90% Increase in russian Casualties
---
---