Ukrainian volunteers, namely Serhii Prytula, Serhii Sternenko, and Ihor Lachenkov, have published another photo of a new Ukrainian suicide drone called Morok. In a social media post, they notified that the first mass-produced batch of these UAVs is currently in preparation for delivery to the Ukrainian Defense Forces.
Earlier the Security Service of Ukraine unveiled the existence of this unmanned system, featuring specifications of up to an 800 km flight range and a warhead size of up to 30 kg.
Read more: Ukrainian Security Service Reveals New 800-km Range Morok Drone
While the drone itself is intentionally blurred in the released photo, there are, in fact, limited options for guessing what kind of aerial vehicle it actually is.
Morok is already being actively associated with the RZ-60, a Ukrainian drone created in a joint effort of a private company and a state institution.
This connection is rooted in the availability of photos from all angles (two of them provided by the SSU itself), allowing for an estimation of the drone's geometric dimensions.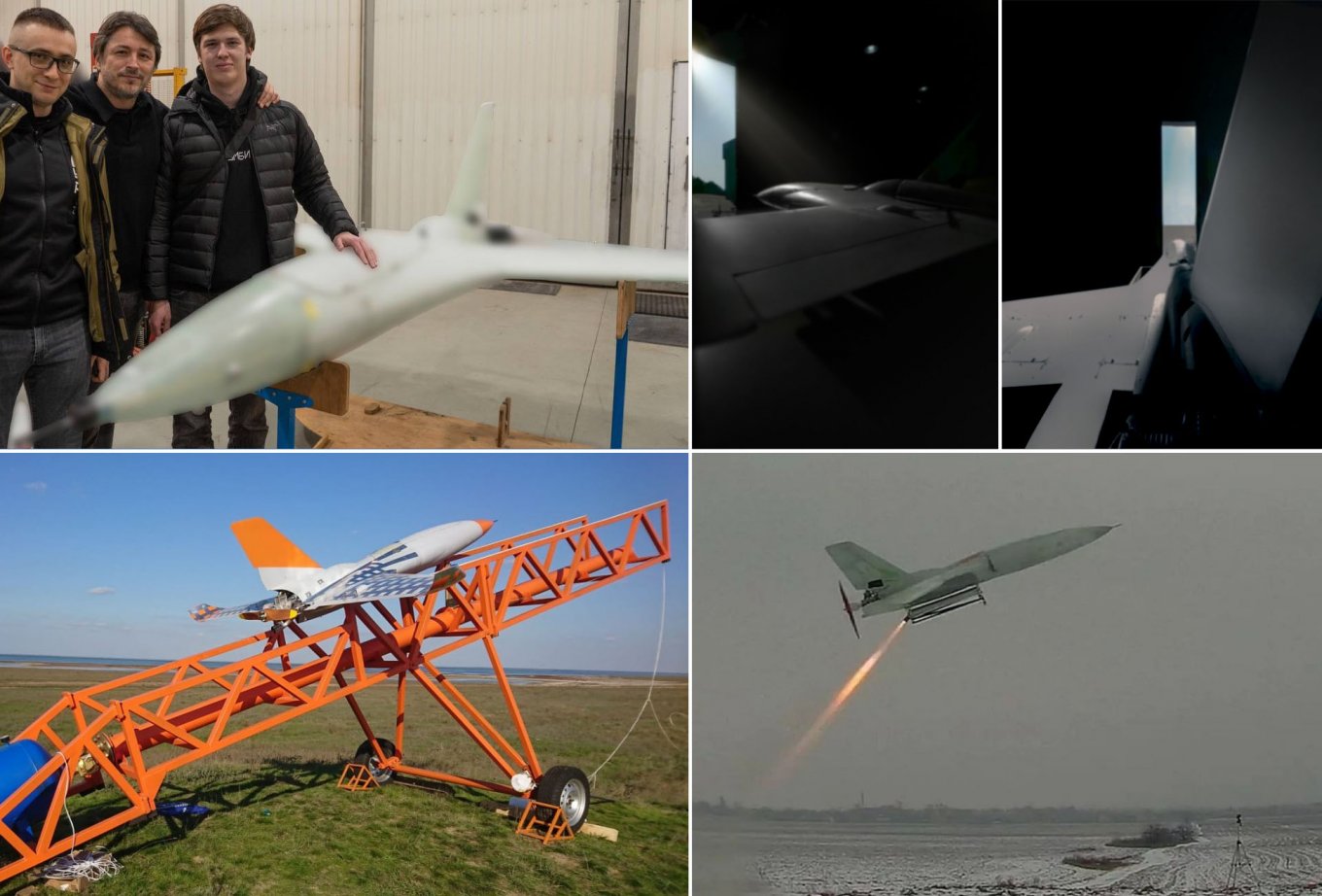 Moreover, the assumption is based on the logical premise that no development in mass production production emerges "out of thin air." In that regard, Defense Express reminds that active work on the RZ-60 was evident as of February this year when a video showcased its rocket-assisted launch — first such experiment in the history of Ukraine's defense industry.
The RZ-60 was originally designed as a low-cost target drone for anti-aircraft system practice, demonstrated by the Armed Forces of Ukraine in 2019. Worth noting, the whole point of a target drone is to be cheap, which makes it the best candidate possible to get transformed into a suicide drone.
At the same time, it is obviously not the very same RZ-60. Particularly, the range and payload capacity do not match at all. In contrast to Morok's impressive 800 km flight range and 30-kg warhead, the RZ-60 can only fly as far as 300 km, and the maximum payload capacity is 3 kg.
Simply put, Morok is a UAV of a completely different level, which could only be made out of RZ-60 through a comprehensive upgrade of the original design.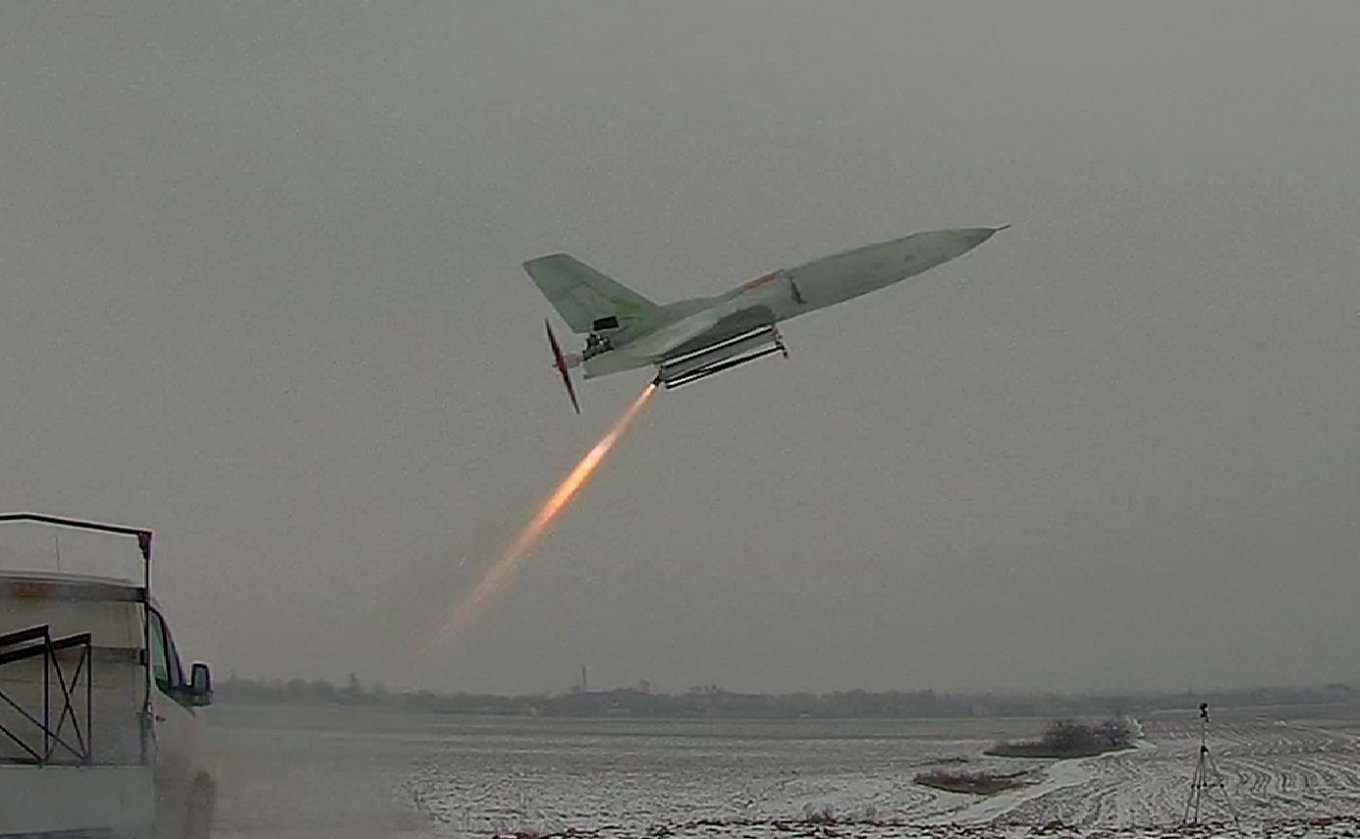 Considering this scenario, we can assume that the current version is a specialized attack drone based on the original target drone. In that case, such a transformation would require removing unnecessary elements like the parachute and communication system, freeing up additional weight capacity.
An increase in geometric dimensions, engine upgrades, and a simplified (at the cost of durability) structure could collectively contribute to achieving an operational range of 800 km.
While the connection between Morok and the revamped RZ-60 remains speculative, the general approach of refining an already-developed target drone into a suicide drone appears to be a logical and pragmatic strategy.
Read more: ​The russians Themselves Destroy Their Own Equipment on the Battlefield of russia-Ukraine War
---
---