Ukrainian military from 229th Kharkiv Territorial Defense Battalion bragged on social media about getting AGS-17 grenade launchers.
The servicemen said it's a "progress" and showed the launcher itself and the ammunition – 30mm VOG-17M high-explosive grenades.
Read more: ​Ukrainian Territorial Defense Trains With Soviet SPG-9 Grenade Launchers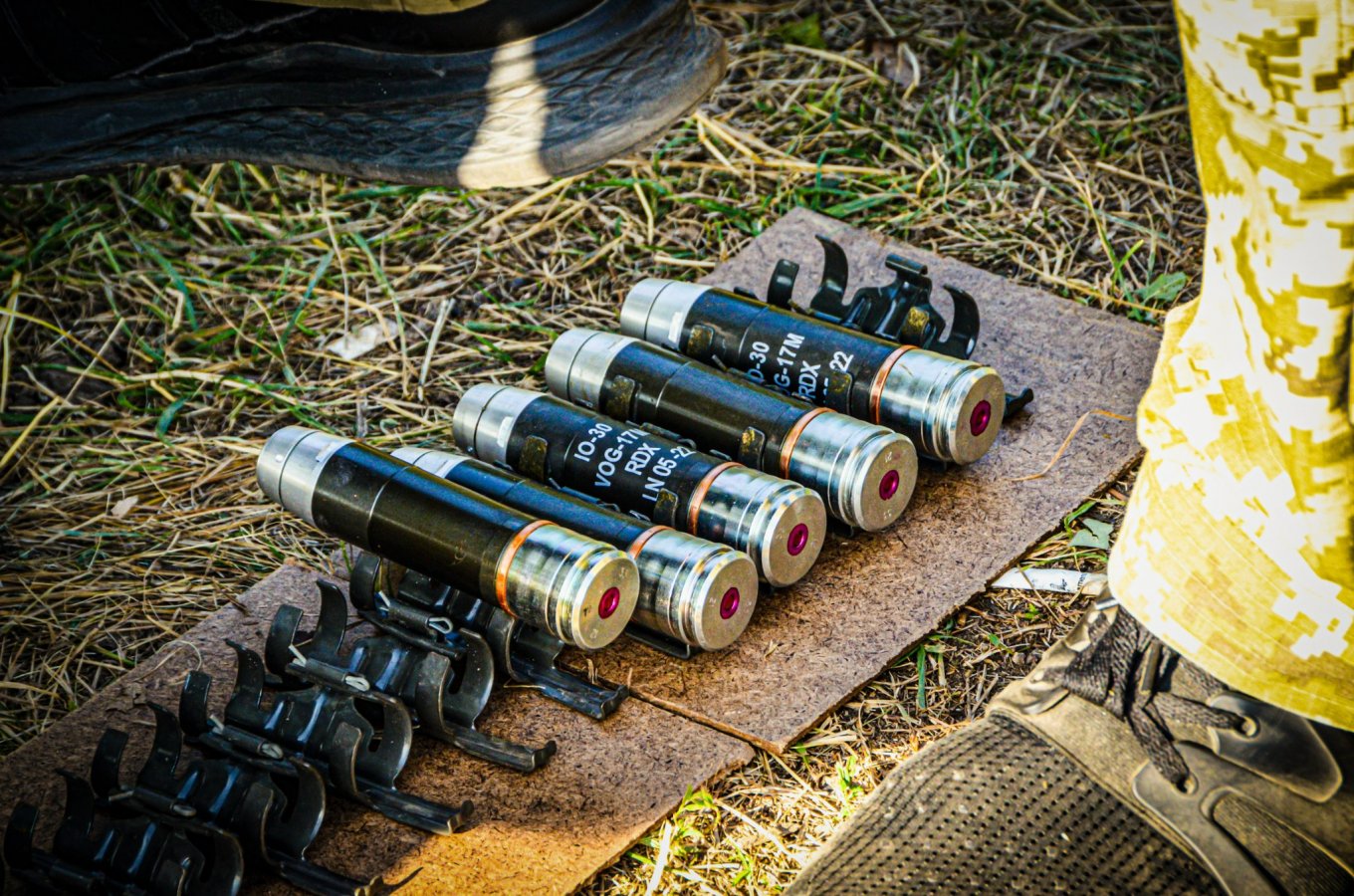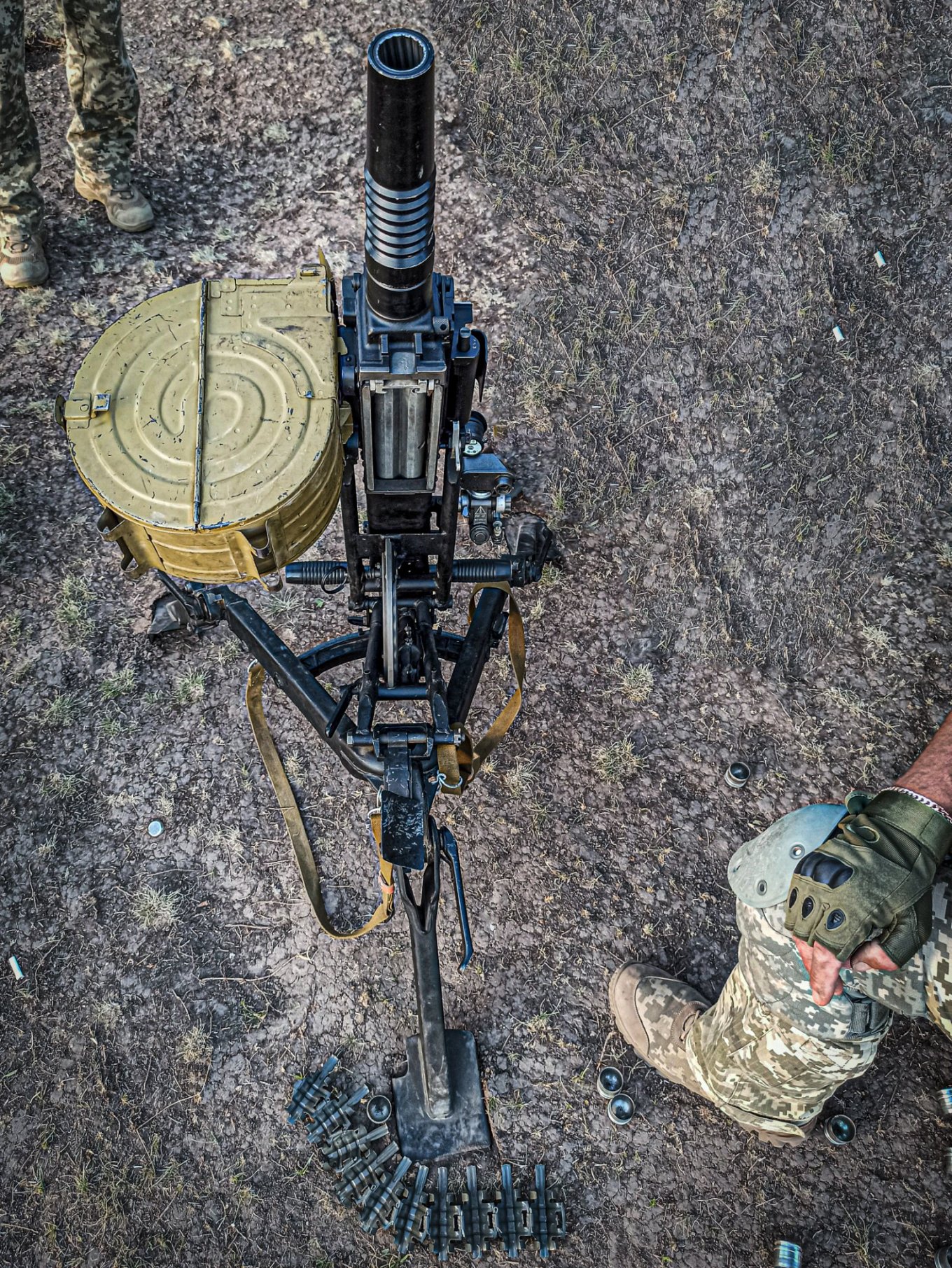 This launcher was developed by the Soviet Union in the 1970s and has been in service with the Ukrainian Armed Forces and the National Guard of Ukraine. There is also a Ukrainian-made variant to this gun – the KBA-117 and KBA-119.
AGS-17 has proved to be effective in combat since the 2014 russian aggression, providing fire support to units. The grenade launcher is often mounted on various mobile platforms – light armored vehicles, cars, etc. – to increase mobility (it weighs about 30 kg).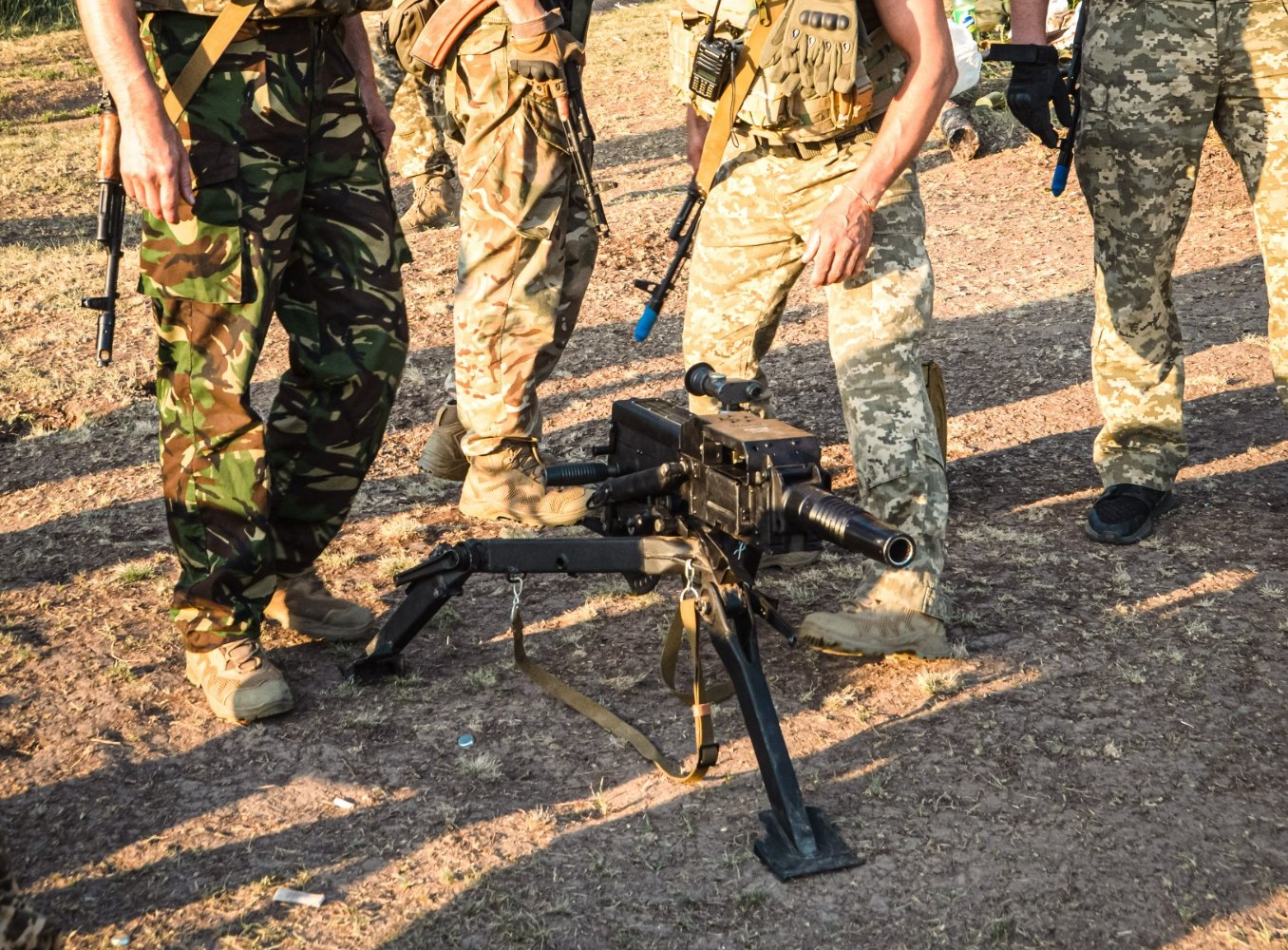 | AGS-17 specifications | |
| --- | --- |
| Caliber | 30 mm |
| Weight with sight and tripod | 31 kg (+ 14.5 kg loaded magazine) |
| Muzzle velocity | 185 m/s |
| Rate of fire | up to 400 rounds per minute |
| Magazine capacity | 29 rounds on a belt |
| Maximum range of fire | 800 – 1,700 m (with optics) |
Data provided by Military-Today, WeaponSystems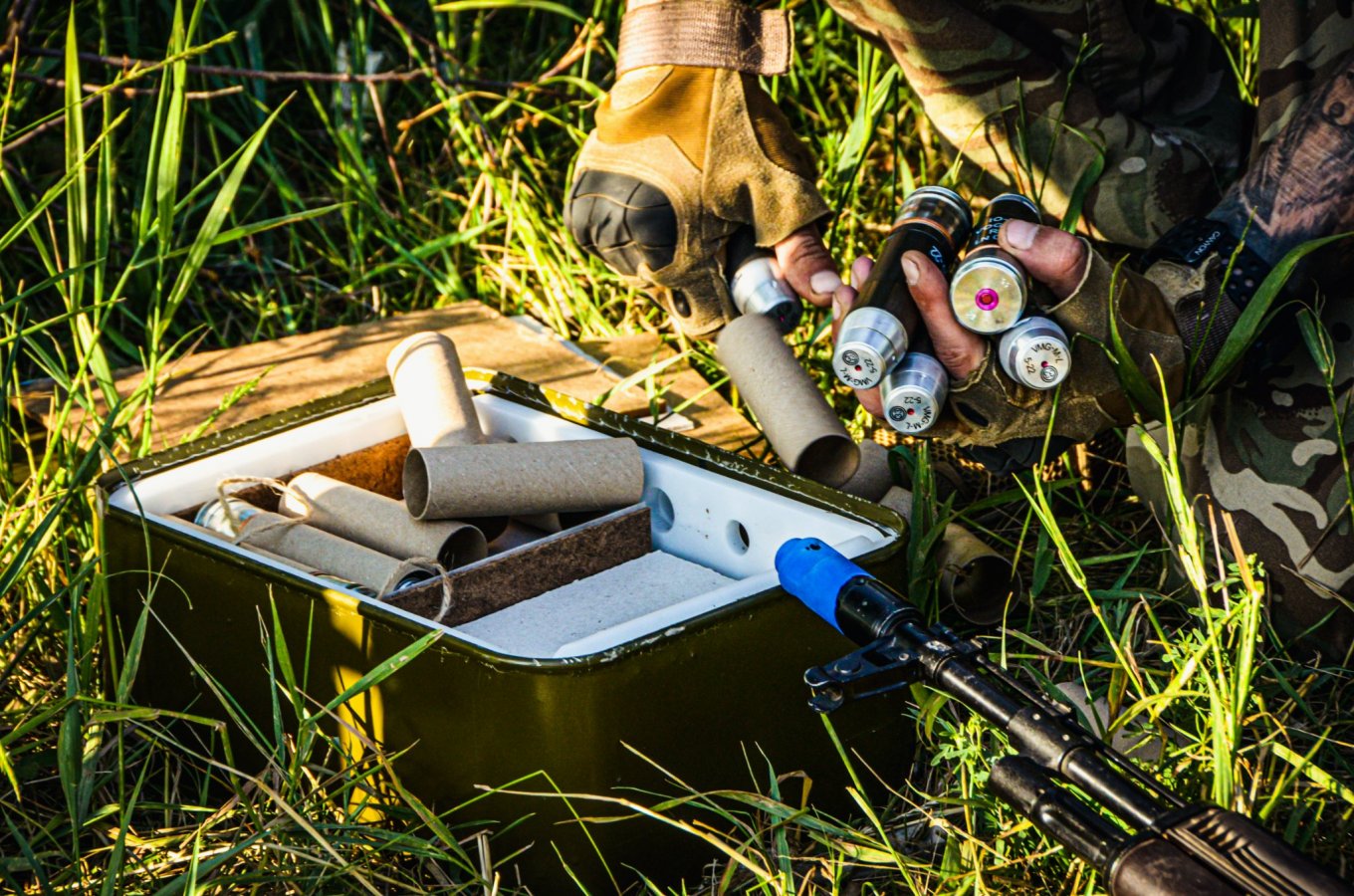 | VOG-17M grenade specifications | |
| --- | --- |
| Caliber | 30x29mm |
| Radius of Defeat | not less than 6 meters |
| Projectile | High Explosive (HE) |
| Explosive Filling | A-IX-1 (RDX) |
| Fuze Type | VMG-M-L |
| Self-destruction Time | 28 to 36 sec |
Data provided by manufacturer Arcus Co.
In our dedicated article, we highlighted the challenges that Ukrainian Army is facing with AGS-17. It turns out Ukraine has enough launchers but provision of enough ammunition could become difficult since there is a strictly limited range of manufacturers of such grenades.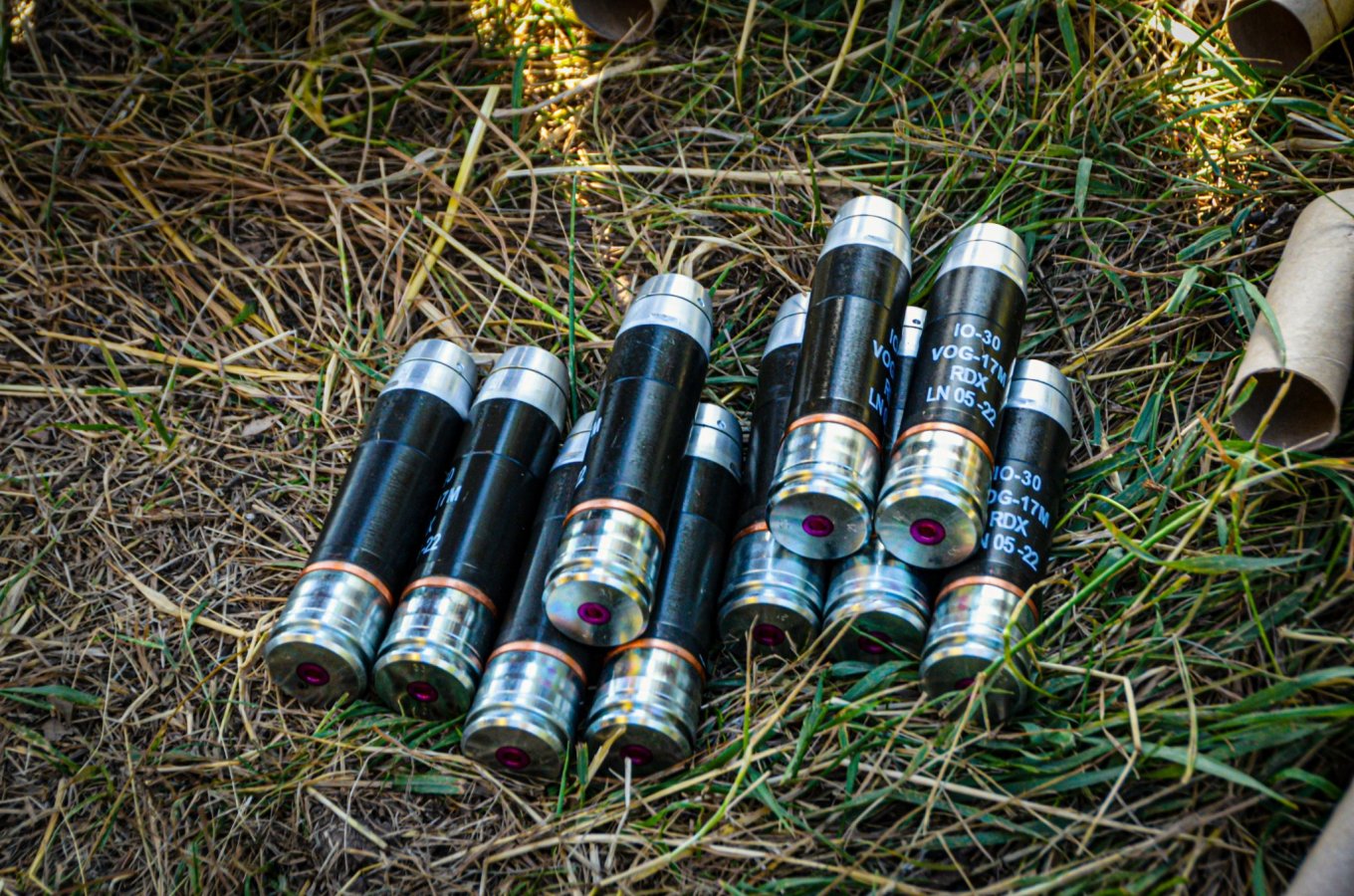 And here is an interesting point: the lot number on the projectiles could be indicating the date of production of the ammos which is presumably May 2022.
It's hard to say who could possibly supply those to Ukraine. There is also a possibility that Kharkiv defenders got grenades from one of the domestic enterprises.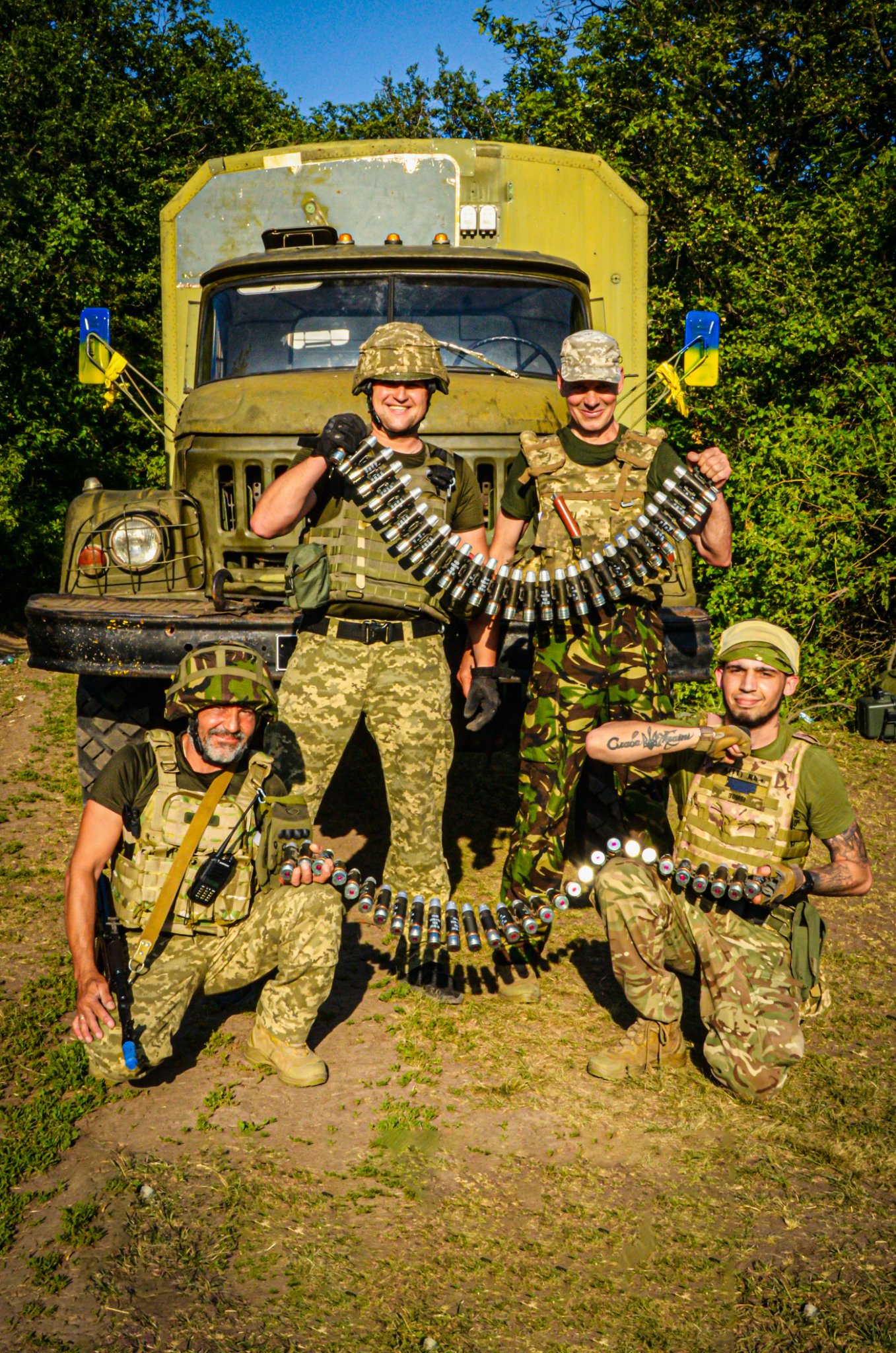 Read more: Panzerhaubitze 2000 Howitzers Already in the Armed Forces of Ukraine - Defense Minister
---
---