Oleksiy Reznikov wrote on Facebook: "This is the 6th type of 155-mm artillery, which strengthens our defense. Our warriors are already beating the enemy with M777, FH70, M109, AHS Krab and Caesar. From now on, Ph2000 has joined this "club of the best". As always, the Commander-in-Chief of the Armed Forces of Ukraine, General Valeriy Zaluzhnyi, will use them 100% effectively on the battlefield".
The PzH 2000 is a German 155 mm self-propelled howitzer developed by German companies Krauss-Maffei Wegmann (KMW). The howitzer is based on a tracked armored chassis to offer high mobility in all-terrain conditions and protection for the crew against the firing of small arms and artillery shell splinters.
Read more: It Became Known When German Howitzers Will be in Ukraine
The PzH 2000 is one of the most modern self-propelled howitzers in the world and is in service with Croatia, Germany, Greece, Hungary, Italy, Lithuania, Netherlands, Qatar, and now Ukraine.
The main armament consists of a Rheinmetall 155mm 52 cal. gun with a chromium-plated barrel and semi-automatic lifting breech block with an integrated 32-round standard primer magazine. The howitzer is able to fire all the standard NATO 155 mm ammunition. It has a maximum firing range of 30 km with standard HE-FRAG (High Explosive Fragmentation) projectiles and 40 km with extended range projectiles. It can also fire a South African rocket-assisted projectile and reaches a range of 56 km. It has a maximum rate of fire of 9 rounds per minute.
Today, the German government published a list of weapons that Ukraine will receive. According to it Ukraine will receive:
10,000 artillery ammunition;
53 thousand anti-aircraft ammunition;
5,000 helmets;
7 155-mm self-propelled howitzers Panzerhaubitzen 2000;
8 mobile ground-based radar systems (radars) and thermal imaging devices.
40 reconnaissance drones;
10 armored vehicles;
8 electronic drone protection devices;
4 mobile demining systems;
10 anti-drone guns;
80 Toyota pickups,
22 heavy trucks,
COBRA anti-battery system;
54 M113 armored personnel carriers with weapons;
30 Gepard anti-aircraft self-propelled units;
IRIS-T SLM air defense system;
3 MARS multiple rocket launchers with ammunition.
For security reasons, the federal government will not provide additional details on the terms and dates of the transfer of weapons until they take place.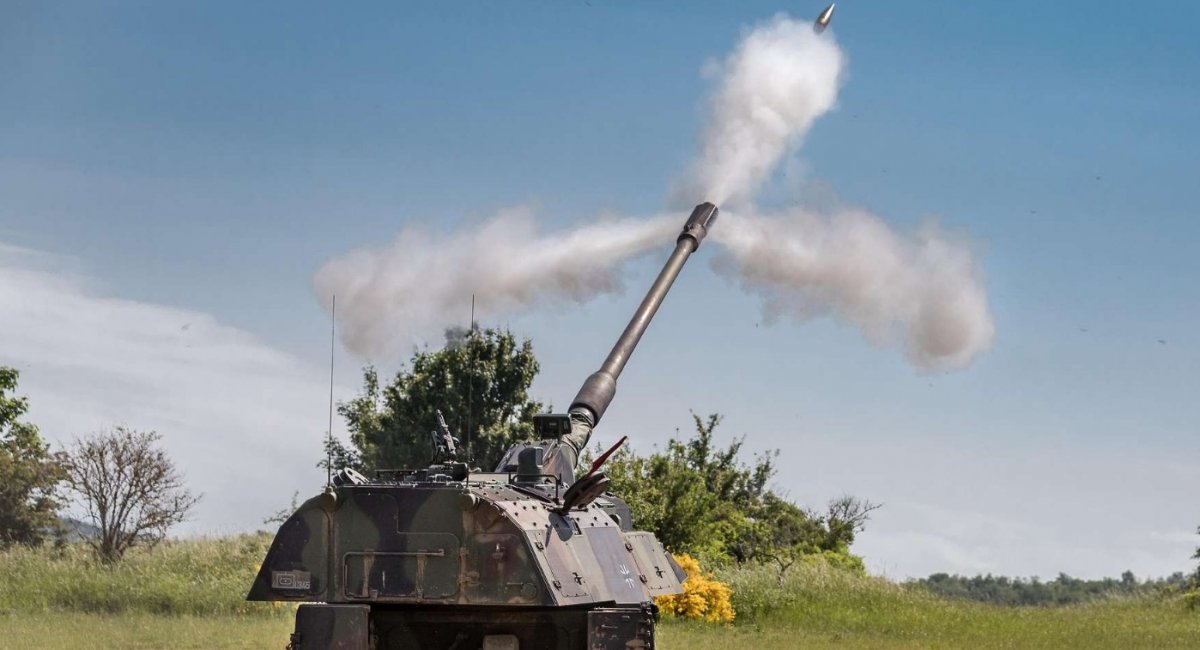 The list of weapons that have already been handed over to Ukraine is indicated separately. These are 500 Stinger anti-aircraft missiles, 2,700 Strela MANPADS, 16 million small arms ammunition, 100 MG 3 machine guns, 178 motorized vehicles, 30 armored vehicles, and spare parts for MiG-29 aircraft..
Read more: ​Ukraine's Military Get German Howitzers, MLRS in Coming Weeks
---
---