Ukrainian soldiers of the Kharkiv Territorial Defense Brigade have published footage from an FPV-drone seconds before a strike on a Murom-P surveillance system. This russian technology is a dual-use system deployed for 24/7 open area surveillance around important facilities, over roads and approaches.
The Ukrainian troops said this one was watching over relocations of Ukrainian forces in the vicinity, the location is not specified. OSINT communities suggest the drone attack took place near Tsapovka, Belgorod Oblast of russia.
Read more: ​The Ukrainian FPV Drones Destroy Russian Vehicles On The Move (Videos)
By this video alone, it is difficult to assess the damage caused to the surveillance system by the strike. Apparently, the drone managed to get through the guard rails but the hit was not direct. Given that the electronics of the system are quite tender, they could have been damaged by this much impact and require repair. The soldiers claim they have destroyed the system.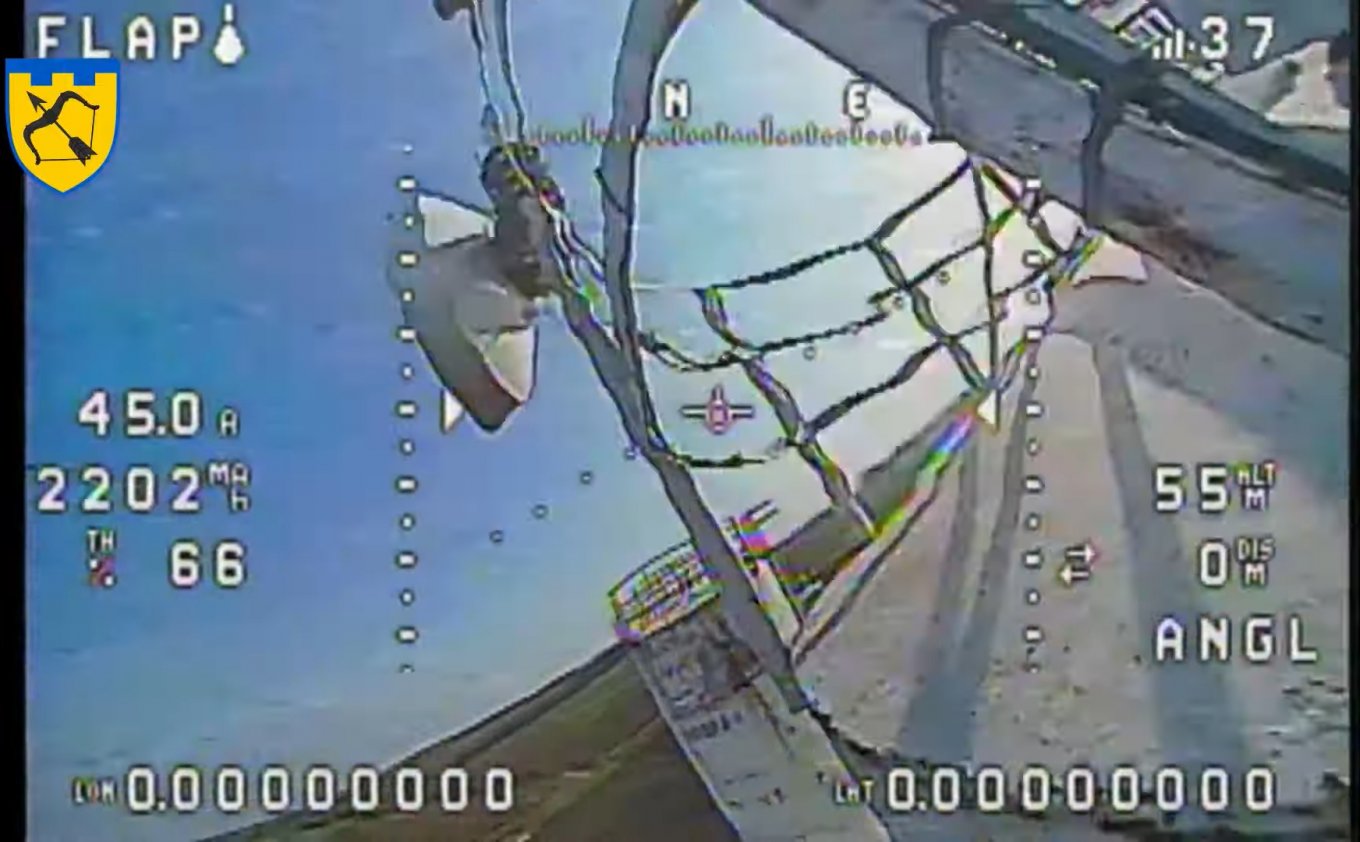 As noted, the FPV-drone applied in this attack was crafted by the brigade's engineers, and this episode became the "baptism by fire" for this development. To know more about how Ukrainians make and apply FPV-drones, read this article.
Though the system they hit looks even more interesting. The Murom-P is a development by the russian Stilsoft company, the manufacturer refers to it as a "video-thermal surveillance system" – it has a long-range video camera and thermal imagers, and one of the kit versions also comes with radar. The best effectiveness is reached in open space, apparently, that is why the Murom-P was put on top of the tower.

The system is said to be capable of detecting objects of the types "car" and "person" in the following range characteristics: the day camera can detect and recognize a car 10,000 meters away, or a person from 8,000 m; the thermal camera spots a car within 6,900 m and a person within 2,700 m, recognizes them from 4,800 and 1,500 meters respectively, in the most basic version. There are a few upgraded variants available.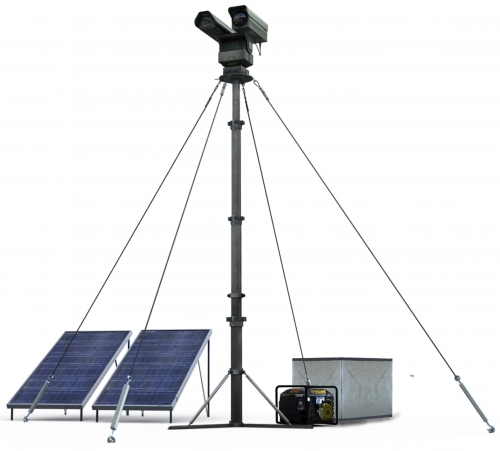 It is also capable of sending a warning via wireless comms and automatically putting the location of the threat on the map.
For the first time ever, a Murom-P was spotted in Ukraine on March 12, 2023, Militarnyi reports. A Ukrainian military serviceman calling himself Serhii Flash identified the system in the photos taken "all across the frontlines'.' So far not a single Murom-P system was visually confirmed destroyed.

Read more: ​FPV-Drones Are Used by russians, too, And They Have Some Ideas to Take Note of
---
---