The Ministries of Defense of the Netherlands, the Czech Republic and the US Department of Defense jointly announced about reaching an agreement to support Ukraine by overhauling 90 T-72B tanks.
Defense Express notes that these 90 tanks include the 45 units of the T-72 tanks announced in the $400 million aid package from November 4. The vehicles themselves belong to the Czech Republic and are in the stocks of the Czech defense industry, and Washington and Amsterdam will carry out the financing of the work. It is noted that the agreement on this was reached on August 11 during the meeting of the contact group in Copenhagen.
Read more: General Atomics Plans To Providing Ukraine With Own UAVs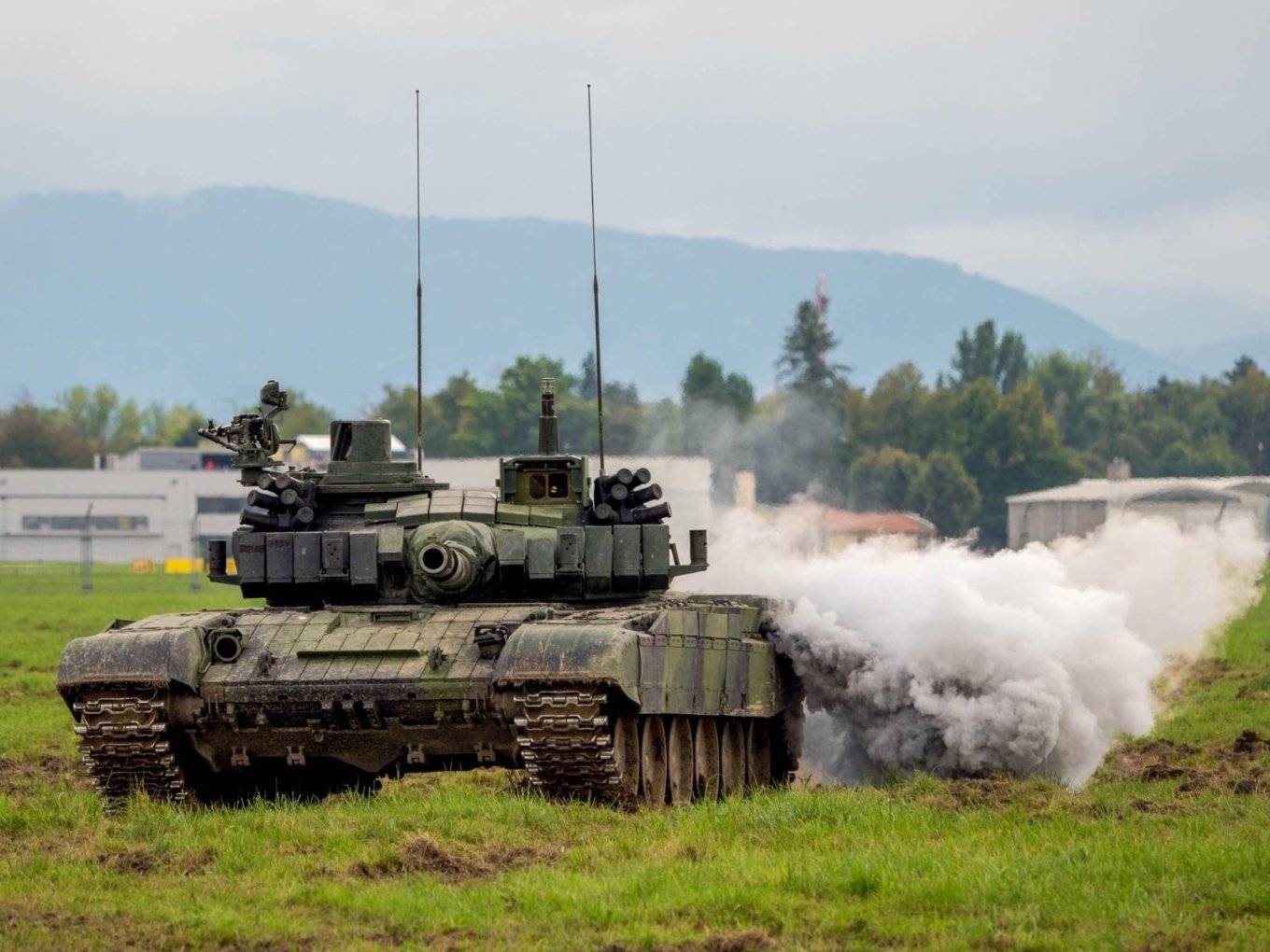 The total cost for updating tanks was also announced, which amounts to about 90 million dollars, forming the price tag of one overhaul of the vehicle in the amount of 1 million dollars per unit. It is also important that the first vehicles should arrive in Ukraine in December, and all of them will be handed over during 2023.
In this situation an important question arises: which tanks will be updated as part of the overhaul. And the first thing that comes to mind is the Czech T-72M4CZ, which is a significant modification of the T-72 tank.
This modernization involves the replacement of the fire control system and the installation of a new TURMS-T from Officine Galileo (part of Leonardo) with thermal imaging and panoramic sights, digital communication systems, DYNA-72 dynamic protection and installing a 1000hp Perkins Condor СV- 12 engine with Allison XTG-411-6N transmission. But the cost of this modernization was estimated at 6 million dollars per unit. Due to that only 30 units would undergo such an upgrade.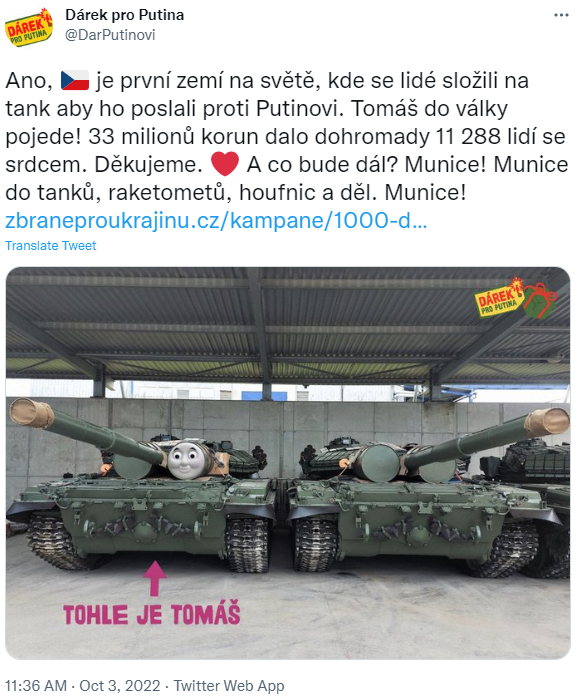 Therefore, a more likely candidate is the T-72 Avenger, for which funds were raised in the Czech Republic in September. This machine differs from the T-72M1, which are in service with the Czech Army, by the installation of dynamic protection, communication systems and the integration of a thermal channel into the sight. The cost of such a tank was just about 1 million dollars.
This way, it is possible to make an assumption that the updated Czech T-72s will be closer to the T-72 Avenger than to the T-72M4CZ, which at the same time explains the relatively short delivery time of the first vehicles.
Read more: ​The russians Strengthening T-72B3 Tank's Armor Protection by Placing Some Elements in Unexpected Places
---
---