Ukraine Weapons Tracker Twitter account posted a video of the take-off process of a MiG-29MU1 fighter with a standard combat load: two medium-range missiles of the R-27 type, four short-range missiles of the R-73 type and an outboard fuel tank.
Attentive users might note that under the wings of our MiG-29 are most likely suspended missiles of the R-27ER type.
Read more: What's Wrong With Amnesty International Report Upon Ukraine's Military?
Basically, the R-27ER is a Soviet missile that was put into service in 1990. It has own advantages, for example, a launch range from 0.5 km to 90 km, or a semi-active radar homing head.
However, according to open sources data, the State Joint Stock Holding Company "Artem" worked on the modernization of the R-27ER1 and R-27EP1 missiles before the war, the main component of the work being the improvement of the characteristics of the homing heads of these missiles.
Defense Express does not exclude that some of these missiles had been suspended under the fighter jet that appeared in the video.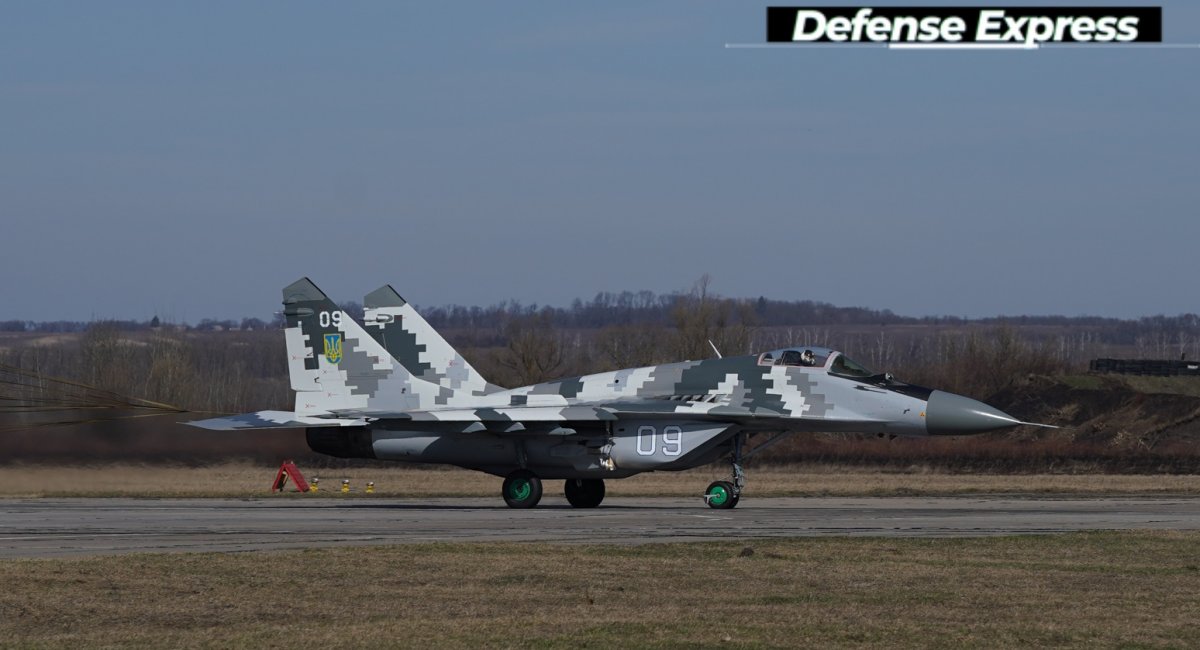 Defense Express emphasizes that the MiG-29MU1 is a rare fighter for the Ukrainian Air Force. The number of available aircraft of this type before the war was calculated in several units.
Read more: Russia Is Forced to Risk Railway Echelons Due to Ammo Warehouses Destruction, Otherwise Suffer a Logistical Collapse
---
---