Earlier today, General Staff of the Armed Forces of Ukraine posted a video of duel between Ukraine's armored infantry vehicle BTR-4 and an enemy tank.
From the video provided by Ukraine's drone we see how the tank is being ruthlessly shot from 30-mm cannon.
Read more: South Korea Might Hand Over T-80U and BMP-3 to Ukraine
The BTR-4 ends up being a winner leaving the burning tank.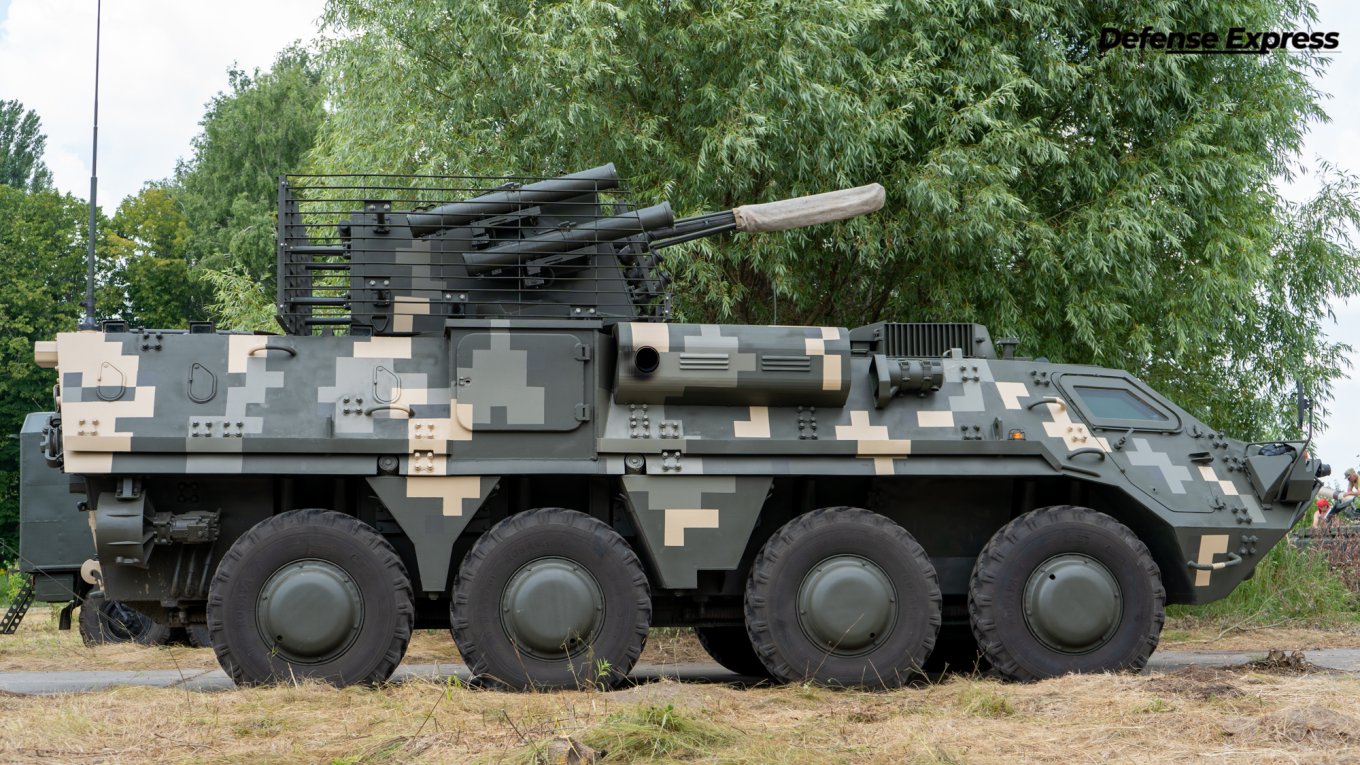 Defense Express reminds, that it's not the first time when 30-mm cannon of Ukraine-manufactured BTR-4 breaks the armor of enemy tanks.
The video below is from encircled city of heroes Mariupol. BTR-4 annihilates everything around, including enemy BMP-1.
Read more: ​Ukrainian Armed Forces Hit Another russia`s Most Advanced Ka-52 Helicopter
---
---