In russia there has been recorded the movement of at least two MT-LBs with the 2M-3 anti-aircraft gun installed on them.
The place and time of filming are unknown, but, given the weather conditions, the picture was taken on the territory of the russian federation and relatively recently. At the same time, russians themselves started bragging about the result of their work.
Read more: NATO Commander Named russian Losses in Ukraine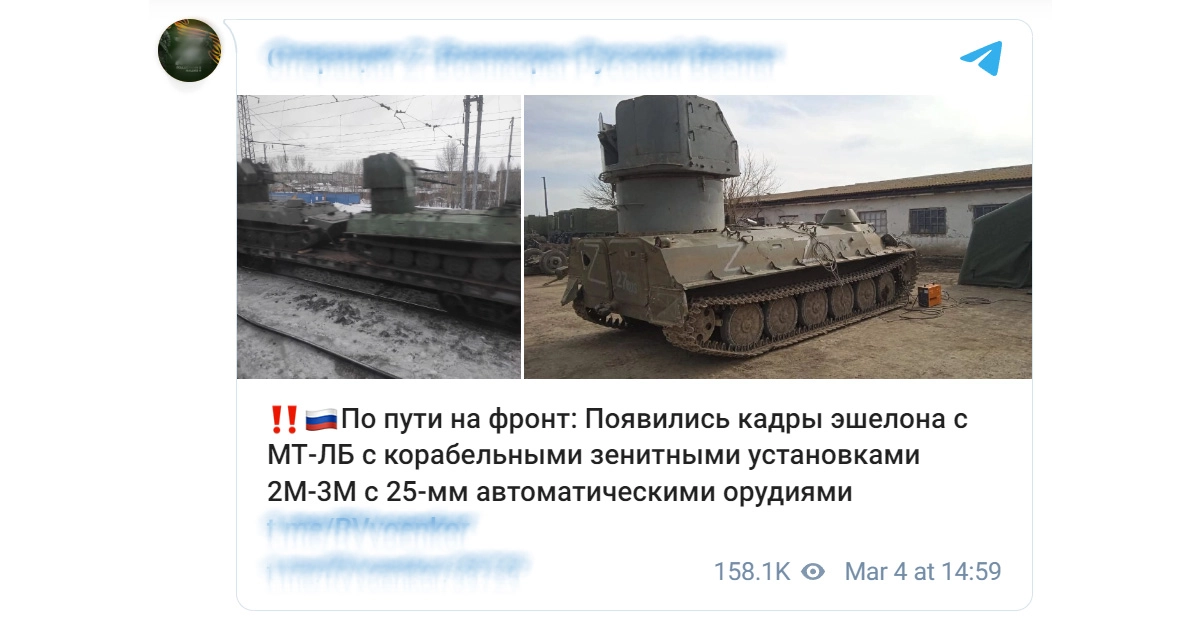 Defense Express notes that yesterday a photo of such a Shushpanzer appeared on the Internet. But it was made on the territory of an unspecified repair base.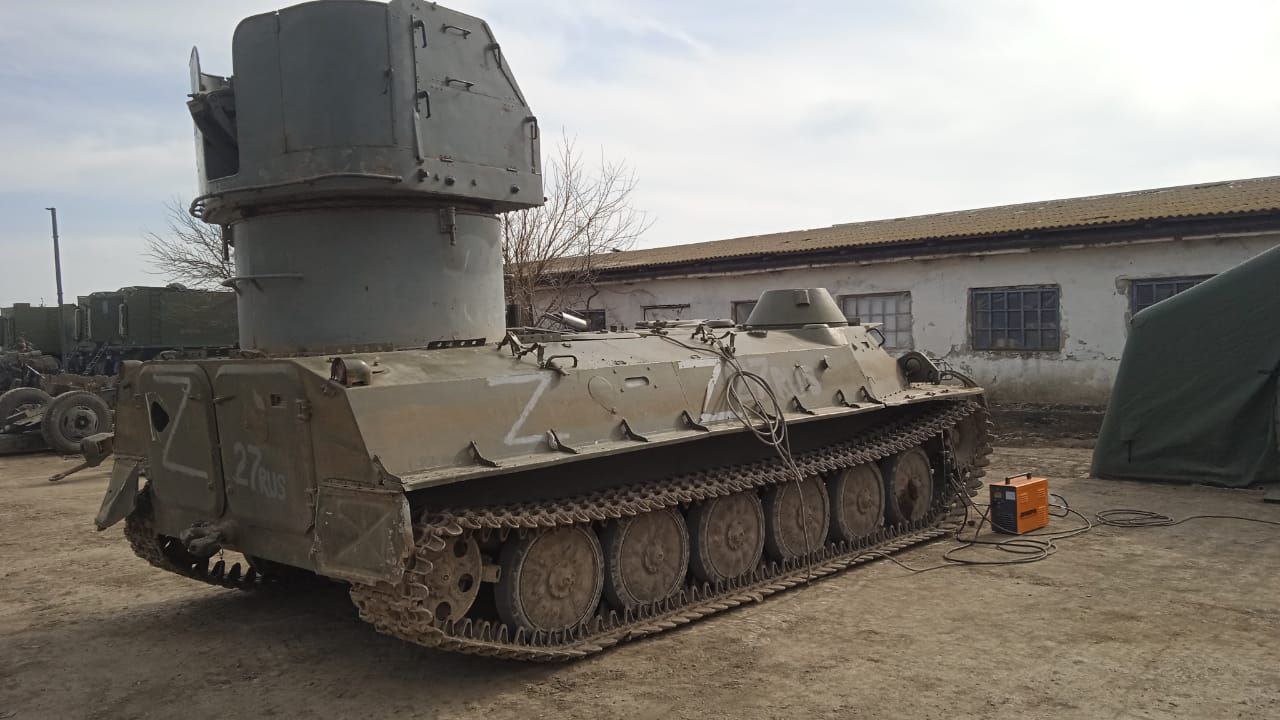 According to the fact that several vehicles have been recorded at once, it is possible to claim that russians launched such a "modernization" in the series. This creation is praised by russians, calling the work carried out "incredible", which "can easily give a head start to any other weapons".
But if to approach more seriously, then several aspects should be noted. First of all, such products mean that the shortage of armored vehicles is really gaining momentum, and the production and restoration of mass-produced vehicles is not keeping up with the losses. And there are no other options other than starting the production of "Shupanzers" in the russian federation.
At the same time, we should not forget that even such vehicles remains military vehicles with lethal weapons.
Read more: UK Will Give More Military Assistance to Ukraine Than Kyiv has Expected
---
---