The propagandists of russia's media uploaded a diagram of the probable construction of one of their armored trains, which will protect the communications of russia's army in the temporarily occupied territories of Ukraine.
The picture indicates that this armored train can have two "covering carriages", one platform with the ZU-23-2, both sleeping and staff cars, platforms with a radio station and EW devices, one or two locomotives. And as "additional modules" to this armored train, the occupiers can attach a platform with a tank or an APC, engineering equipment, or even a platform with the Pantsir-S1 air defense system.
Read more: ​Ukraine's Intelligence Says russia is Planning Provocation on Ukrainian-belarusian Border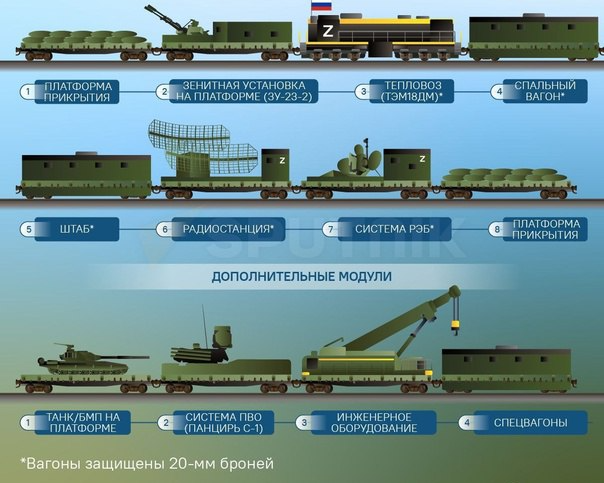 Installing the Pantsir SAM on an armored train looks as irrational as the decision to install ship's 2M-3 anti-aircraft gun from the 1940s on the MT-LB.
The russians might believe that a platform with such a system as part of an armored train can provide an anti-aircraft "umbrella" around a railway line with a radius of up to 10 km, which in theory will cover from UAV attacks or even the M142 HIMARS.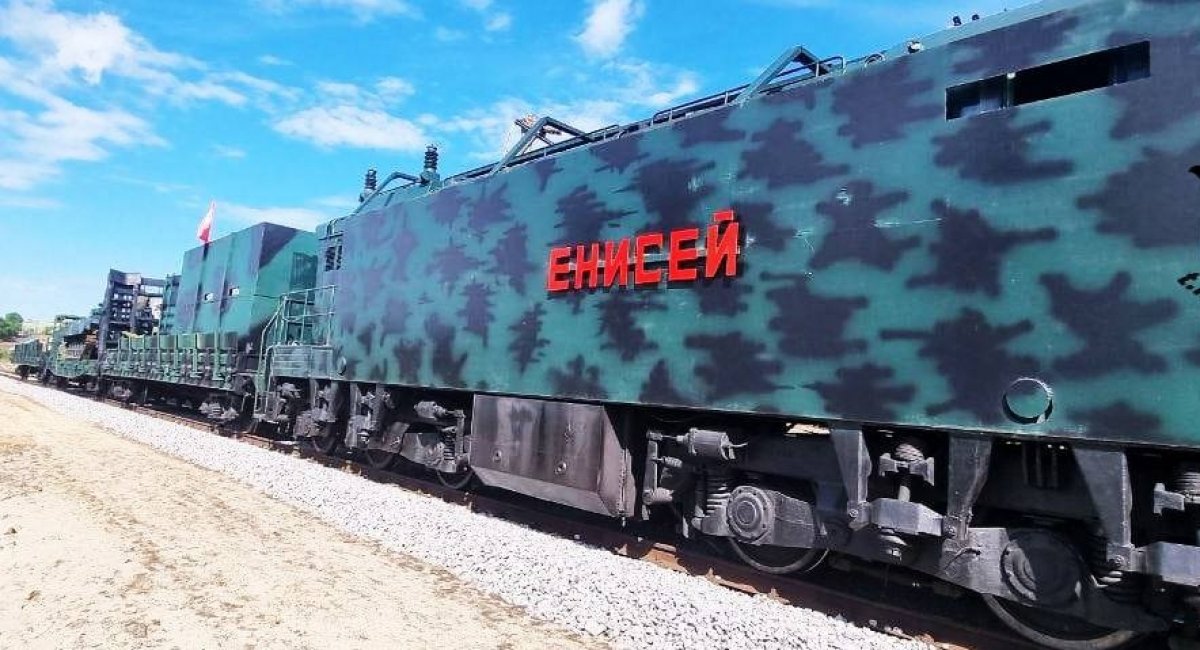 In addition to everything else, such a "binding" to armored trains may indicate that russia is now extremely dependent on the regularity of the delivery of ammunition by rail. That is why the enemy army is engaged in such things as putting the Pantsir-S1 on an armored train.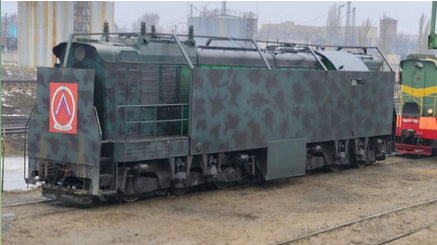 Read more: Ukrainian Version of the Nona Self-Propelled Mortar On the BMP Chassis Went Into Series (Video)
---
---