The Ukraine Weapons Tracker community has found a possible explanation to how the Air Force of the Armed Forces of Ukraine managed to adapt the Soviet-made fighter jet to carry modern American AGM-88 HARM anti-radiation missiles.
A rather "unique" device is used to launch this missile – an LAU-118/A pylon which is the standard carrier for a HARM missile is attached to the MiG-29's "native" pylon. Following the tradition, Ukrainian pilots also "equip" the AGM-88 HARM with the phrase that has already become a meme: "You reek of radar".
Read more: Ukrainian Su-27 Got New Weapons: Now It Will Cause Trouble to the russians On Par with MiG-29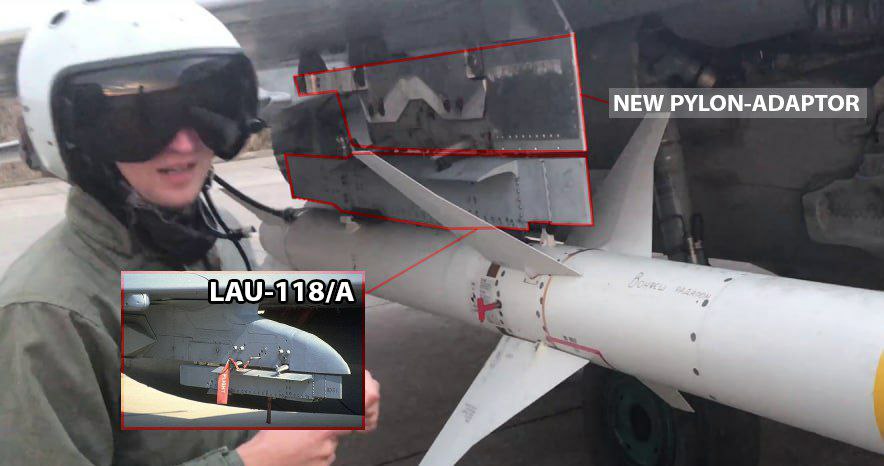 And how exactly the AGM-88 HARM is launched from the Ukrainian MiG-29 caught the attention of the Israeli newspaper Calcalist, presenting its explanation in the article dated September 10, 2022. Why an edition which is so little-known in Ukraine decided to write about such a "specific" topic is another question to discuss. Anyway, the authors of the website share quite interesting ideas that deserve attention.
Calcalist states that specialists from the American Raytheon Technologies allegedly helped to adapt HARM for firing from the MiG-29 (although it's just a rumor). And the technology of the launch itself seems to look like this.
During the flight, the AGM-88 HARM is powered not by the aircraft, but by a portable battery attached to the plane. A cable is stretched from the launcher to the pilot's cabin, and it is connected to a radiation sensor and the launch button. The HARM sensor works continuously and is powered by the "external" battery; the launch of the missile occurs immediately after it detects radiation from russian radars. When it comes to firing the missile, the MiG-29 apparently needs to raise the nose by 20-30 degrees to fire it in arc trajectory to extend as much as possible the firing range which is several tens of kilometers.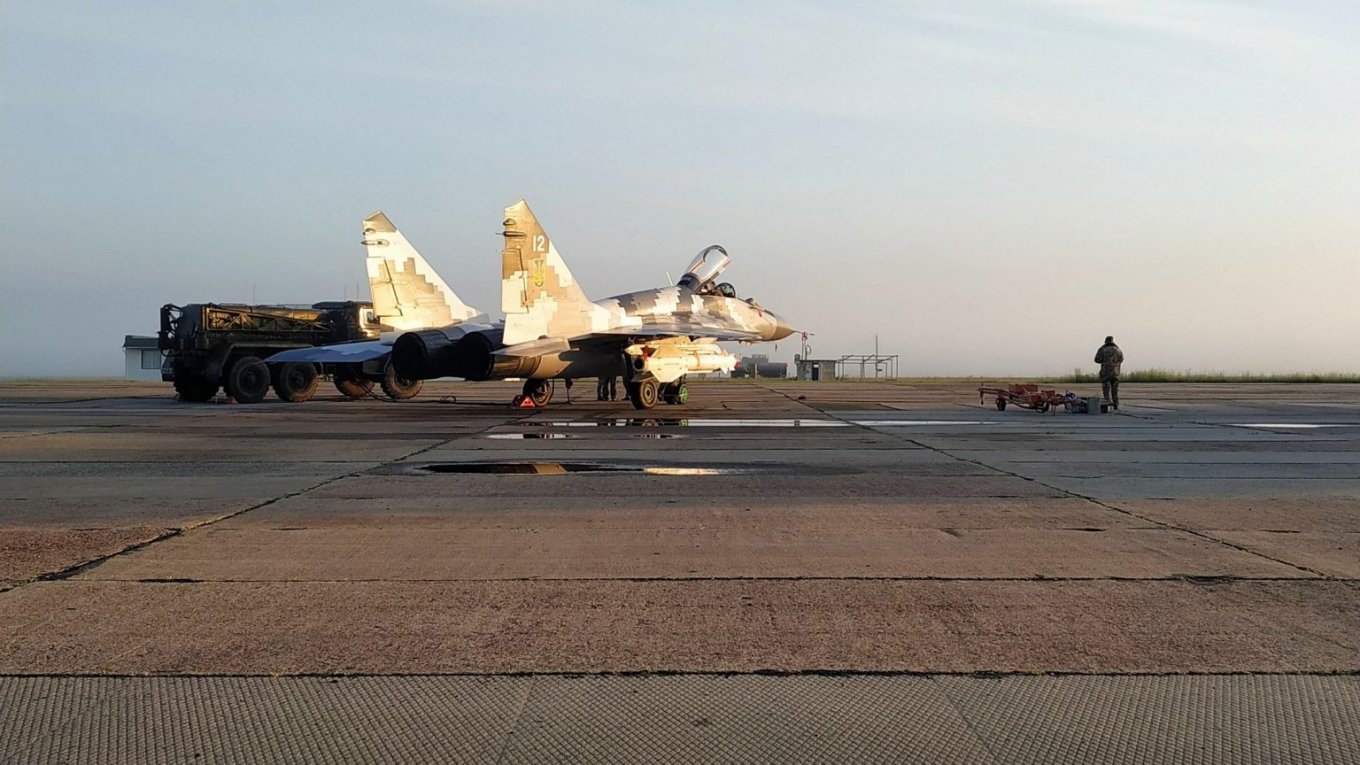 The authors of Calcalist voice a rather interesting assumption that, in fact, the main target for our MiG-29s with AGM-88 HARM may actually be the artillery reconnaissance radars of the "Zoopark-1M" complex. But the arguments in favor of this opinion they give are dubious, to put it mildly: they say that the russian Su-35 planes and S-300 anti-aircraft missiles systems are "invincible wunderwaffe's" that cannot be defeated in battle, so Ukrainian pilots seem to have no intent at all to hunt enemy air defense.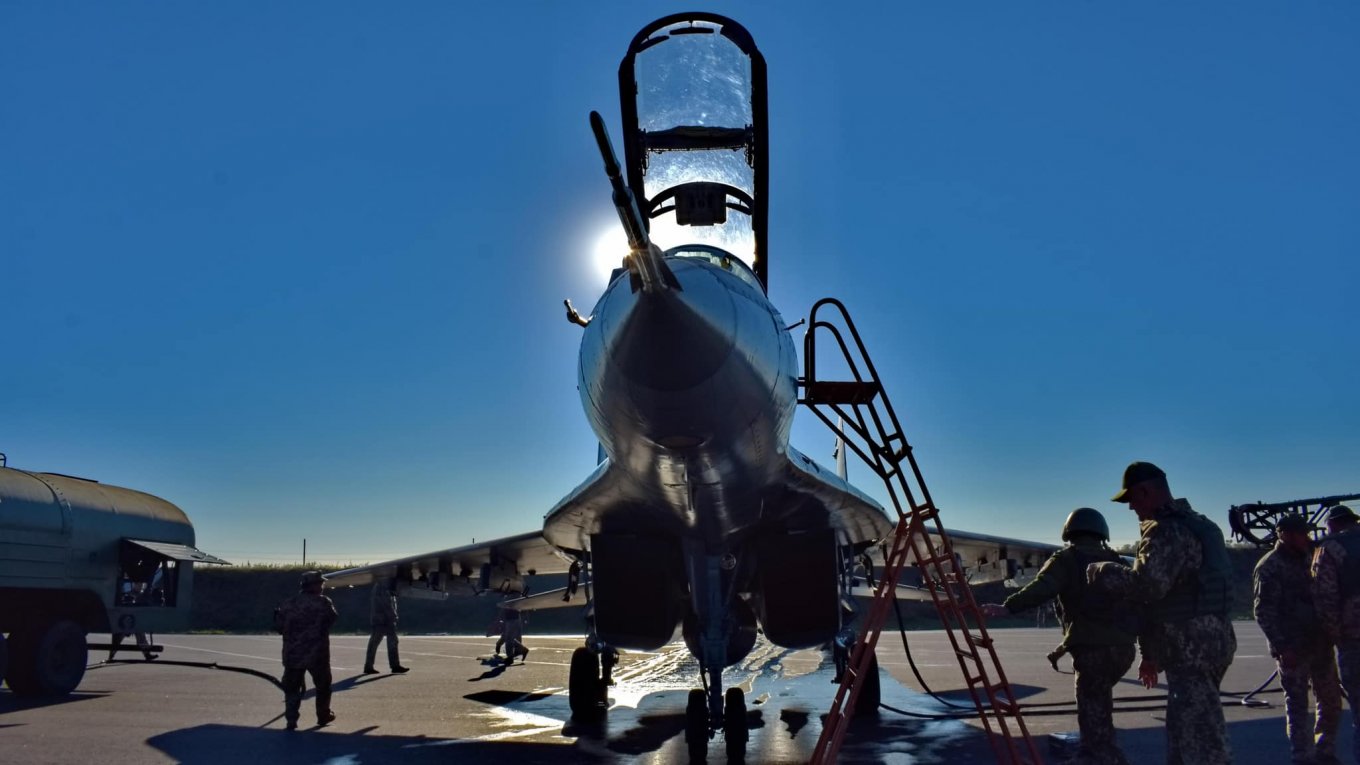 The above-mentioned description of the AGM-88 HARM launch process from the MiG-29 can be considered "one of the possible explanations". At least because the source is somewhat suspicious; and another reason is that it doesn't explain how these missiles are "fired" from the Su-27 fighter, which is a Soviet-made one, too.
Read more: Another Su-25 Taken Down on a Suicide Mission: Shot by a Ukrainian Marine with a Stinger MANPADS (Analysis)
---
---