Ukraine received a new SAMP/T ground based air defense system, the transfer of which was previously announced by France and Italy, La Stampa reports.
The French-Italian SAMP/T ADS, as well as the American Patriot SAM system, are extremely important for Ukraine, given that they can be used to shoot down russian ballistic missiles. The American-made MIM-104 Patriot surface-to-air missile (SAM) system of the Armed Forces of Ukraine demonstrated successful work against russian Kh-47 Kinzhal missiles. Previously, Ukrainian air defense forces could not shoot down such missiles, unfortunately.
Read more: ​Ukrainian Air Defense Forces Repel a Multidirectional Missile Attack: 6 Kinjal, 9 Kalibr, 3 S-400 and Iskander-M Missiles, 6 Strike and 3 Reconnaissance Drones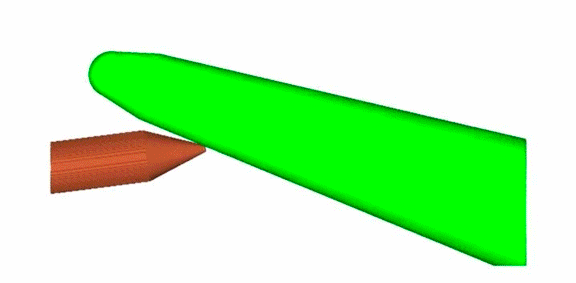 In particular, both systems - MIM-104 Patriot as well as SAMP/T - hit air targets using Hit-to-Kill technology, when an anti-missile at high oncoming speeds crashes into a ballistic missile and guaranteed to defragment it, unlike other surface-to-air missiles, which do not cause sufficient damage to the warhead of a ballistic missile with their fragments.
The tactical and technical characteristics of the SAMP/T ADS are as follows: this air defense system, using the Aster 30 missile, can destroy aircraft at a distance of 100+ km, ballistic missiles - up to 30-35 km at an altitude of up to 20 km.
The radar of this air defense system called Thomson-CSF ARABEL provides detection of targets at ranges of 80-100 km, and can simultaneously detect up to 130 targets.
All eight missiles located in one SAMP/T launcher can be fired in 10 seconds. In turn, one SAMP/T air defense system battery can simultaneously intercept up to 16 targets, and the launchers of the complex can be located at a distance of up to 10 km from the so-called combat control cabin.
By the way, La Stampa notes that the system will be operated by 20 Ukrainian specialists who have already undergone appropriate training in Italy.
As Defense Express reported, Italy and France Would Buy 700 Surface-To-Air Missiles for the SAMP/T ADS to Supply Ukraine With. We also wrote on What Other Air Defence Systems Italy Transfered to Ukraine in Addition SAMP/T.
Read more: "Patriot System Destroyed," Says russia After Ukraine Manages to Take Down All russian Missiles
---
---