According to the Polish portal Defense24, improvements to the German Leopard 2A7 are the following: Firstly, the tank received the Trophy active protection system. Also - the latest gun L55A1, adapted to firing projectiles with increased kinetic energy.

Also, the tank got enhanced ballistic and anti-mine protection as well as a remote-controlled shooting position, warning against irradiation with a laser beam and an omnidirectional observation system. To power its additional equipment, the tank received an additional auxiliary power plant of 20 kW and an advanced air conditioning system.
Read more: Eurosatory 2022: Arquus and Michelin Officially Launch an R&D Partnership
However, only those countries will be able to get, which already have Leopard 2 tanks in service. In fact, there's still room for further improvements of Leopard 2A7.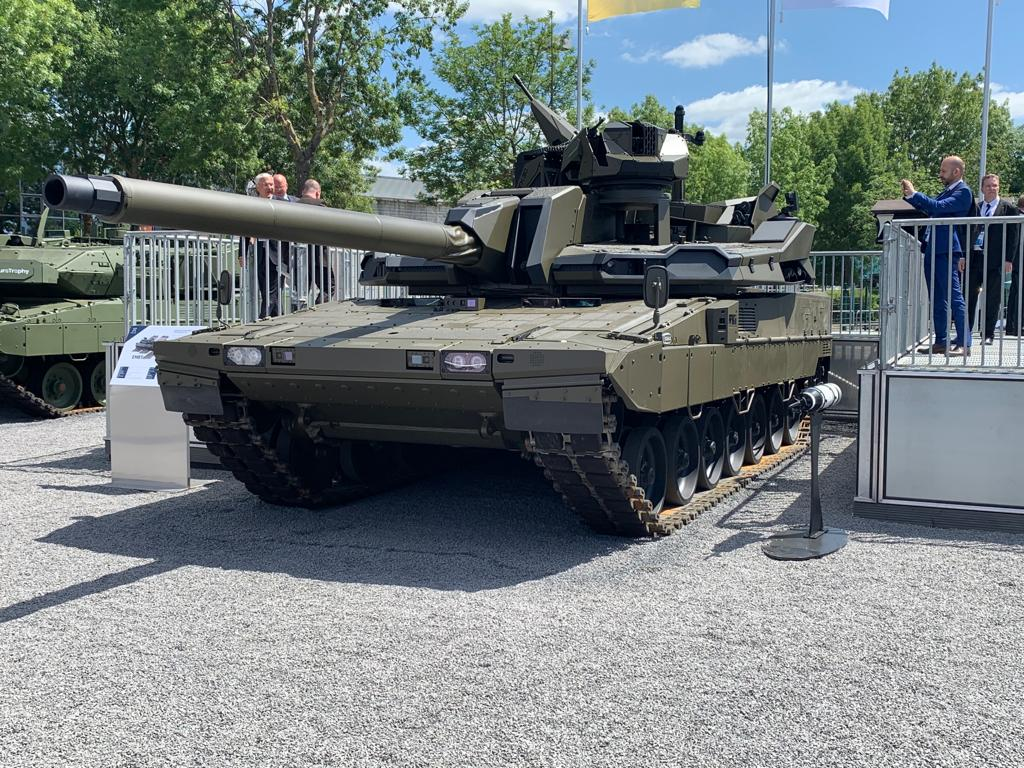 Defense24 notes that next to Leopard 2A7 at Eurosatory 2022 there is a tank demonstrating the EMBT technologies by German-French development, which is generally equipped with an EW station to counter small drones.
Read more: Eurosatory 2022: RAFAEL to Show the SPIKE NLOS 6th Generation Missile
---
---