Ukrainian defenders have shot down Russia's Merlin-VR unmanned aerial vehicle, which is not officially listed as in service with the Russian army, ArmyInform reports.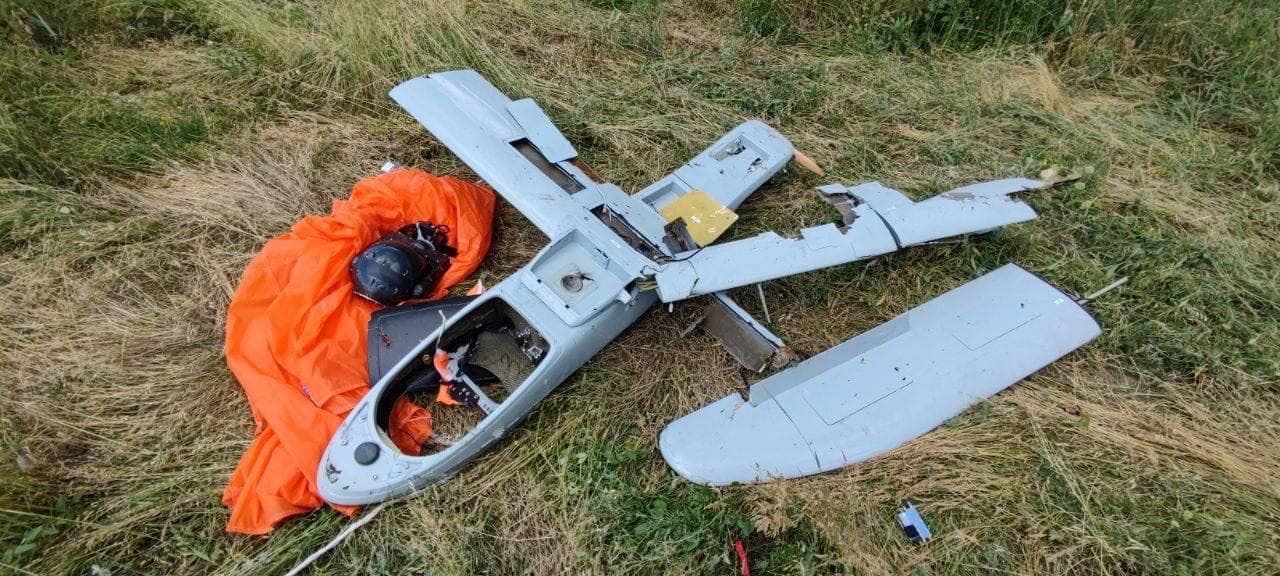 "The Ukrainian military have managed to hunt down an interesting 'bird' – Russia's Merlin-VR reconnaissance unmanned aerial vehicle. It is an experimental drone, which was only shown to the public in September 2021 and has not yet been officially listed as in service with the Russian army," the report states.
Read more: Expensive russian "Forpost" UAV Down
There is quite a bit of information in open sources about the characteristics of the Merlin-VR UAV. It is known that it was developed at the Smolensk "Research Institute of Modern Telecommunication Technologies". One of the features of the UAV is a hybrid power engine. According to the developers, it was to provide the device with low acoustic visibility.
It was also stated that the Merlin-VR can stay in the air for up to ten hours and rise to a height of up to 5 kilometers. The maximum payload of 6.5 kilograms provides the ability to install a fairly powerful optoelectronic module. The latter, by the way, on the downed specimen survived (judging by the photo), and therefore, will be further investigated by Ukrainian experts.
Read more: Ukrainian Paratroopers Shot Down an Unusual "Orlan" UAV
---
---