According to the Valery Zaluzhnyy post on Facebook, artillery units of Armed Forces of Ukraine already use Caesar self-propelled gun-howitzer on the front line.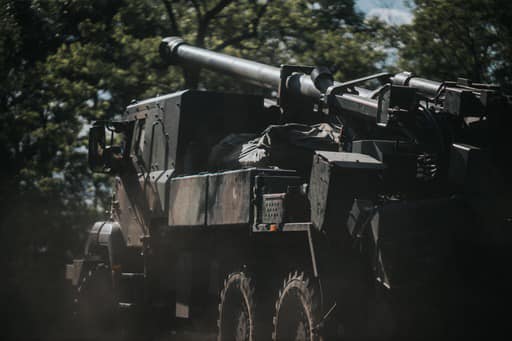 "Caesar is a new generation of self-propelled artillery. It allows to engage the enemy with high accuracy at a distance from the front line of 20 km and more. At this distance, there are enemy's artillery, reserves, and command posts. Their destruction reduces the offensive capabilities of the enemy. Our gunners quickly mastered the new self-propelled artillery system, actually in 2-3 hours. Sincere thanks to the partners for their assistance! It serves to bring our Victory closer.." - said Valery Zaluzhnyy.
Read more: France Send CAESAR SP howitzers and Milan ATGMs to Ukraine
The CAESAR is a French self-propelled 155 mm/52-calibre gun-howitzer, installed on a 6x6 truck chassis. Examples built for the French Army use a Renault Sherpa 10 chassis, examples built for export utilize the 6x6 Unimog U2450L chassis. The CAESAR platform was developed by the former GIAT Industries (now known as Nexter) and is operated by the Danish, French, Indonesian, Lebanese, Saudi Arabian, Thai, and Ukrainian militaries.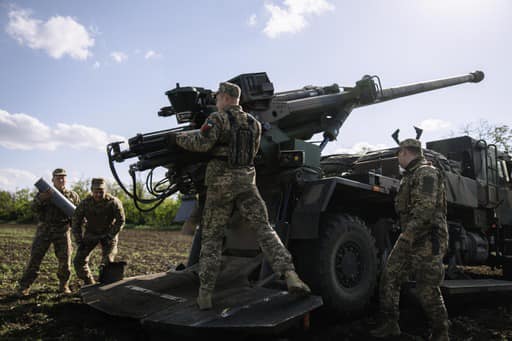 The CAESAR is holds 18 rounds and is typically operated by a crew of five, though if necessary, the CAESAR can be operated by as few as three persons. It has a firing range of approximately 42 kilometres (26 mi) using an Extended Range, Full Bore (ERFB) shell, and more than 50 kilometres (31 mi) using rocket assisted shells. The system is integrated with a fully computerized system, providing automatic control.
Read more: French 155mm CAESAR SPG In Ukraine, Combat Use On the Front Line (Video)
---
---