Despite efforts by Russia, Kyiv still stands strong and proud today, said the Canadian government's statement on PM Justin Trudeau's visit to Ukraine's capital on May 8. Prime Minister Trudeau together with his deputy and foreign minister visited Irpin, where numerous russian atrocities happened and were later revealed to the world, and participated in the re-opening of Canadian Embassy.
At the meeting with Ukrainian president Volodymyr Zelensky, Canadian Prime Minister announced more military aid to Ukraine as a "message to the world" that Canada continues "to stand shoulder to shoulder with Ukraine and its people".
Read more: It is Appeared New Evidences of the russian T-90 Tank Destruction in Ukraine
An additional $50 million in military assistance will be handed over to Ukraine in form of:
18 drone cameras, including in-service support and repair;
$15 million of high-resolution satellite imagery;
up to $1 million in small arms and related ammunition;
additional ammunition for M777 howitzers.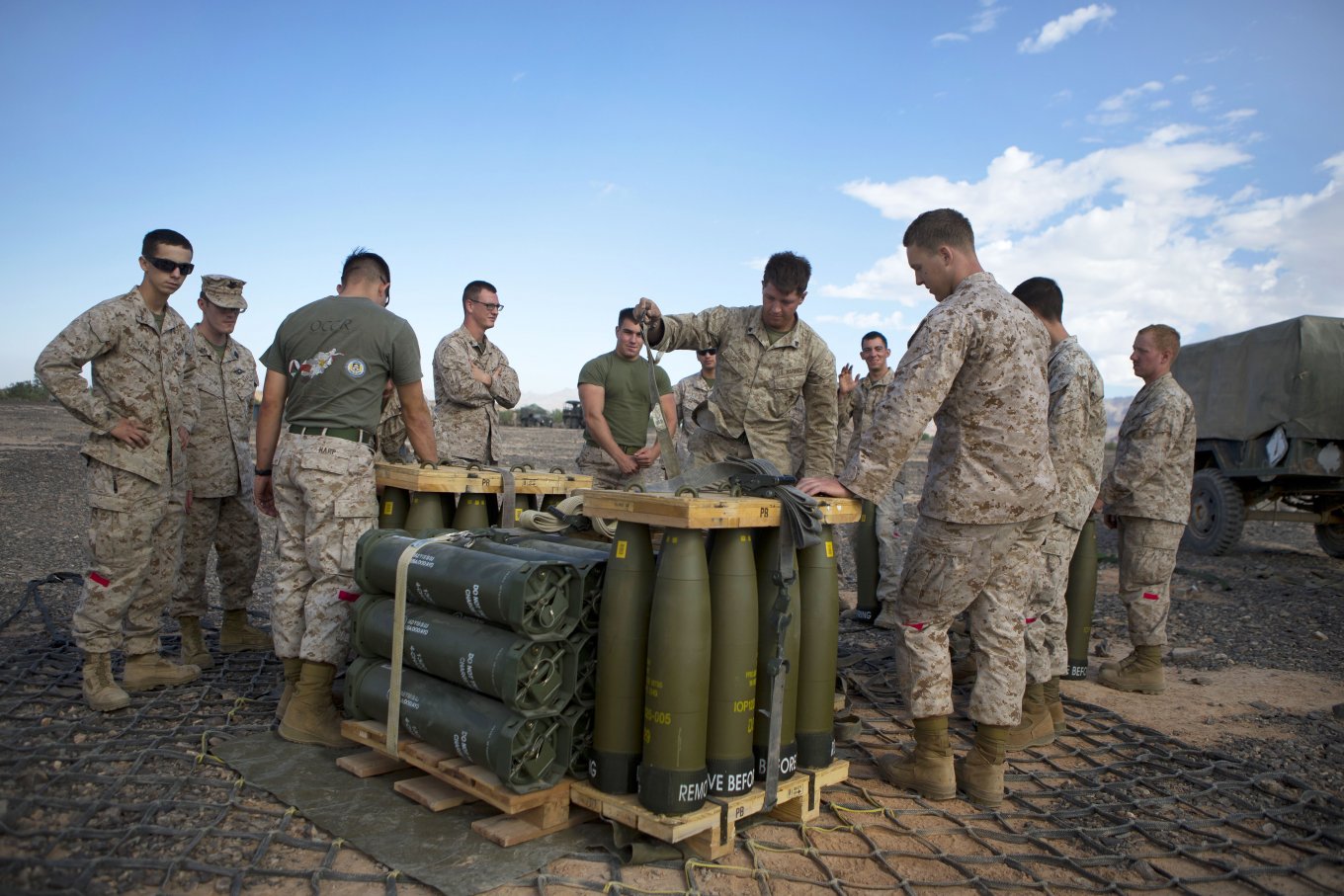 Defense Express earlier reported, that Canada was one of the countries that had provided NATO-standard 155mm M777 howitzers to Ukraine, which are already being used by Ukrainian gunmen. Although this new package doesn't include very much needed heavy armor, it still complies with Ukraine's needs for powerful artillery. The statement doesn't say whether the ammos are precision-guided Excalibur ones, which could be very useful against russian advances in the east.
"Today, I'm announcing more military assistance, drone cameras, satellite imagery, small arms, ammunition, and other support, including funding for demining operations," is what Justin Trudeau said, Radio Free Europe reports.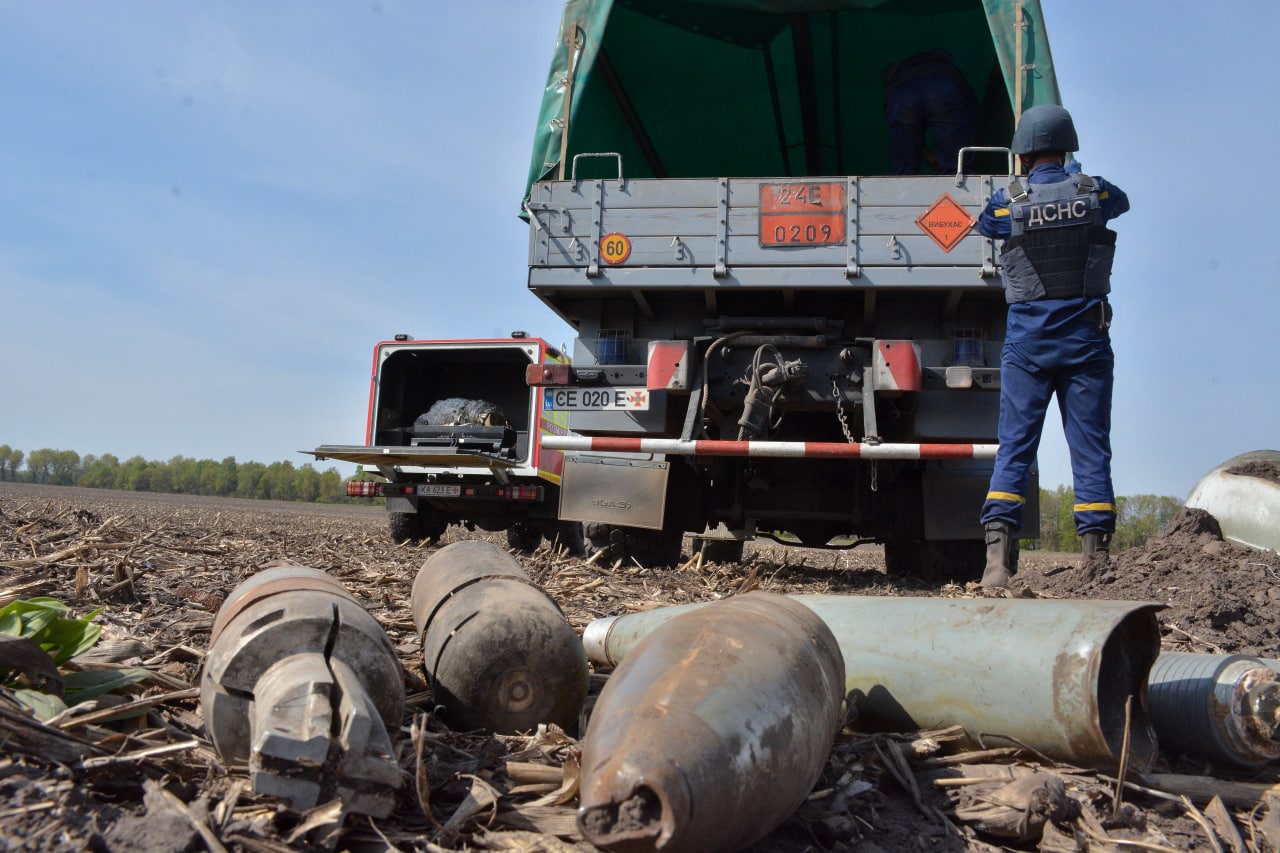 The mentioned demining operations aid is $2 million donation to international HALO Trust for mine action emergency response in Ukraine. This organization is working on recruiting and training locals to clear landmines in their own countries, so much likely this implies special courses for Ukrainian deminers.
Canadian Prime Minister also said Canada will provide more NLAW anti-tank weapons to Ukraine, although they are not on the list this time.
"We have already said that we will provide NLAW and other military equipment. We will provide everything necessary, as well as finance demining efforts," Justin Trudeau said at a press conference following talks with Zelensky, Interfax-Ukraine reports.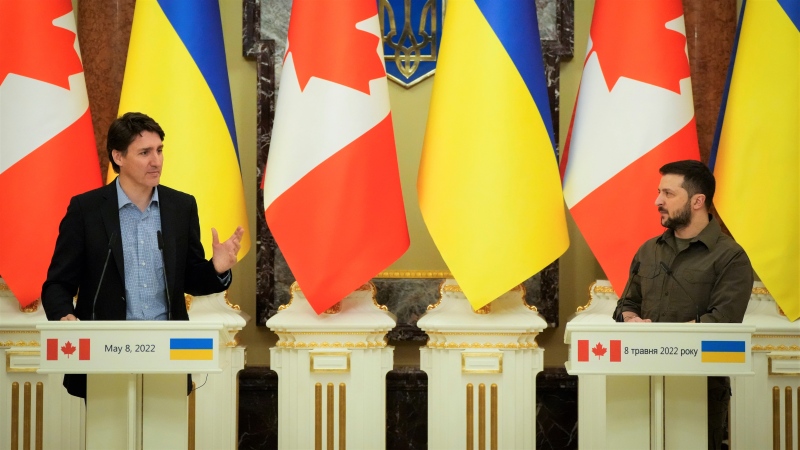 Along with military aid, Canada imposed more sanctions on russia. Canada on its part adopts sanctions against personalities close to Putin and entities of russian defense industry sector:
"We're bringing forward new sanctions on 40 Russian individuals and five entities, oligarchs, and close associates of the regime in the defense sector, all of them complicit in Putin's war," said Canadian PM Justin Trudeau, according to the Radio Free Europe.
This includes imposing sanctions on 21 additional russian oligarchs and close associates of the regime and 19 individuals in the russian defence sector, as well as five entities supporting the russian military.
Read more: Day 75th of War Between Ukraine and Russian Federation (Live Updates)
---
---