A video appeared on the network showing the russian Forces using the UAZ-452 Bukhanka van for towing a military-purpose robotic platform. It is likely that the russians intended to deploy this system on the front line. However, their attempt was unsuccessful and now the robot is unable to move on its own.
Presumably, it is a Platforma-M unmanned vehicle. The russian Ministry of Defense already showed this robot prior to the full-scale invasion. It lost control and fell on a russian journalist and a servicemen during the test drive.
Read more: Ukrainian Rescuers in Kherson Get Croatian MV-4 and MV-10 EOD Robotic Systems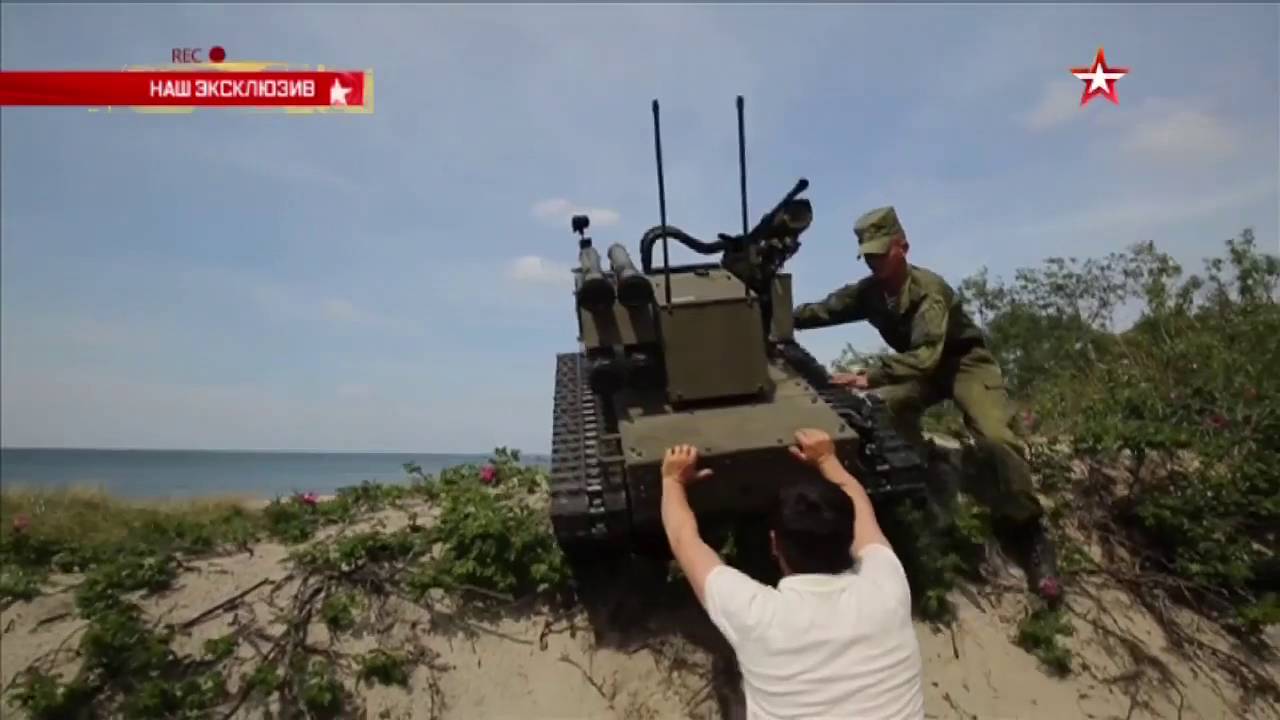 The Platforma-M system has a total weight of 800 kg, with a useful payload capacity of up to 300 kg. The armament package may include a 7.62 mm machine gun, up to two RPG-26 rocket-propelled grenade launchers, and/or up to 4 Kornet anti-tank missiles. The length of the vehicle's chassis is 1.6 meters, with a maximum speed of up to 12 km/h. The claimed operational endurance is up to 10 hours, while the operational radius is limited to only 1,500 meters from the operator's location.
The system was showcased during the parade on May 9 in Kaliningrad in 2015. Russian propagandists claimed that the russian military had utilized this robotic system during the war in Syria, but no visual evidence was provided to support these claims. However, demonstrations of the Platforma-M robot did take place during the Zapad-2021 exercises, where these systems supposedly carried out fire support tasks for motorized infantry units.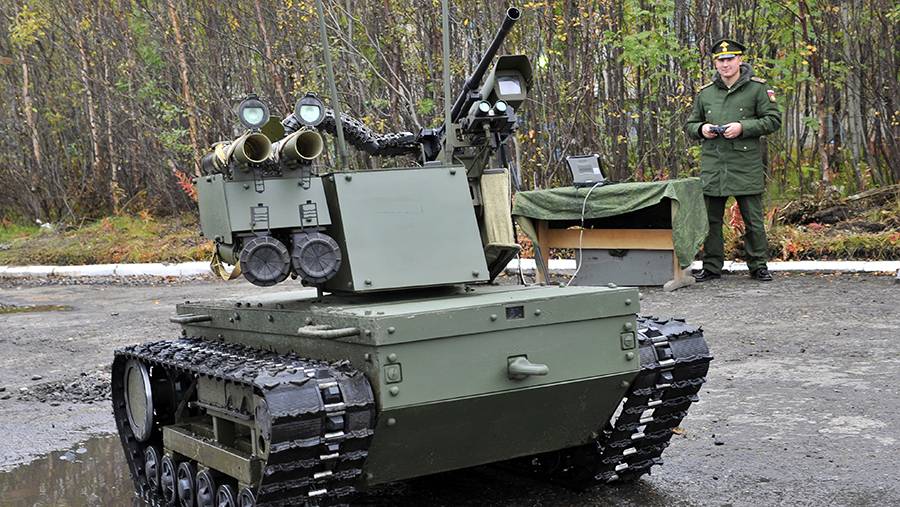 Presumably, the Naval Infantry of the Russian Pacific Fleet received these systems in 2015. This may explain which specific forces could have attempted to use it against the Armed Forces of Ukraine on the frontlines.
The russians claim that one of its advantages is simplicity of control, requiring only a laptop with appropriate software and a joystick. However, this simplicity is actually the system's biggest drawback, as it limits its operational range to 1.5 km from the operator's position. This also explains how all the control equipment for this robot fits inside the cargo compartment of the UAZ-452 vehicle.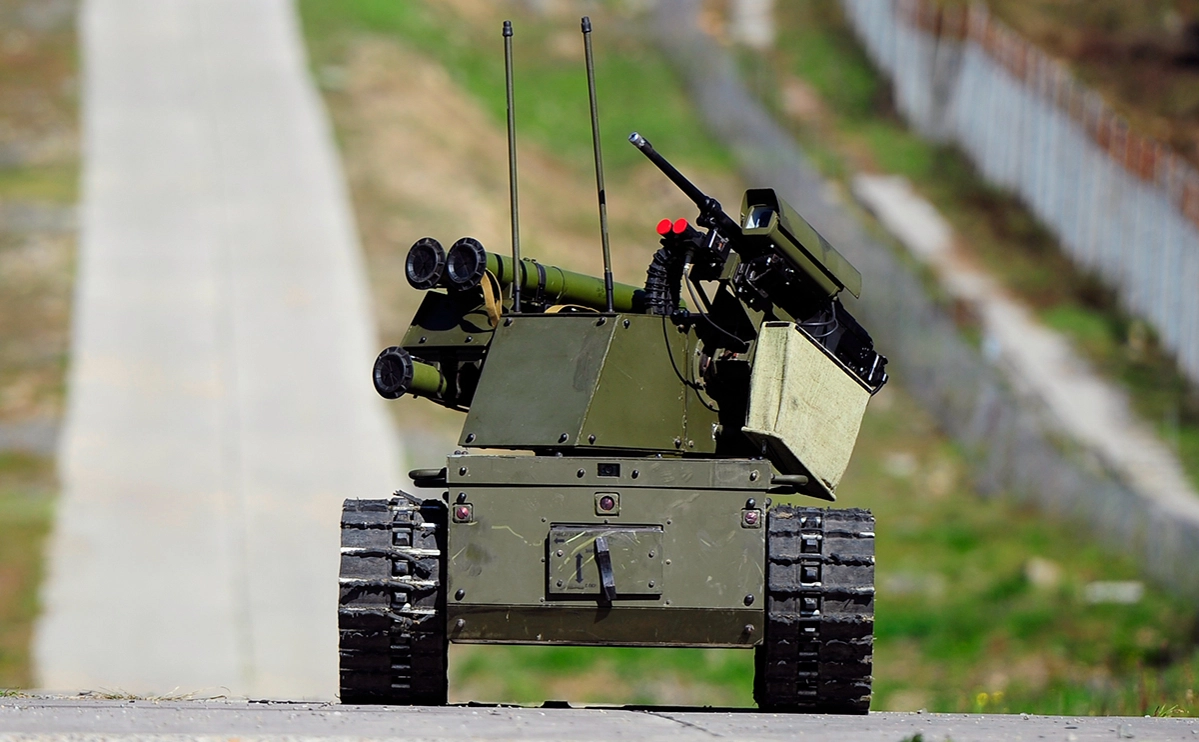 The russians also claim that the Platforma-M system is superior to "partially mobilized" men as as it costs 2 million rubles, making it a more cost-effective option compared to the financial implications of losing a russian soldier, which would entail a payout of 5 million rubles.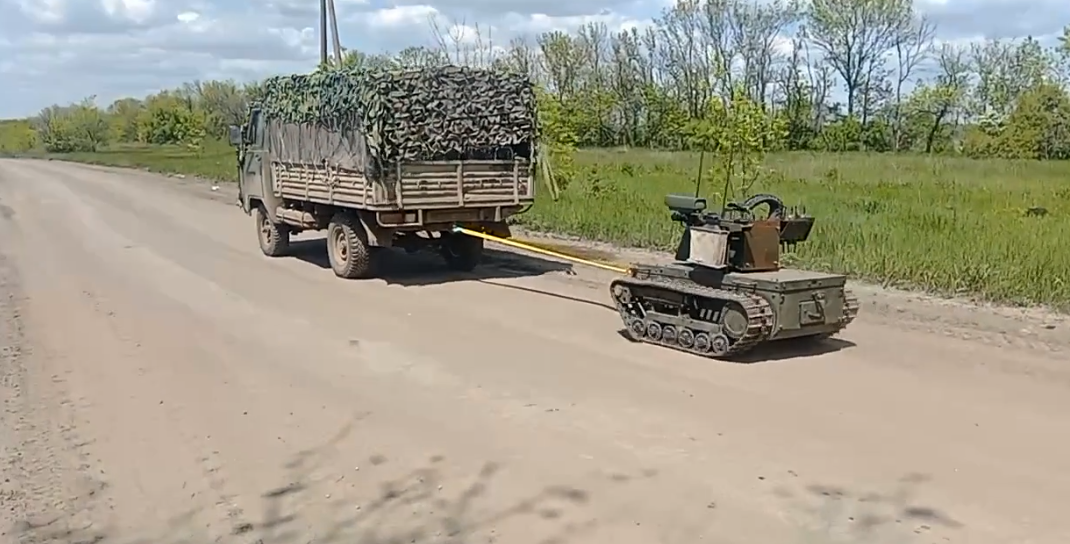 Read more: ​Denmark Provides Mobile Workshops, Mine-Hunting Robots and Machine Guns for the Ukrainian Army in the New Military Aid Package
---
---