A video has surfaced online, indicating that Ukrainian military personnel are using their PzH 2000 self-propelled howitzer to launch Vulcano artillery shells developed by Italian OTO Melara (Leonardo) in cooperation with the German Diehl Defence against the occupiers.
The supply of these 155mm munitions for the Armed Forces of Ukraine was ordered over a year ago, in August 2022. At that time, it concerned 255 Vulcano shells, the delivery of which was supposed to be funded by Germany and European Union funds.
Read more: Germany Corrects the "Laser IRIS-T" Typo: Ukraine Gets New Vulcano Artillery Munition With a Range of 70 km
At that time, the main question regarding these munitions was which specific version the Armed Forces of Ukraine procured: the unguided Vulcano Ballistic Extended Range (BER), which, depending on the barrel length of the howitzer, has a maximum range from 36 km (39 calibers) to 50 km (52 calibers), or the enhanced guided version, Vulcano Guided Long Range (GLR), with a range of 55 km (39 calibers) and 70 km (52 calibers).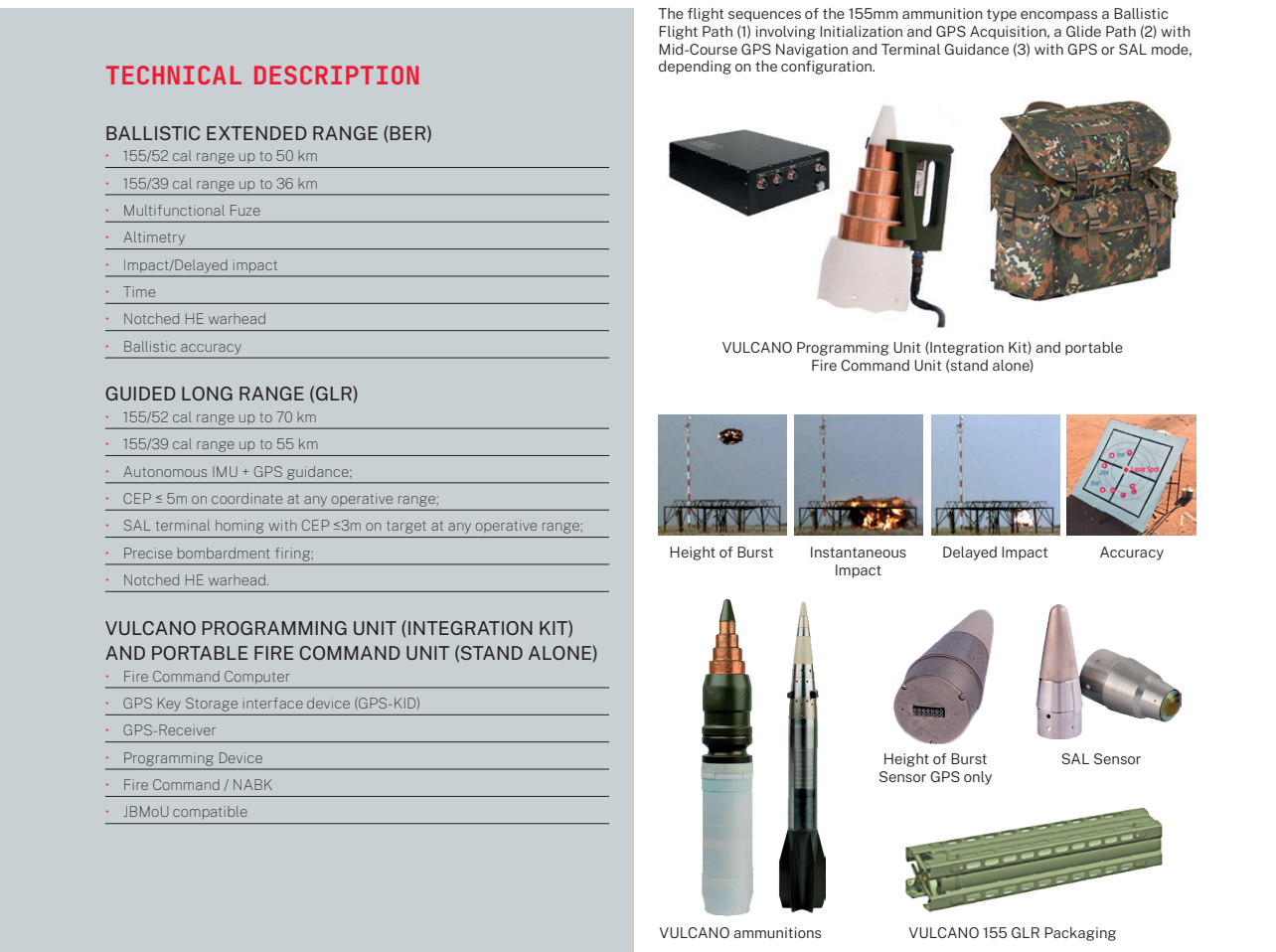 In the video where Ukrainian military personnel are using these 155mm Vulcano munitions, we can see that they are indeed referring to the unguided version — BER, or Ballistic Extended Range, which, fired from the PzH 2000, can hit targets at a distance of 50 km.
However, it is quite likely that the Armed Forces also possess the guided GLR version. As previously reported by Defense Express, this is suggested by the fact that the list of defense aid from Germany includes the item '10 laser target designators and portable fire control modules for VULCANO artillery ammunition' — laser target designators designed for 155mm Vulcano munitions, which are precisely needed for the GLR version with a maximum range of 70 km.
Read more: The Biggest Mystery of the Latest Aid Package From Germany: Laser Targeting for IRIS-T SLM
---
---