Another update to the list of military equipment provided by the Federal Government of Germany to Ukraine clarifies the misunderstanding caused earlier: on July 13th, an item called "10 laser aiming equipment for IRIS-T SLM" was added to the "already delivered" section. It caused discussions because the IRIS-T air defense missile doesn't navigate by laser designation. Instead, it has a self-guiding infrared homing head.
However, on July 21st the list was once again updated, and so 10 laser designators for IRIS-T became "10 laser target designators VULCANO artillery ammunition".
Read more: The Biggest Mystery of the Latest Aid Package From Germany: Laser Targeting for IRIS-T SLM
This way everything fell into place, moreover, it means a new capability for the Armed Forces of Ukraine with an attack range of 70 km. For a brief reminder, the announcement that Vulcano artillery shells would go to Ukraine dates back to August last year.
However, there are two variants of this artillery munition: the basic Vulcano with a range of 50 km without semi-active laser guidance and the advanced Vulcano GLR with fuze with variable trigger modes, combined inertial and satellite navigation, laser homing head and an extended range of 70 km (~44 miles) when fired from a 52-caliber long gun. Side note, there is also a naval 127mm variant with a range of 80 km.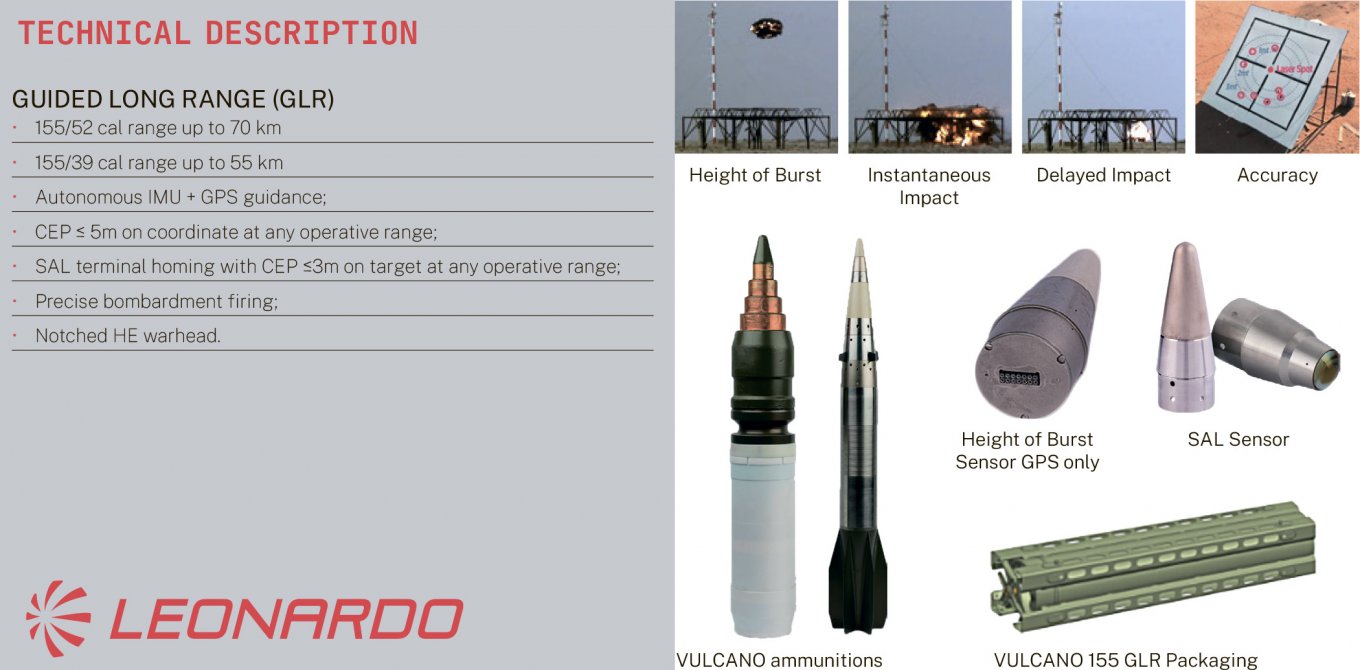 The transfer of laser designators for Vulcano directly points to the provision of the advanced version of this artillery munition.
As a product, the Vulcano is a joint development by German Diehl and Italian Oto Melara (part of Leonardo). In fact, this weapon is a sub-caliber finned projectile that can maneuver along its flight path by adjusting control surfaces.
Read more: The Commander of the Ukrainian M777 Told About Targets His Howitzer Destroys
---
---