That is according to the head of the press service of the Eastern Grouping of the Armed Forces of Ukraine, Illia Yevlash .
Speaking on the the National telethon Illia Yevlash said: "There, our defenders continue their offensive and dislodge the occupiers from the occupied borders, continue to consolidate their positions. Also, the enemy does not abandon his idea to recapture the lost positions near Klischiyivka and Andriyivka, constantly storming and delivering fire strikes on the positions of our defenders. We are holding the defense, we are holding our borders securely, and we continue to inflict fire damage on the enemy."
Read more: ​For the First Time Since 1904, russia Lost a Fleet Commander, This Time Together With the Black Sea Fleet HQ
The 22nd Mechanized Brigade of the Armed Forces of Ukraine works on the outskirts of Klishchiivka and destroys the russians with mortar fire
The head of the press service of the Eastern Grouping of the Armed Forces of Ukraine pointed out that over the past day, the enemy fired 544 times from various weapons, including heavy artillery systems and tank weapons, at the positions of Ukrainian defenders. There were seven military clashes. The enemy used its tactical and army aviation four times.
As Illia Yevlash added Ukraine's troops "managed to eliminate 115 occupiers in this direction, and three surrendered."
The 56th Motorized Brigade of the Armed Forces of Ukraine in action
According to the representative of the Eastern Grouping, Ukrainian counter-battery units working in close cooperation with the UAV units show a high effectiveness in destruction of russian artillery systems.
"So, we managed to destroy four installations Msta-B and one Msta-C, one 203 mm Peony, two self-propelled Giatcint, and, in addition, eight D-30 guns, as well as two anti-tank guns MT-12 Rapira. That is, a fairly powerful blow was received by the enemy's artillery group in this direction. They also destroyed three cars, two ammunition depots and one electronic warfare station. We constantly continue to identify enemy command posts, their control points with drones, identify their locations and strike at them," Illia Yevlash noted.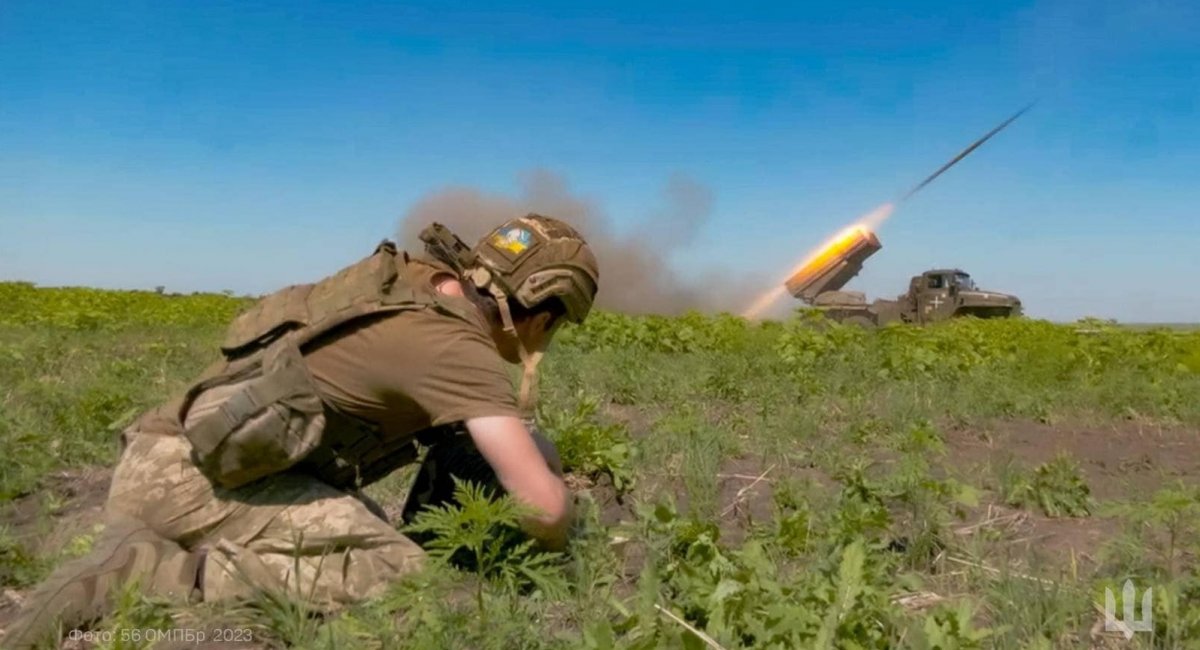 Defense Express reported earlier, that Ukraine's Troops are Succeeding in Elimination of russia's Artillery Systems. We also wrote, that The Armed Forces of Ukraine Could Break Previous Record by Destroying 442 russian Barrel Artillery Systems in the First Half of September.
Read more: ​Defense Forces of Ukraine Eliminated russia's 2.8K Personnal, More Than Hundred Armored Vehicles 11 Artillery Battalions Past Week
---
---