During the recent terrorist attack that occurred on the night of September 30, the russian occupying forces deployed approximately 40 kamikaze drones of the Shahed-131/136 type over Ukraine, according to the Air Force Command.
All of these drones were launched from a single direction, specifically from the south, originating from Cape Chauda in the temporarily occupied territory of Crimea. A total of 30 drones were successfully intercepted and downed within the regions of Odesa, Mykolaiv and Vinnytsia. This represents 75% of all the Shahed drones that were launched.
Read more: ​Ukraine Achieved a Record Number of Shahed Drone Takedowns, While the Occupiers Relocated Some of the Ships Armed With Kalibr Missiles to Feodosia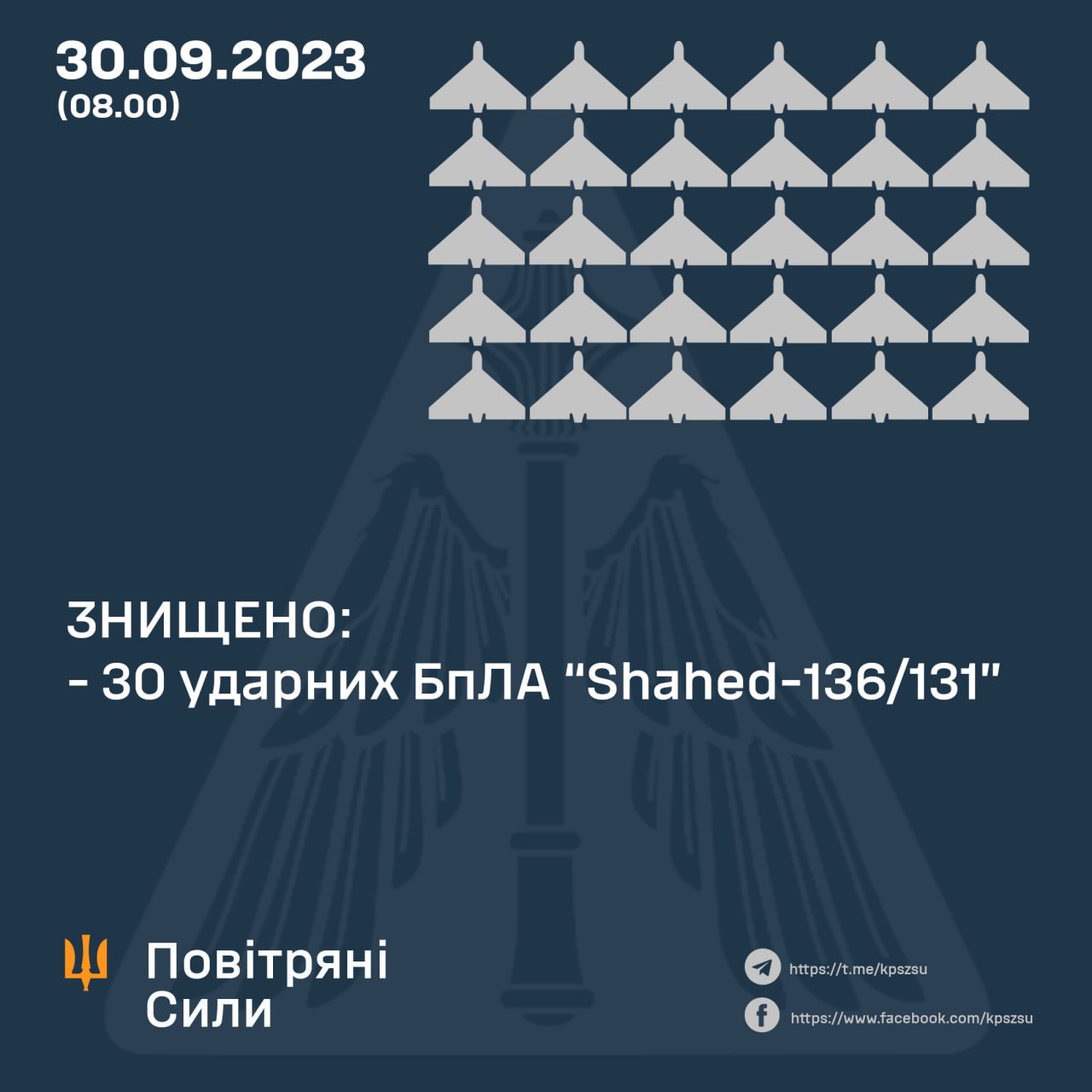 This marks the third drone attack within this week. On September 25, russia launched 19 Shahed-type drones over Ukraine, all of which were successfully intercepted. On September 26, there were 38 drones launched, with 26 of them being neutralized. Then, on September 28, there were 44 drones deployed, and 34 of them were shot down.
It should be noted that during this attack, the radar surveillance system of the Romanian military detected a potential unauthorized intrusion into their national airspace. This information was reported by the Romanian defense authorities, specifying that the signal was detected on a route towards the city of Galati.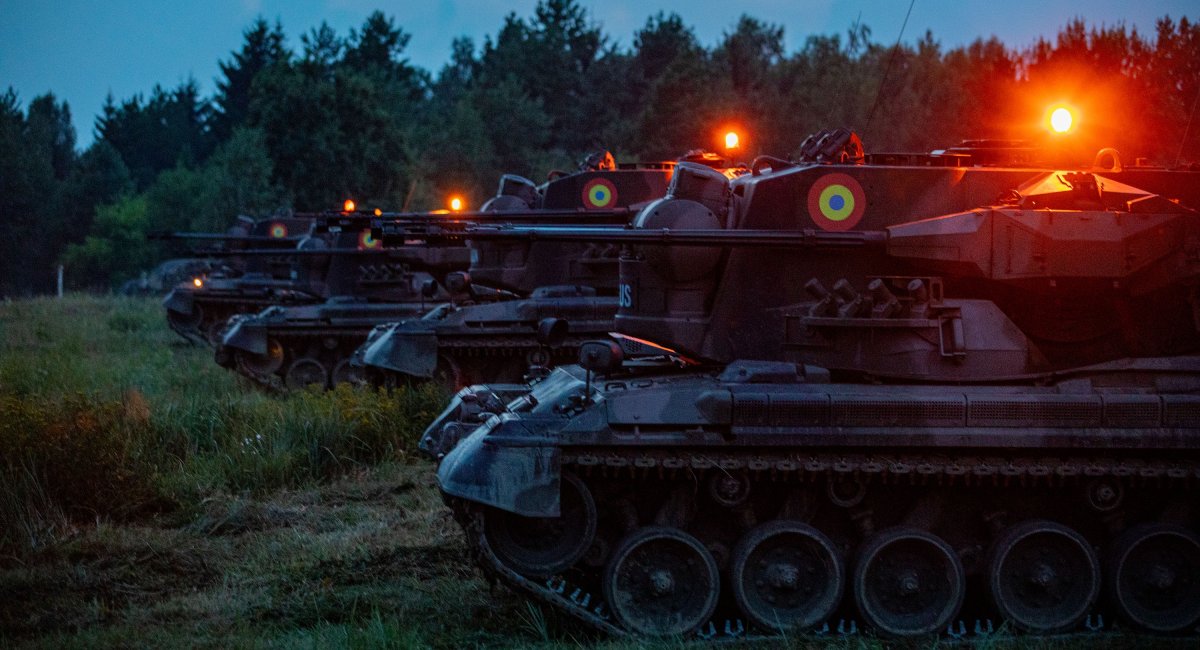 If this information is confirmed, it will mark the fourth instance of Romanian airspace violations in September alone. Romania has undergone a notable shift in its stance this month, initially asserting that "we didn't observe anything, and there's no imminent threat", but subsequently announcing the reinforcement of their air defenses along the border, particularly along the Danube River.
Recently, the Central Scientific Research Institute of Armament and Military Equipment of the Armed Forces of Ukraine officially revealed details about the distinctive characteristics of the russian version of Iranian drones such as Shahed or Geran-2, which are manufactured within the russian territory.
Read more: ​Russia Launches a Missile Attack on Energy Infrastructure for the First Time in 6 Months
---
---