At once two Independence-class ships, which were launched only 10 years ago, namely the USS Montgomery (LCS-8) and USS Jackson (LCS-6), are expected to be decommissioned in 2024. Although the term of service for them was determined within the limits of up to 25 years, so they are quite "young".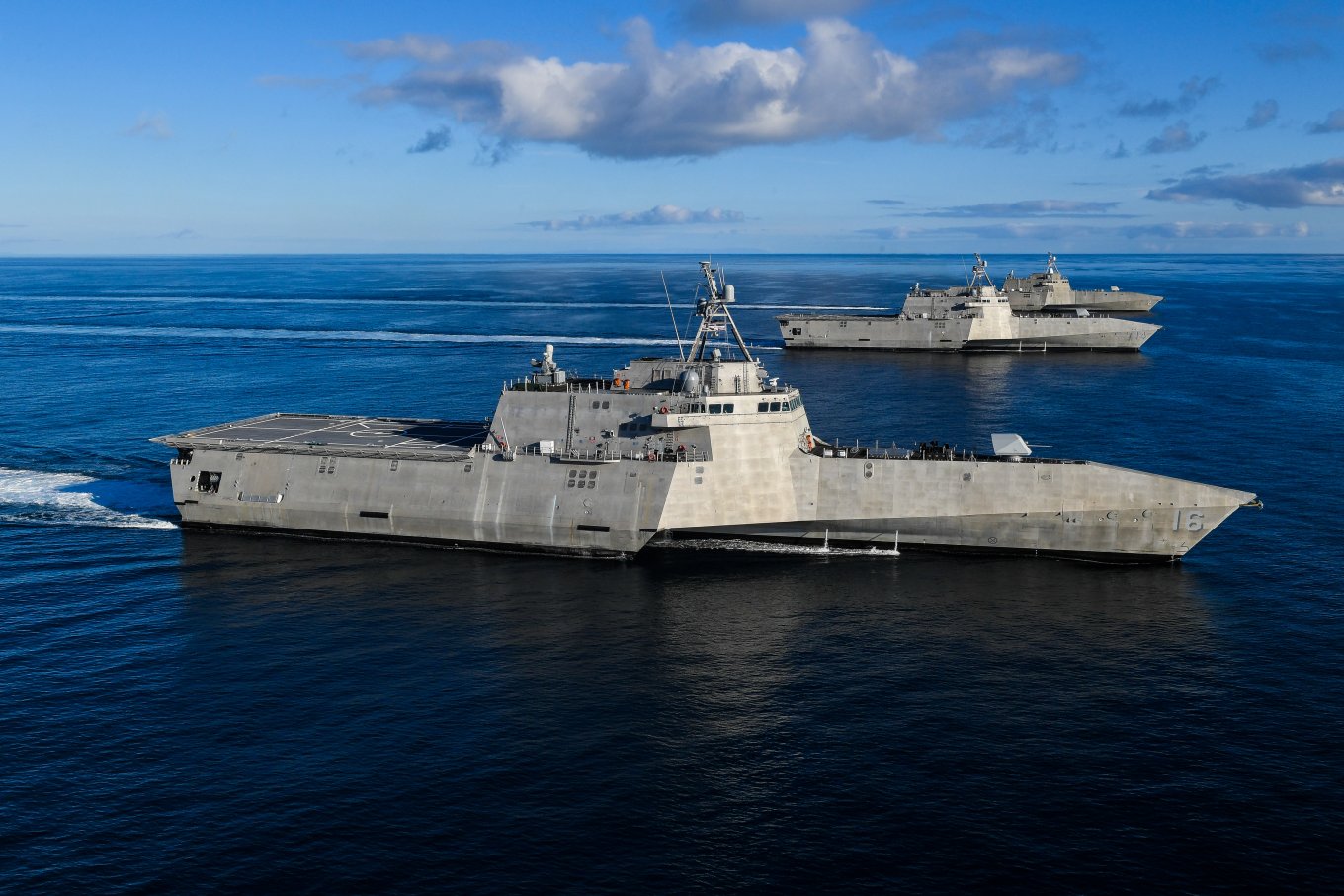 This decision was made due to the fact that there have been built more vessels of this type than needed. In particular, for the protection of the west coast of the USA, 15 Independence ships are considered an adequate number. There were 19 units ordered, of which two have already been written off, and five are still being assembled. That is why the Navy command is proposing to decommission two more Independence ships, as Defense News reports, but this decision still needs to be supported by Congress.
Read more: Ukrainian Operators Are Approaching the Final Phase of the SAMP/T SAM Training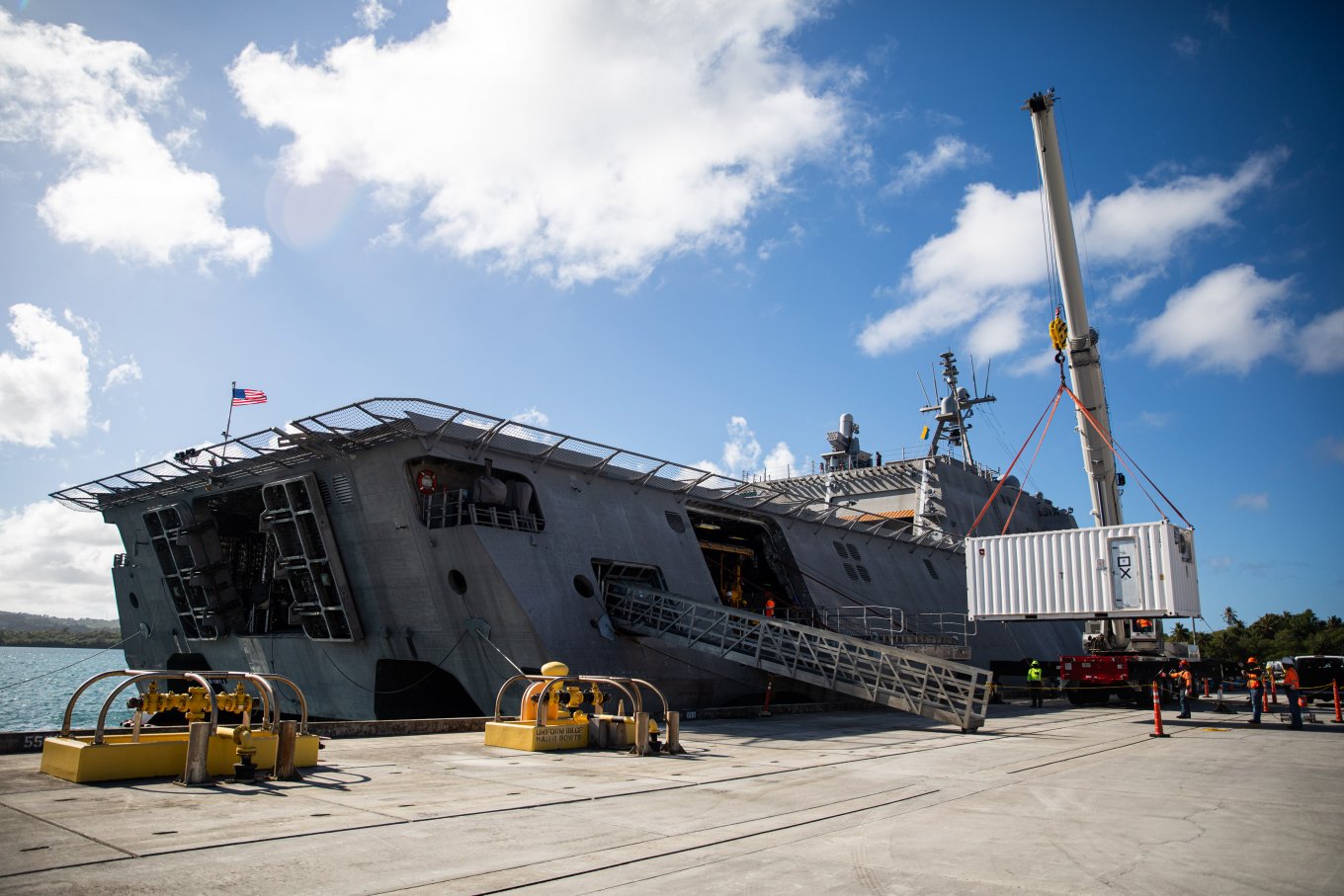 At the same time, the Independence class is an interesting ship with a trimaran hull, made with the active use of stealth technologies and a powerful set of weapons. They were created specifically for actions near the shore in the American oceanic understanding of the theater of operations, which for other countries is quite equivalent to the level of a full-fledged corvette.
In particular, the displacement of the ship is 3,104 tons, its length is 127 meters, and its sailing range is 4,300 nautical miles (about 8,000 kilometers). Despite its size, the ship has a maximum speed of 44 knots (81.5 km/h).
The ship's basic armament consists of the BAE Systems Mk 110 automatic 57-mm artillery mount, two 30-mm Mk44 Bushmaster II, four large-caliber machine guns, and a RIM-116 anti-aircraft missile system.
But the ship is optionally equipped with the Naval Strike Missile anti-ship missiles (two launchers of 4 missiles each), as well as 24 AGM-114L Hellfire missiles in a vertical launch module.
It should also be noted that a special feature of the ship is the huge volume under the flight deck, which is 1410 square meters. meters (useful volume of 11 thousand cubic meters). It is designed to carry additional cargo, troops, equipment and military equipment, such as Stryker wheeled combat vehicles.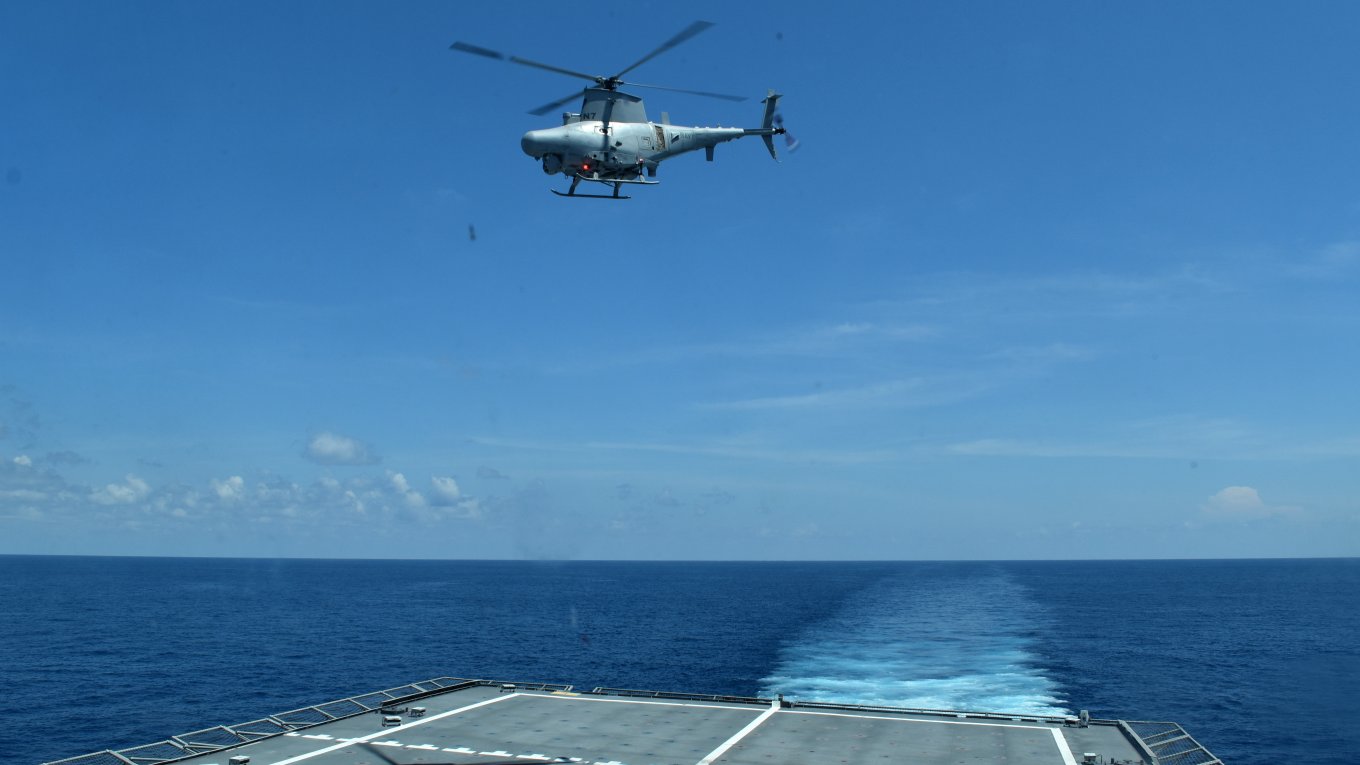 Independence ships have a modern digital combat control system that relies on the capabilities of automated information exchange, Saab's AN/SPS-77 digital antenna array technology radar with a target detection range of 180 km (although for a low-visibility ship, the use of radar is an option) and other sensors . At the same time, the ship's own "eyes" are an anti-submarine helicopter and drones: the SH-60 Seahawk and MQ-8 Fire Scout.
Read more: ​No Hope for 152mm Shells for russia: iran Has Other Priorities
---
---