That is according to a latest the U.K. Defense Ministry's Defense Intelligence update on the situation in Ukraine.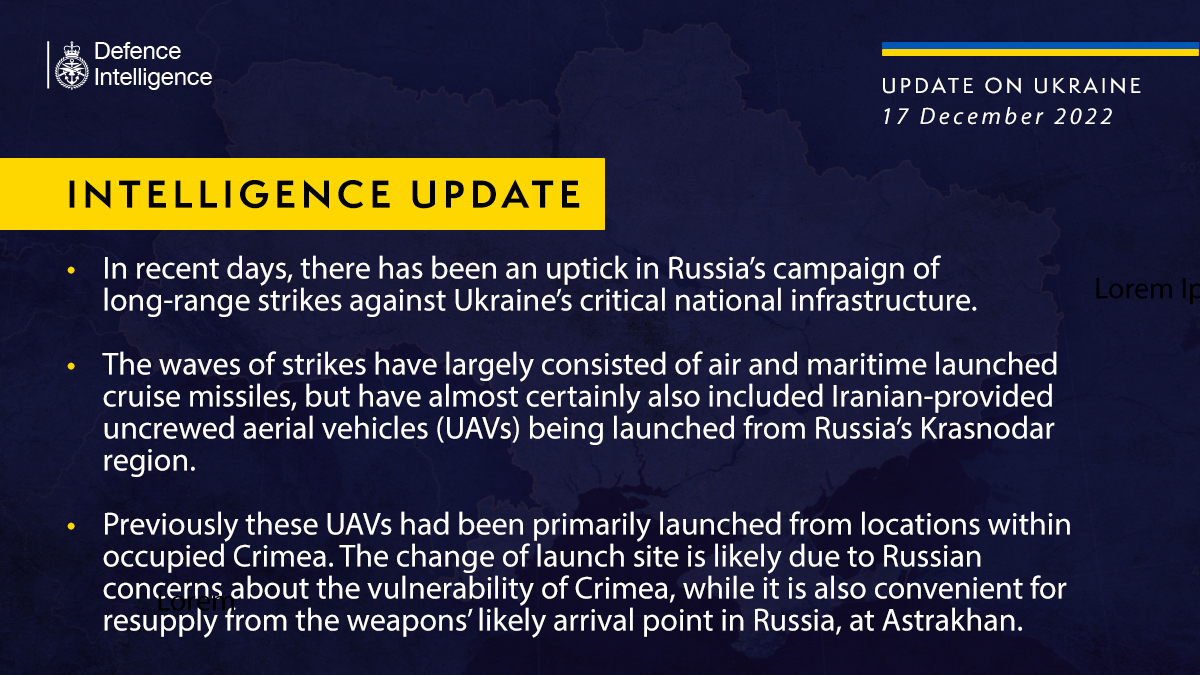 It is noted that in recent days, there has been an uptick in russia's campaign of long-range strikes against Ukraine's critical national infrastructure. The russian forces also used Iranian-provided UAVs being launched from russia's Krasnodar region.
Read more: ​How Destruction of Crimean Bridge Will Affect Logistics of russian Army
"Previously these UAVs had been primarily launched from locations within occupied Crimea. The change of launch site is likely due to Russian concerns about the vulnerability of Crimea, while it is also convenient for resupply from the weapons' likely arrival point in russia, at Astrakhan," the report says.
Defense Express reported earier that Ukraine Committed to Liberate Crimea Through Military Means. We also wroteon How Many Iranian Shahed Kamikaze Drones Were Shot Down During russia's Attack on Ukraine on December 6-7 Night.
Read more: ​Ukraine Committed to Liberate Crimea Through Military Means
---
---