The Armed Forces of Ukraine have destroyed russian radar. According to preliminary data, it is the 1L119 Nebo-SVU radiolocation system.
The video appeared on the network shows russian radar as just a pile of metal.
Read more: ​The Armed Forces of Ukraine Destroy russian Nona 120-mm Mortars (videos)
Presumably, it is the first documented case of the 1L119 Nebo-SVU radar destruction.
It is a three-coordinate station developed from the 1L113 Nebo-SV two-coordinate mobile station. The detection range of fighter-type air targets with a flight altitude of 500 m is 60 km, 10 km – 270 km, 20 km – 360 km.
The system is constructed for automatic detection, coordinate measuring and tracking of air objects, including strategic and tactical aviation, subtle targets (based on stealth-technology as well), class identification, defining their state ownership, direction finding active noise interference sources, delivery of the radar data.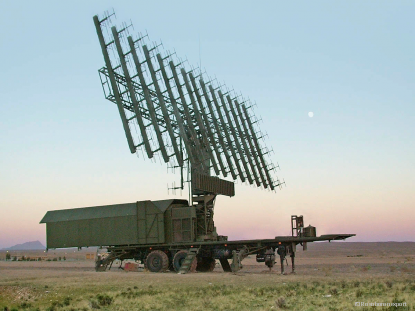 Read more: ​Ground Forces' Commander Said About High Effectiveness of Ukrainian Artillery, Published a Video of Ukraine's HIMARS Salvo
---
---