A combat unit was identified in a series of photos with fragments of the Lancet kamikaze drone, which is actively used by russians on the front lines.
According to a post by Ukraine Weapons Tracker, we are talking about the KZ-6 engineering cumulative charge.
Read more: Ukraine Received 117,500 Units of Weapons In One Year: Comparison With the Previous Years Supplies
This is a quite powerful and specific engineering ammunition of the cumulative type. In the original version, it weighs 3 kg. Also, the KZ-6 can be equipped with a 1.8 kg cast iron ring for underwater installation. The weight of the warhead of the charge is 1.8 kg, which allows to penetrate up to 215 mm of armor or 550 mm of concrete structures.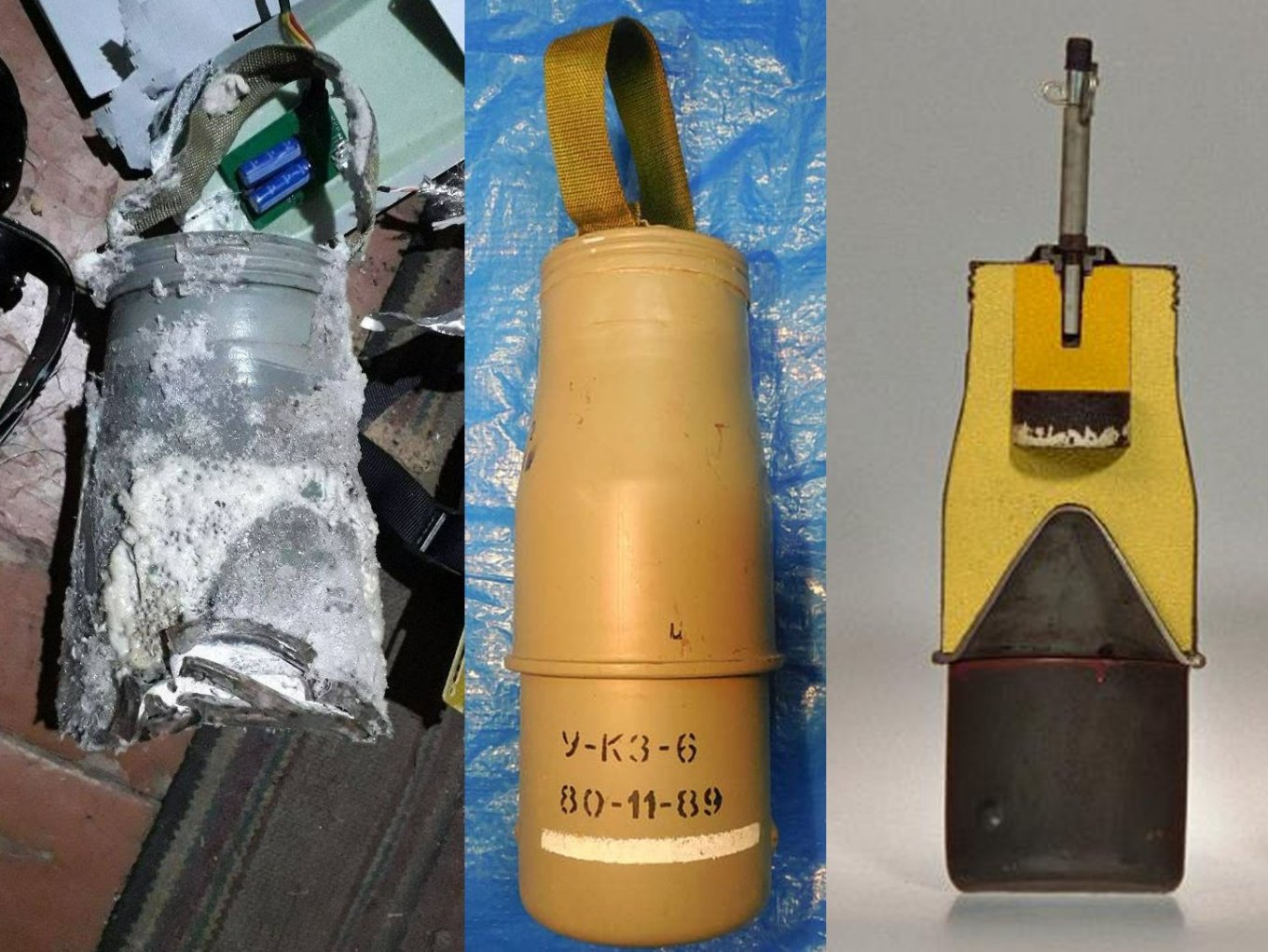 The KZ-6 charge is intended for penetrating protected structures, creating holes in the soil, damaging roads and airstrips, destroying military equipment by means of sabotage, and controlled munitions detonation. Standard detonators (EDP-r, ZTP, MD-5M) can be used to activate the KZ-6, which are screwed on top of the charge.
Defense Express reminds that the use of KZ-6 for drones is not new. In particular, one of the Ukrainian defense enterprises several years ago proposed it, but in the role of ammunition for dropping from drones, and not as a warhead for a kamikaze drone.
Defense Express also notes that using KZ-6 means an opportunity to apply available charges and not to spend resources to create a special combat unit. Taking into account the fact that russians actively use the Lancet loitering munitions, fighting against this threat is more than important.
At the same time, an effective means is not only countering the kamikaze drones themselves, but also the communication stations and the destruction of the very calculations of these drones, which requires effective and coordinated work of radio-technical and radio-electronic intelligence in a single circuit with means of high-precision destruction.
Read more: The Armed Forces of Ukraine Shot Down russian Su-24 Aircraft Probably Owned by the Wagner Group (video)
---
---