This morning, Ukrainian troops made a missile strike at the enemy's base, located in the seaport of the temporarily occupied Berdiansk. As a result of this attack, a large landing ship of the Russian Black Sea Fleet "Orsk" (project 1171) was destroyed. This fact was confirmed by the press service of the Ukrainian Navy.
Read more: Russian Losses in the War Against Ukraine: Day 29th
There are other relevant data. Fuel tanks also have exploded during the attack on Berdiansk port, although before the war the port did not specialize in the transshipment of petroleum products. Ammunition explosions were also heard.
And this means that in addition to the lost landing ship, the racist transshipment base in the Berdyansk seaport was also hit.
In addition, there is confirmation that after Ukrainian successful strike from the port, at least one more BDK of the 775 project is fleeing at full speed, judging by the outlines.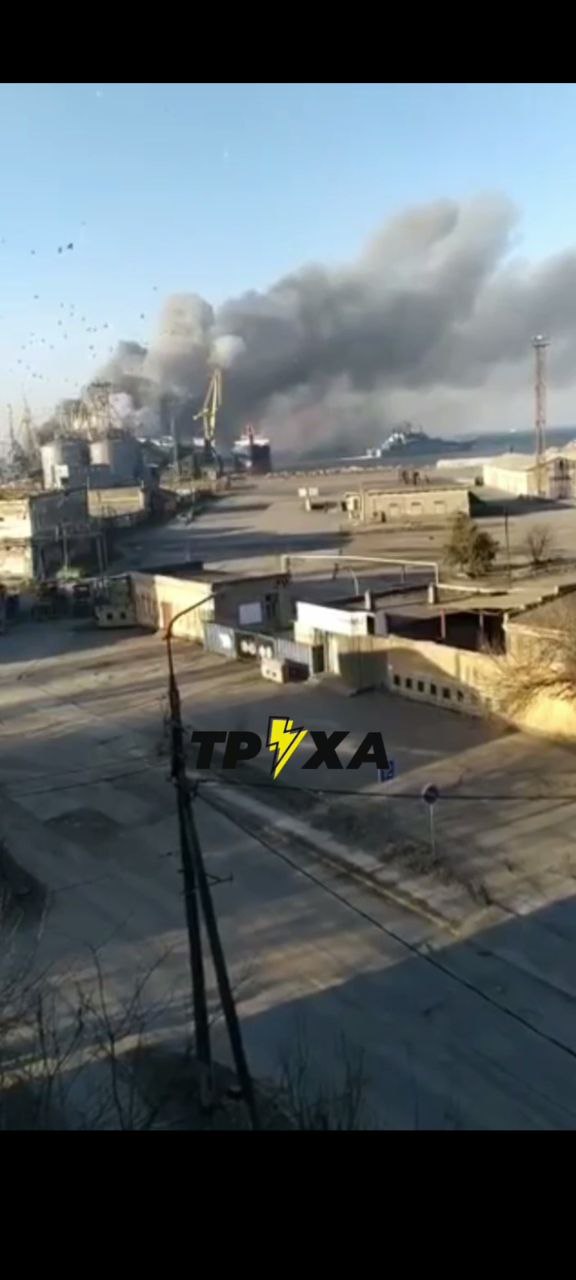 This means that the enemy tried to use Berdiansk as a "jump base" for a possible naval landing near Mariupol. But the effective blow of the Armed Forces thwarted the enemy plans.
Read more: Ukrainian Stugna vs U.S. Javelin – Longer Firing Range, Lesser Vulnerability to Detection by Enemy Sensors
---
---