The South Joint Task Forces reported this on Telegram.
The system was hit in the middle of a field near the village of Chaplynka, and the OSINT community managed to identify the approximate location of the Pantsir at the time of its destruction, namely at coordinates 46°20'19.2″N 33°30'11.1″E.
Read more: Ukrainians Destroy Important S-400 Launcher and Radar Which Should Have Been Covered by Pantsir-S1
The means of the system's destruction is not reported, the footage shows a munition falling almost vertically on the Pantsir.
Given the position's distance from the contact line (almost 50 kilometers), it can be assumed that it was destroyed using a drone or 227 mm GMLRS rocket ammunition.
None of the high-precision artillery munitions available in the Ukrainian arsenal can hit at this distance. For example, the range of the 155-mm M982 Excalibur ammunition is 40 kilometers.
The fact that the Pantsir fired an anti-aircraft missile before being destroyed may confirm the drone attack.
However, the possibility of launching at a drone that was targeting and fixing a defeat or other air target should not be ruled out.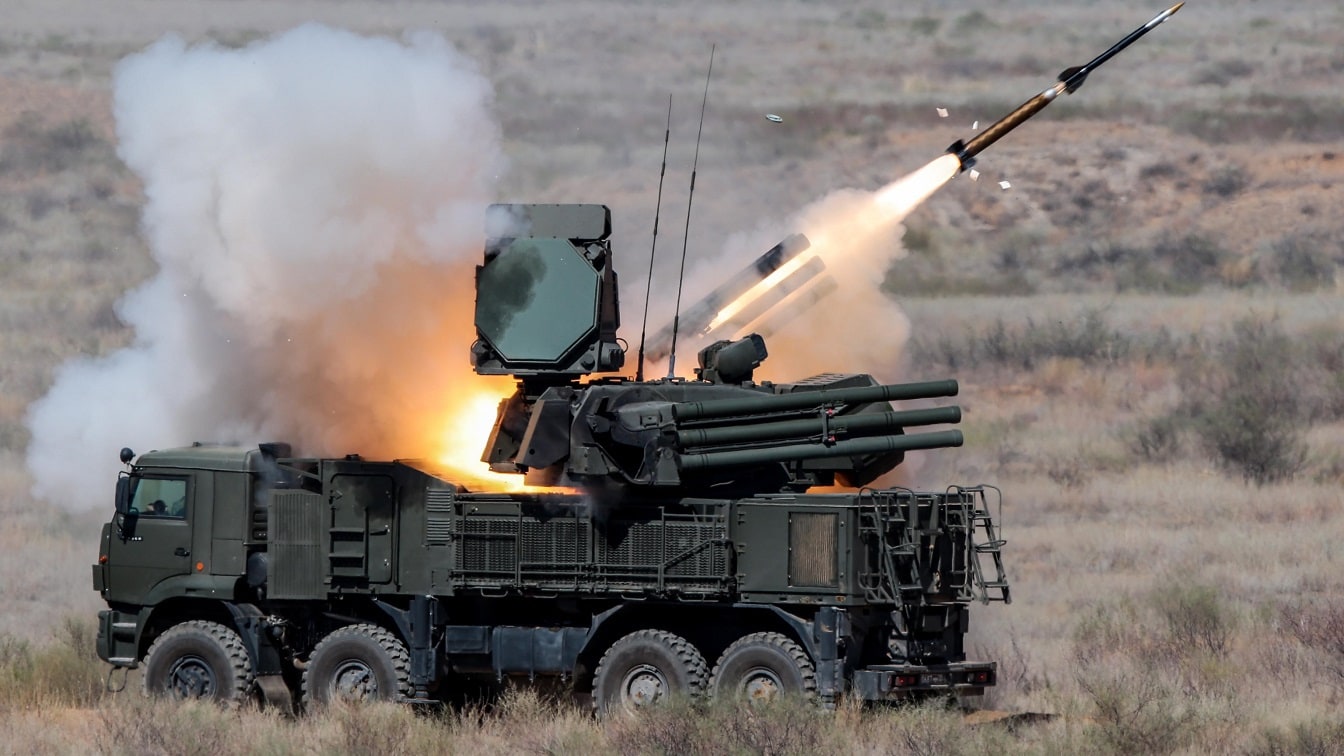 The Pantsir missile system is a family of self-propelled, medium-range surface-to-air missile and anti-aircraft artillery systems. Three types of vehicles make up one system: a missile launcher, a radar truck and a command post. Starting with the Pantsir-S1 as the first version, it is produced by KBP Instrument Design Bureau of Tula, Russia, and is the successor to the Tunguska M1.
Read more: ​Ukrainian Forces Neutralize russian Pantsir-S1 System with GMLRS: Leleka-100 UAV Assists in Luhansk Region
---
---