The russian media report that the russian army is currently planning to establish five heavy artillery brigades. These brigades will be equipped with heavy self-propelled artillery pieces like the 2S7 Pion or 2S7M Malka with a caliber of 203 mm, as well as self-propelled mortars, specifically the 2S4 Tulpan with a caliber of 240 mm.
Meanwhile, the formation of the 17th brigade is underway in the Leningrad region of the russian federation. This brigade will be equipped with large-caliber artillery systems that have been removed from storage bases.
Read more: IRIS-T Perfectly Shoots Down russian Cruise Missiles in Ukraine, So Germans Increase Pace of Production of the SAM Systems, Missiles
On the one hand, russia acknowledges the actual failure of the Koalitsiya-SV self-propelled artillery unit, as it falls short of its advertised range of up to 70 km, with ongoing state trials and its absence on the front lines. Moreover, the Lancet UAVs are not 100% effective, and the rocket artillery systems as a palliative replacement for reactive artillery did not yield the expected results.
Simultaneously, the Pion 203 mm artillery units can rival any 155 mm NATO standard artillery systems due to their impressive range, which can extend up to 40 km. This range becomes paramount in counter-battery combat. Furthermore, the 2C4 Pion self-propelled mortars, with a firing range of up to 20 km, could also pose a threat to the Armed Forces of Ukraine actively engaged in operations in the South and near Bakhmut.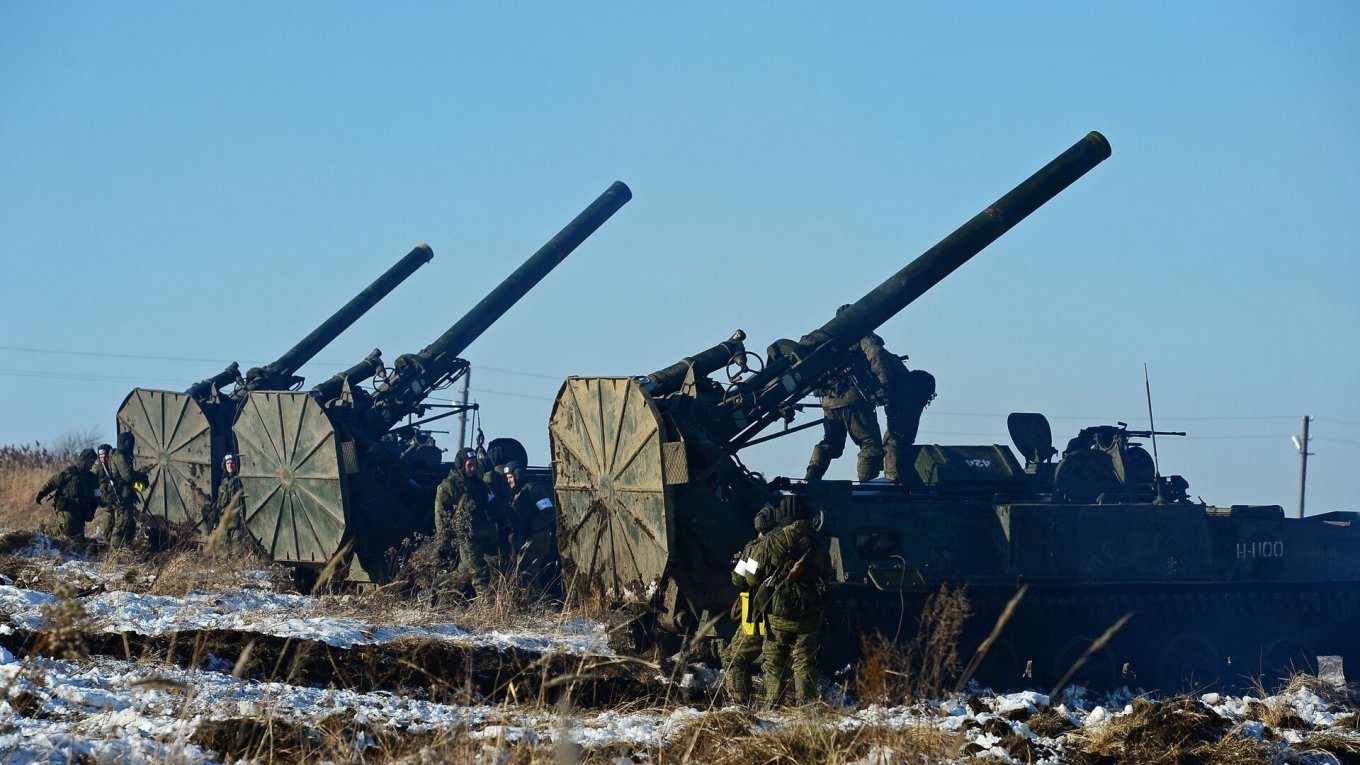 According to The Military Balance 2023, the russian Army's stockpiles may include approximately 260 2S7 Pion units and roughly 200 2S4 Tulpan units.
Read more: Metal Cage Did Not Save This TOS-1A Solntsepyok From Destruction by Ukrainian FPV Drone (Video)
---
---