Russian President Vladimir Putin has ordered his Defense Ministry to send Russian troops into eastern Ukraine's two breakaway regions of Donbas. The order followed the recognition of these regions as "independent" entities on late Monday, Fabruary 21, Deutsche Welle and the Guardian report.
Russia called the move a "peacekeeping operation". The deployment of Russian troops into the so-called Donetsk and "Luhansk People's Republics was revealed in the text of two treaty documents that Putin signed with the leaders of the separatist republics.
Read more: Out of Mind Towards War: Putin's Russia Recognized Temporarily Occupied Territories of Ukraine as Independent Entities
The third article of the treaties provided for the "implementation of peacekeeping functions by the armed forces of the Russian Federation" in the self-proclaimed DPR and LPR, which Ukraine and most of the world views as its sovereign territory.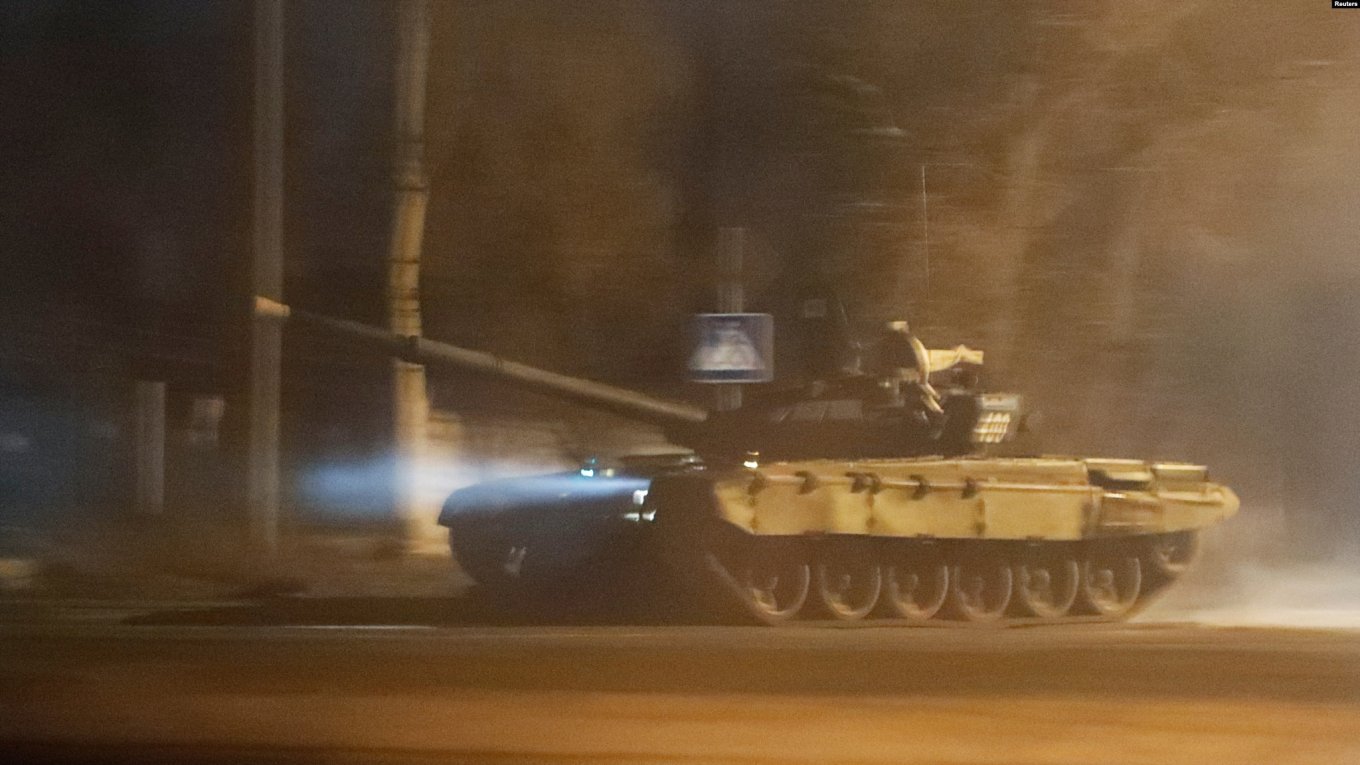 The source of the Guardian said, "a huge convoy of Russian armored personnel carriers and other equipment has been traveling for one and a half hours". It was spotted heading north towards the city of Yasynuvata, also in the Donestk region.
A video released by Ukraine shows a column of military vehicles moving in convoy along a road. The officials said it was not possible to tell if the troops belonged to the regular Russian army, or were from Russian-controlled separatist units. Similar videos started to appear in social media.
The United Nations Security Council held an emergency meeting on Russia's actions. The US Ambassador to the United Nations, Linda Thomas-Greenfield called a peacekeeping operation in eastern Ukraine "nonsense". She noted that Moscow's recognition of breakaway regions as independent is part of its pretext for war, Reuters report.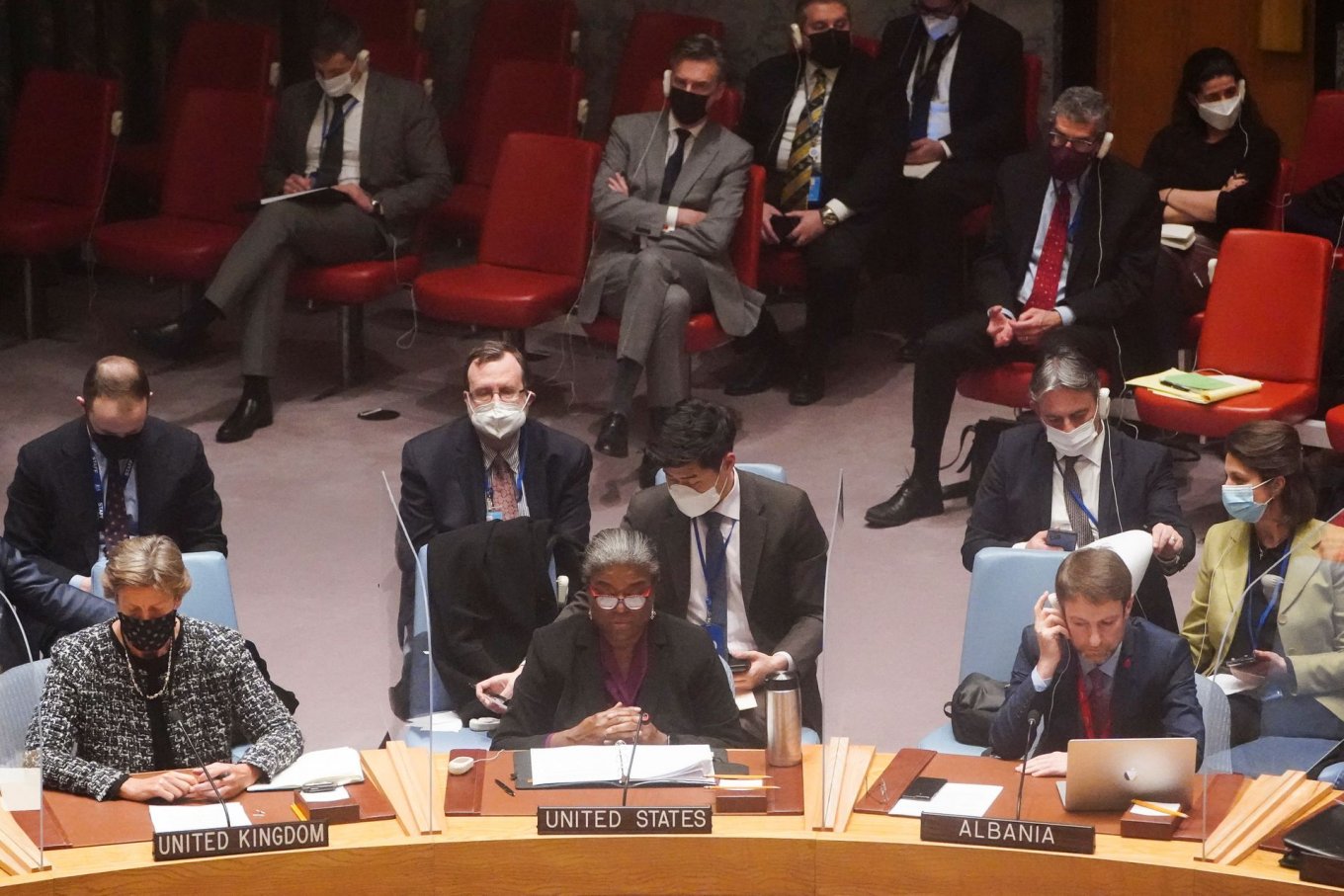 A Reuters witness saw tanks and other military hardware moving through the separatist-controlled city of Donetsk after Putin formally recognized the breakaway regions and ordered the deployment of Russian forces to "keep the peace".
About five tanks were seen in a column on the edge of Donetsk and two more in another part of town, a Reuters reporter said. No insignia were visible on the vehicles.
Further Russian aggression in Ukraine will depend on the current "boundary question". Although the eastern Ukrainian provinces of Luhansk and Donetsk are claimed in whole by pro-Russia separatists, only parts of the provinces are under their control. Both provinces belong completely to Ukraine under international law, Deutsche Welle reports.
It is not immediately clear if the order in the decree means Russian troops will be dispatched only within the territory already controlled by the separatists.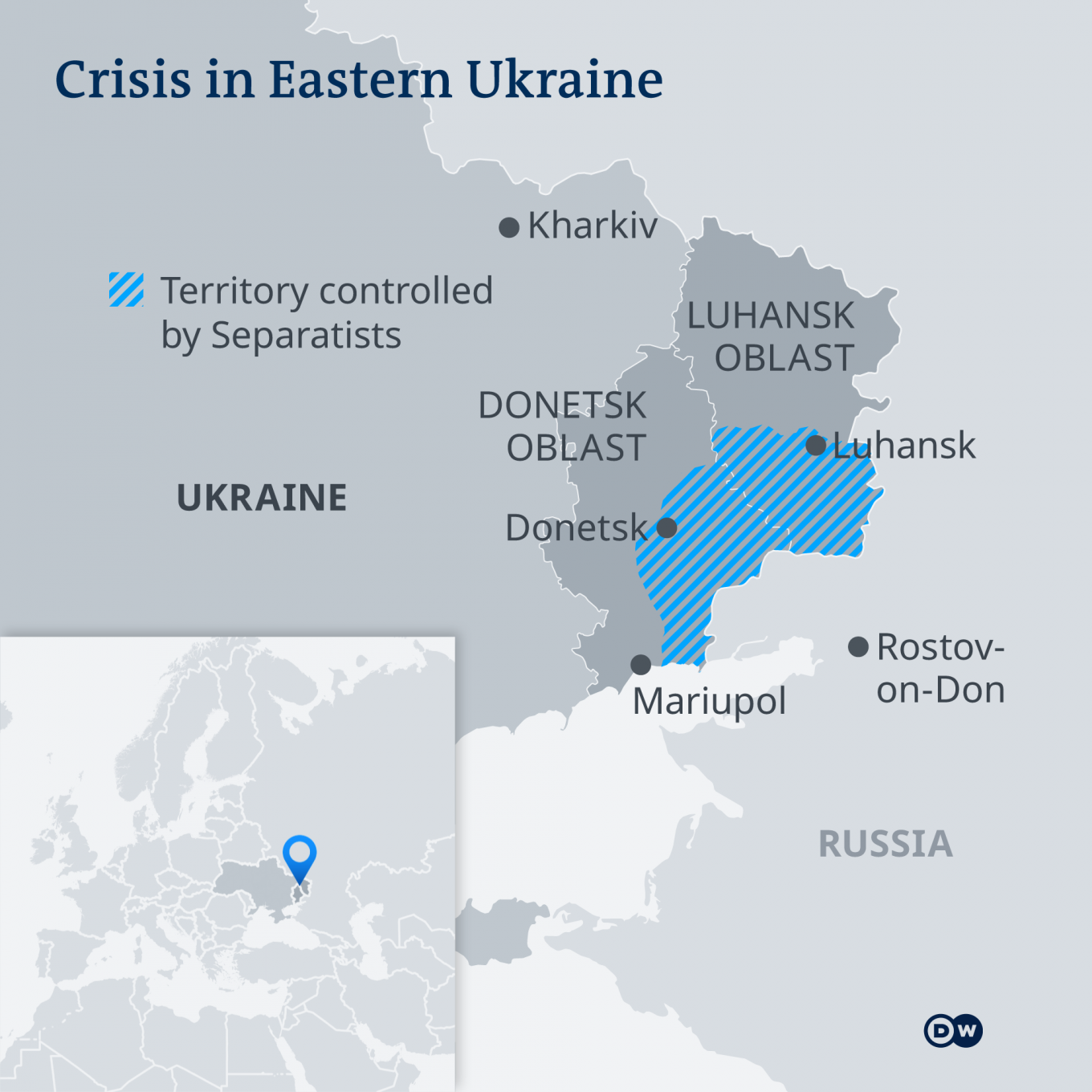 Read more: ​Ukraine's Defense Minister: Our Choice is Simple – to Defend Our Country, Our Homes, Our Families
---
---