Mariusz Błaszczak, Minister of Defense of Poland, has announced the deployment of Patriot surface-to-air systems to the Lublin Province, according to the Polish Gazeta Prawna.
This administrative unit borders Ukraine and belarus, and the reasons to place the air defenses there are fairly understandable: the tragic missile incident which led to Germany's offer to get the Patriots back to Poland (the systems had been deployed there from February till July, approximately). After a long epic of Warsaw and Berlin arguing whether they should give the Patriots to Ukraine, the matter has been sealed.
Read more: South Korean Tanks Will Protect Europeans from a russian Invasion
Although, it is yet to be determined if it will be German Patriot SAM stationed in the Lublin Province or the Polish ones which have been in process of integration into Poland's air defense system since December 6.
At short notice, we have to remind you that Warsaw spent USD 4.75 billion to purchase four batteries (fire units) of Patriot, the Poles have been waiting for these since 2018.
That said, the main question is, what area of airspace will these Patriot systems be able to protect from the Lublin Province. It would take three batteries to shield a single province, as the range of the system is up to 60 km when armed with MSE interceptor missiles.
However, they could use PAC 2 missiles for aerodynamic targets flying at high altitudes; these interceptors have a range of 160 km. But for cruise missiles that fly as low as possible, the radio horizon is paramount, therefore the range of interception of such targets reduces to 47 km at max.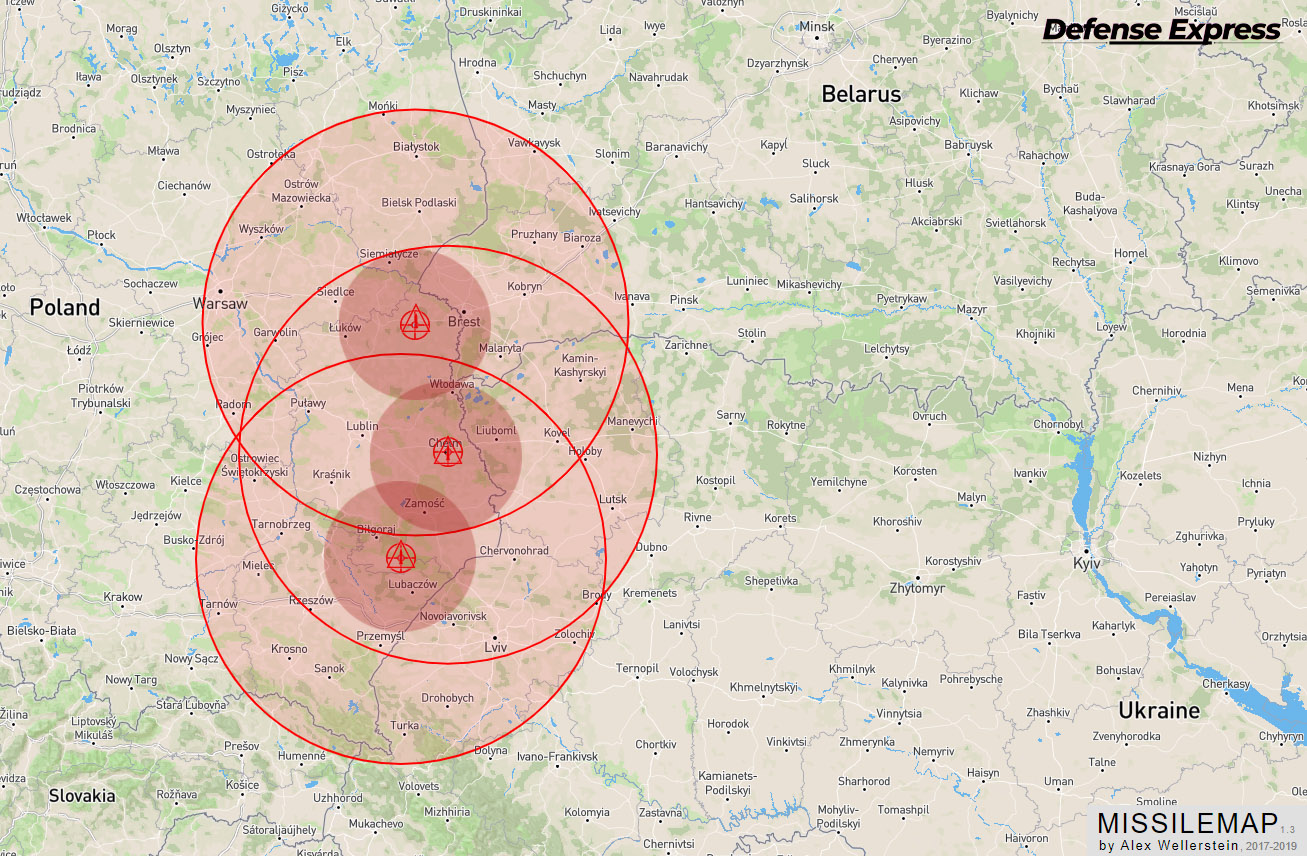 An important detail to take into account is that the Patriot's AN/MPQ-53 radar has an observation angle of 120°. It makes the target destruction especially difficult without covering the Ukrainian airspace.
With a reference to Polish defense minister Błaszczak, Gazeta Prawna says during the incident with an S-300 missile falling in Poland after a russian cruise missile attack on Ukraine, the rocket entered Polish airspace "for only a few seconds", and that is why it would be challenging even for the Patriot to react and neutralize the threat. With that in mind, Mariusz Błaszczak still considers it would be better if the Patriots were deployed to western Ukraine instead.
But for now, on the part of Defense Express, it is unlikely that NATO-member Poland will be taking down russian missiles over Ukraine, though the possibility cannot be ruled out completely.
Read more: Greece Ready to Give S-300 Systems to Ukraine only if get SAM Patriot
---
---