A new wave of russian missile strikes was launched on Ukraine on January 14th and throughout the day, says Air Force Command of the Armed Forces of Ukraine. It started with an aerial attack with unguided rockets on Kyiv with the use of S-300 and S-400 surface-to-air systems. As of 7 PM Kyiv time, russian tactical aviation was still firing Kh-59 guided missiles in the eastern part of the country.
"In total, until now we have destroyed 25 out of 38 missiles of various types, including 18 cruise missiles of Kh-101 and Kh-555 types of aerial and sea-based launch, "Kalibr" missiles, and seven Kh-59 guided air rockets," reads the report by the Air Force Command. Updated data says 10 air rockets were fired, seven of them taken down.
Read more: ​Italy Approved Transfer SAMP/T Anti-Aircraft System to Ukraine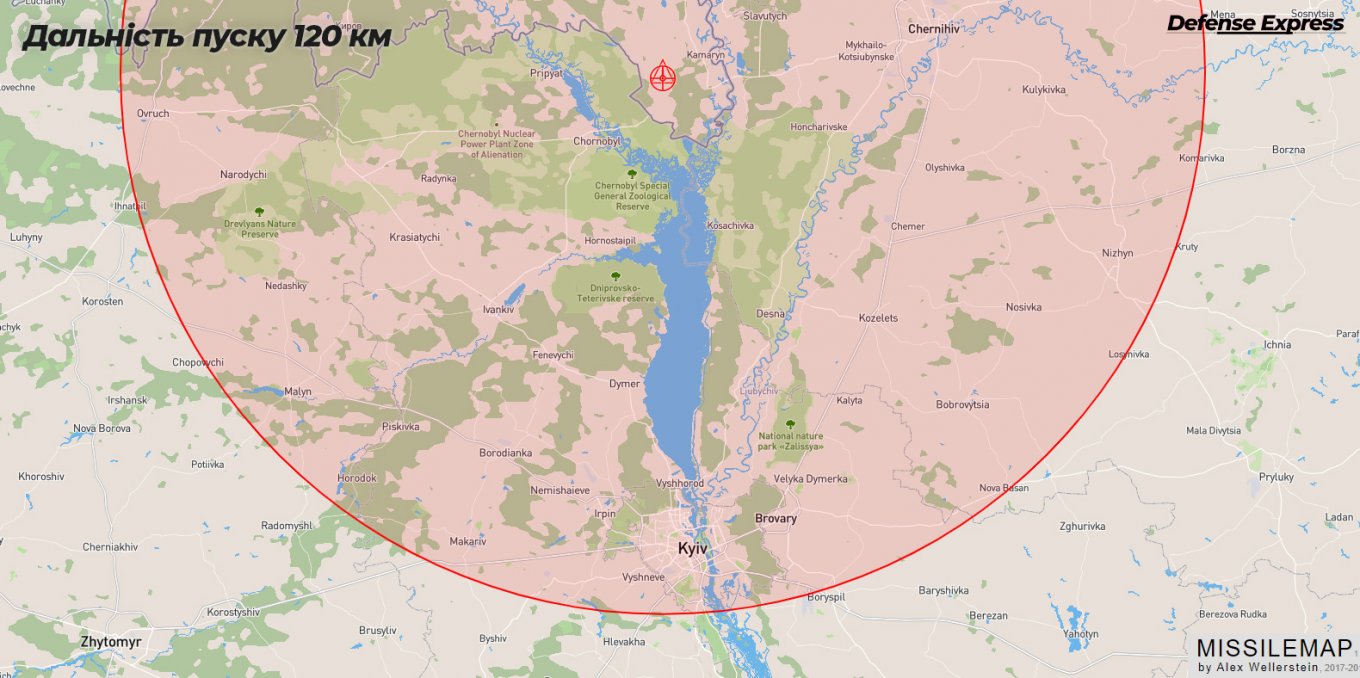 The aerial attack started in the morning of January 14th, with first reports coming nearly 9 AM. Over the next hours, multiple regions of the entire Ukraine were attacked, Air Force Command says all the branches of its air defense capabilities were involved in repelling it: "Center", "West", "South" and "East" Air Commands deployed their air defenses. Several russian missiles fell even in the Ivano-Frankivsk Oblast, western Ukraine.
"As we reported earlier, the morning of January 14 began with a cunning strike on Kyiv. Ukraine's capital was attacked from the northern direction with surface-to-air guided missiles from S-300/S-400 rockets launched via a ballistic trajectory," informs the Air Force Command. Previously, the Command's spokesman Yurii Ihnat said that missiles coming via this kind of trajectory cannot be detected and taken down with available air defense systems. Nevertheless, effective work of all kinds of air defense capabilities showed good results: not a single object of infrastructure suffered from the attack.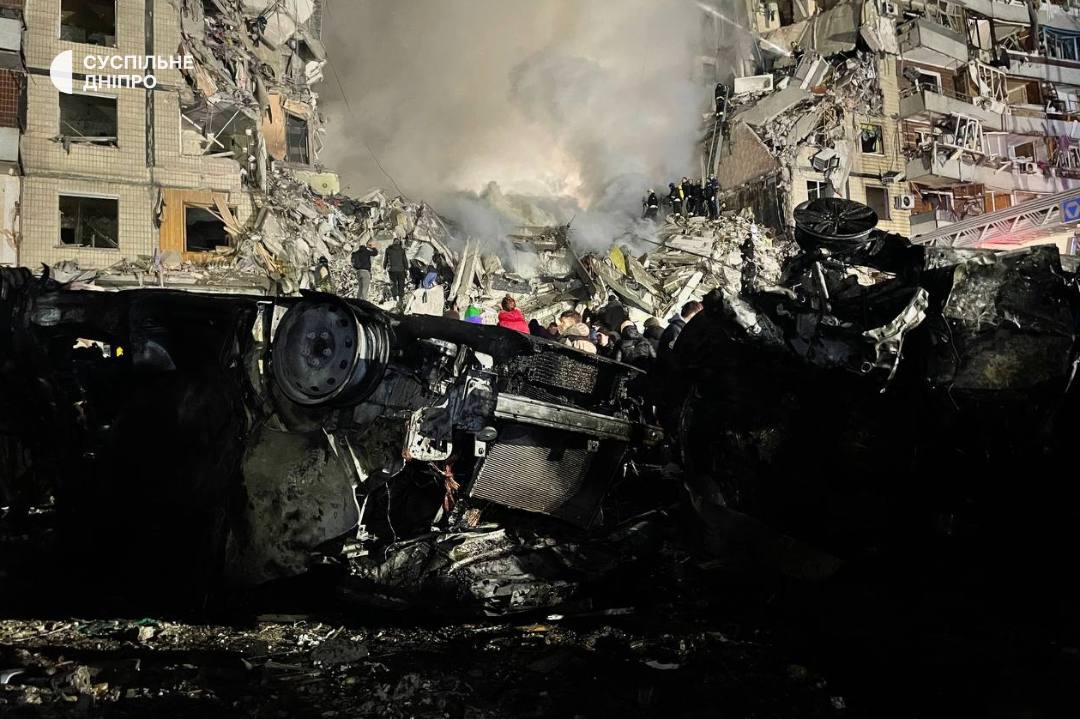 The primary targets were critical infrastructure and residential areas. A missile launched on Dnipro city hit a residential building causing severe damage and massive casualties among civilians. At least 64 people got injured, and five people died; rescue works are still ongoing.
"During the missile attack on the Dnipro region, we managed to destroy 6 enemy missiles. Sadly, some of the aerial weapons, such as the Kh-22 missiles, cannot be shot down with available air defense missile systems," reports Air Command "East".
As a reminder, the Kh-22 is primarily an anti-ship missile that uses radio homing with very limited capabilities which makes this missile practically "blind" when it searches for a target.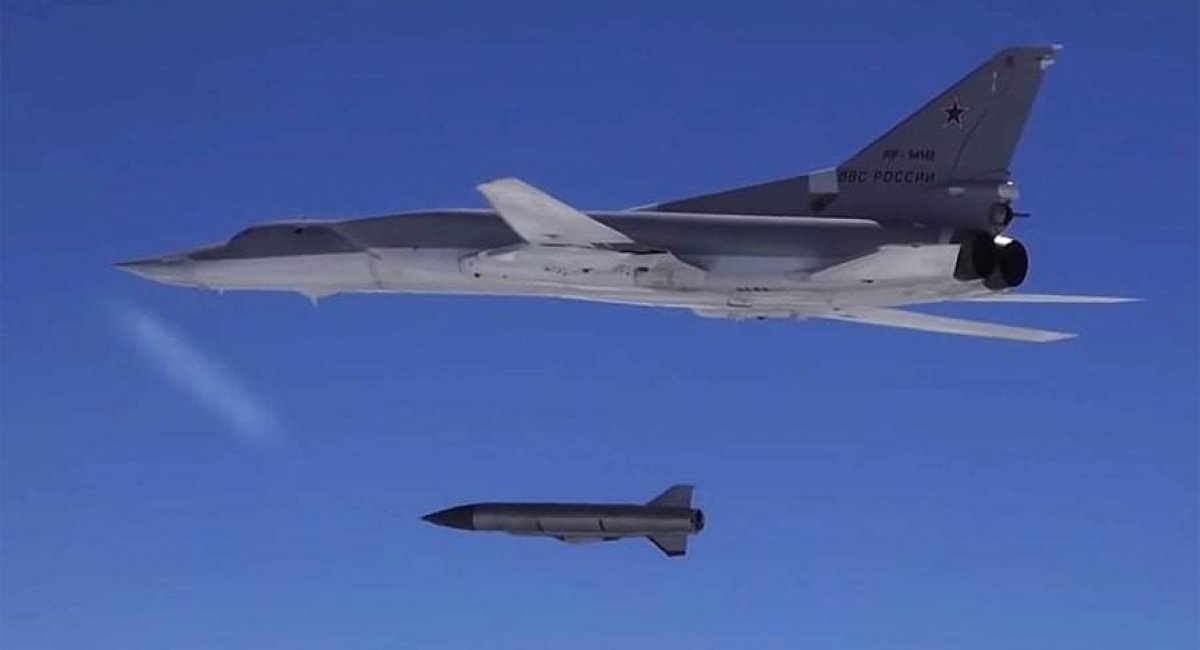 Read more: Chronicle of the russian federation Crimes in Ukraine (January 2023)
---
---