On December 5, 2022, the Lockheed Martin Corporation supplied the US Armed Forces with the first experimental battery of the universal Mid-Range Capability (MRC) missile system, also known as Typhon.
This complex is designed to launch Tomahawk cruise missiles at a range of up to 1,800 km, as well as long-range SM-6 anti-aircraft missiles. The "core" of such a complex is the "ground" version of the Mk41 Vertical Launching System with four cell modules, Naval News reports.
Read more: ​Can HIMARS Really Be "Modified" to Disable Shooting ATACMS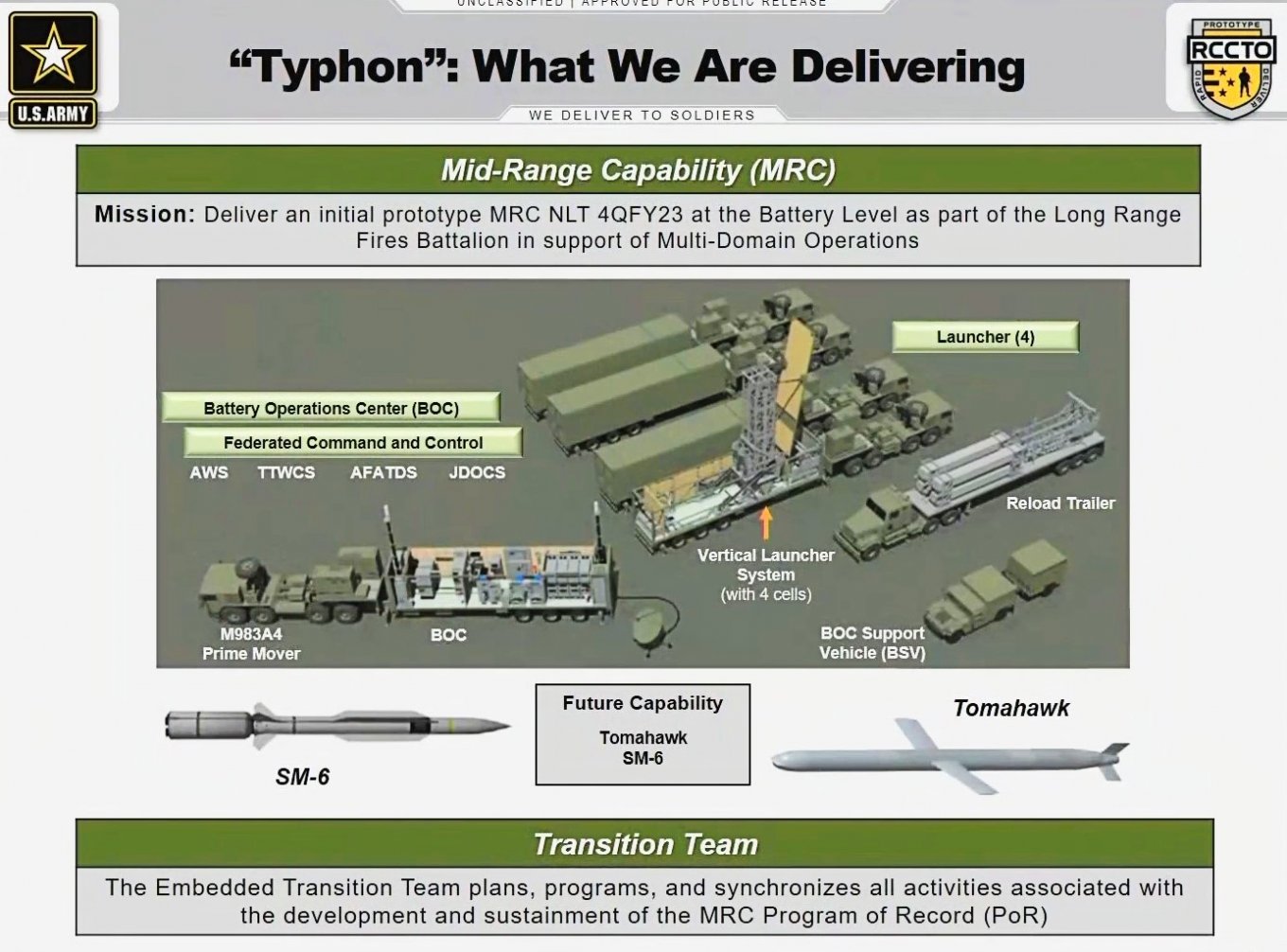 The battery of the Typhon complex consists of four self-propelled launchers, a vehicle with a battery control point, a battery support vehicle (BSV) and one Reload trailer. It took almost 3 years to develop the entire complex from the scratch. This experimental Typhon battery should go to the stage of operational readiness and transition to combat duty in the fall of 2023.
How many MRC complexes the US Army plans to order in the future remains unknown. But what is important here is the very fact that for the first time in 30 years, the USAF has a ground-based missile complex that can launch Tomahawk cruise missiles and has a firing range from 300 km to 2,000 km.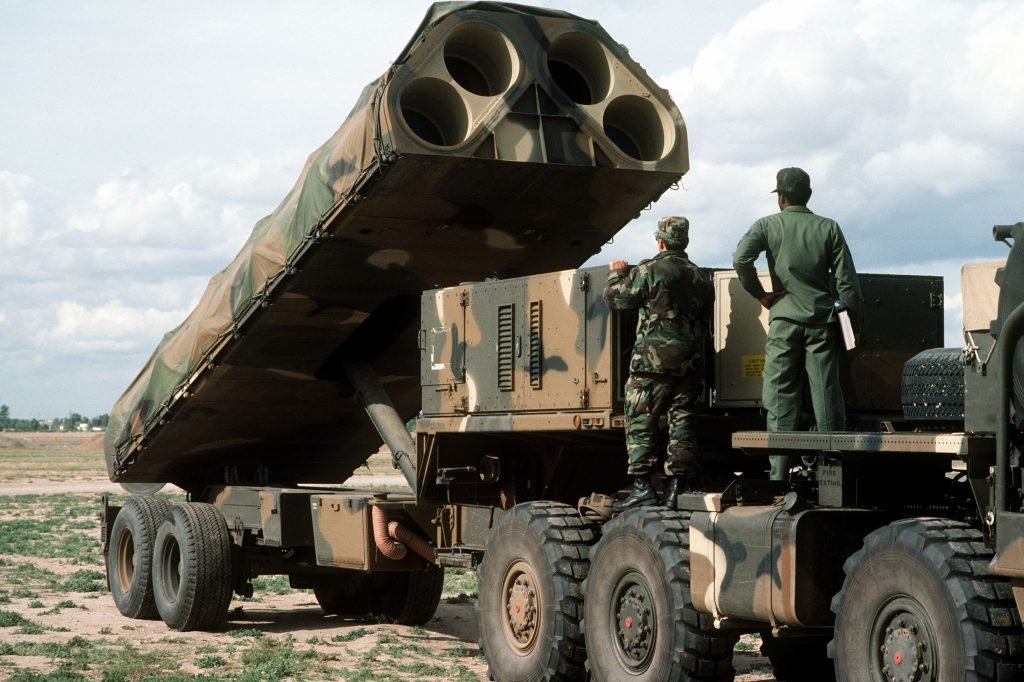 Until 1991, the USAF had the BGM-109G Ground Launched Cruise Missile (GLCM) in service. This system was disposed after the end of the Cold War, as part of the agreement on the abandonment of short- and medium-range missiles.
Read more: Satellite Photos with Damaged russian Tu-95 Strategic Bomber Appeared in Network
---
---