Ukraine has received CAESAR self-propelled artillery systems promised by Denmark, and they are already in service, said Minister of Defense of Ukraine Oleksii Reznikov during a press conference at the Military Media Center.
"Today I want to brag, the first Caesars arrived in Ukraine. They are of French manufacture, but those are Danish Caesar," he noted, adding that the artillery pieces are "modernized". It means these are the 8x8 wheeled systems Nexter produced at the request of Denmark. They have advantages over the standard 6x6 variant that is in service with the French military: more ammunition and a fully automated reloading system. More details in our dedicated article.
Read more: ​Danish Caesar Howitzers Have an Important Distinction From French Version, and Ukrainians Will Be the First to Compare on Battlefield
Minister said the provision of Danish howitzers was "not an easy project." The number of Caesars is not specified but earlier Danish authorities announced all 19 howitzers Denmark ordered from France back in 2017 would be handed over to the Armed Forces of Ukraine instead.
Notably, the number of systems changed over time. Reznikov said the negotiations with Danish officials started in August. Most likely, it refers to the Copenhagen conference set up by Denmark, Great Britain and Ukraine on August 11 with the participation of 26 of Ukraine's allied countries.
In early October, the number of Caesars for provision was named "six to twelve" by French Le Monde. President Emmanuel Macron spoke about only six artillery pieces until Denmark finally agreed to give all 19 of them in January this year.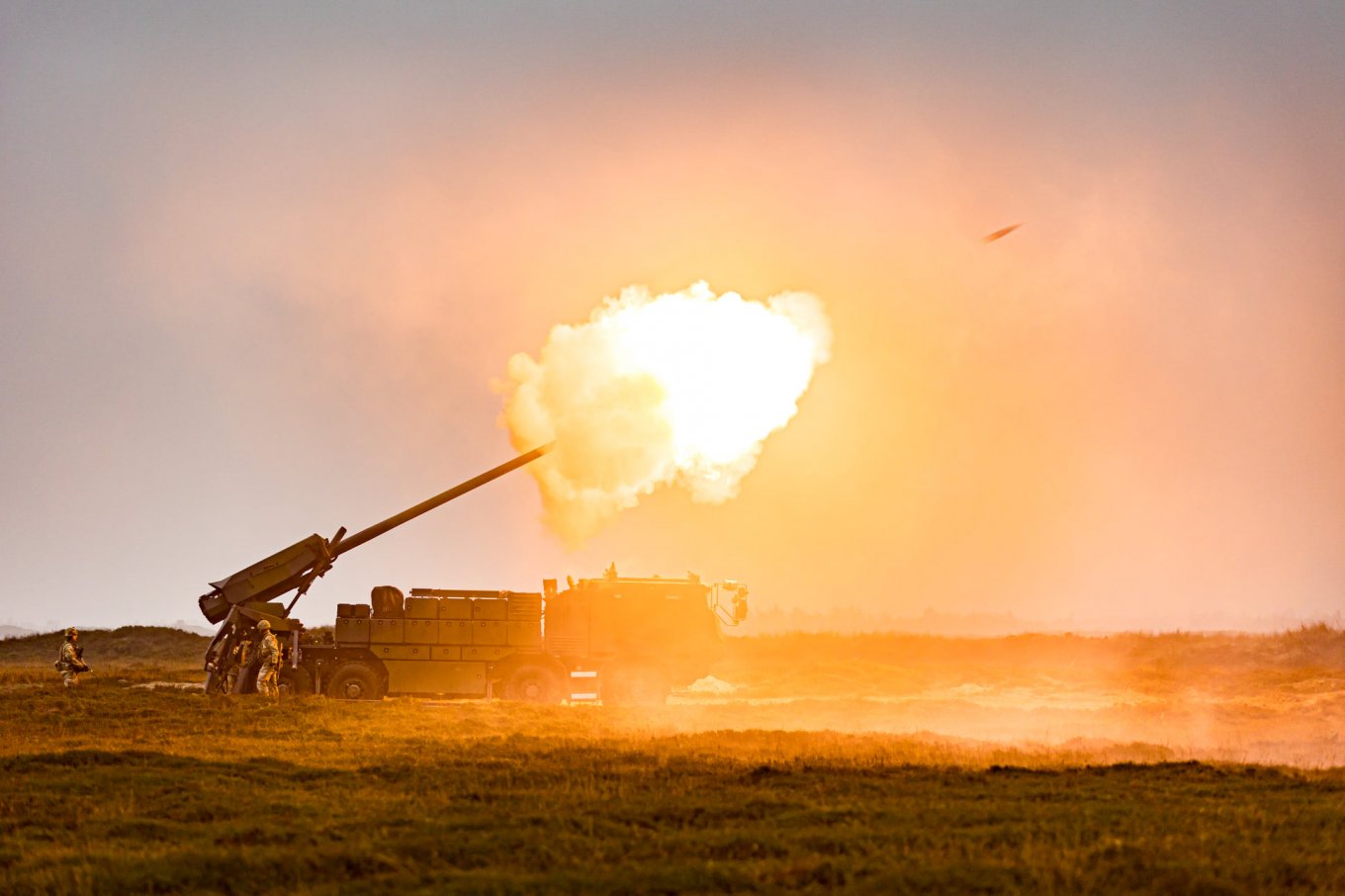 Notably, this provision will negatively affect Denmark's plans to establish the 1st Brigade, a heavy infantry brigade, by 2032 which is one of the country's obligations to NATO. Already "marred by delays," as characterized by Reuters, the creation of this unit will be further postponed, so Denmark had to look for ways to buy equipment in replacement and "find a balance between helping Ukraine and continuing to strengthen the Danish defense," as Danish Defense Minister Jakob Ellemann-Jensen said in the statement following the donation of Caesars to Ukraine.
As we could see from the latest news, it looks like Denmark solved this problem by purchasing 18 ATMOS self-propelled artillery systems of Israeli manufacture howitzers instead of CAESARs.
Read more: ​Israel Sells Weapons to NATO Countries, but Doesn't Have Such Types Itself: What Is Special about Them
---
---