In a recent intelligence update, the Ministry of Defense of the United Kingdom reveals that at least six russian commanders of the upper ranks – entire military districts and higher – have been dismissed since the beginning of the campaign in Ukraine.
According to British intelligence, the commanders of Russia's Eastern and Western Military Districts have highly likely lost their commands: General-Colonel Aleksandr Chayko was dismissed as Commander of the Eastern Military District in May 2022.
Read more: Russians Try Live Bait When Hunt For Ukraine's Air Defense Systems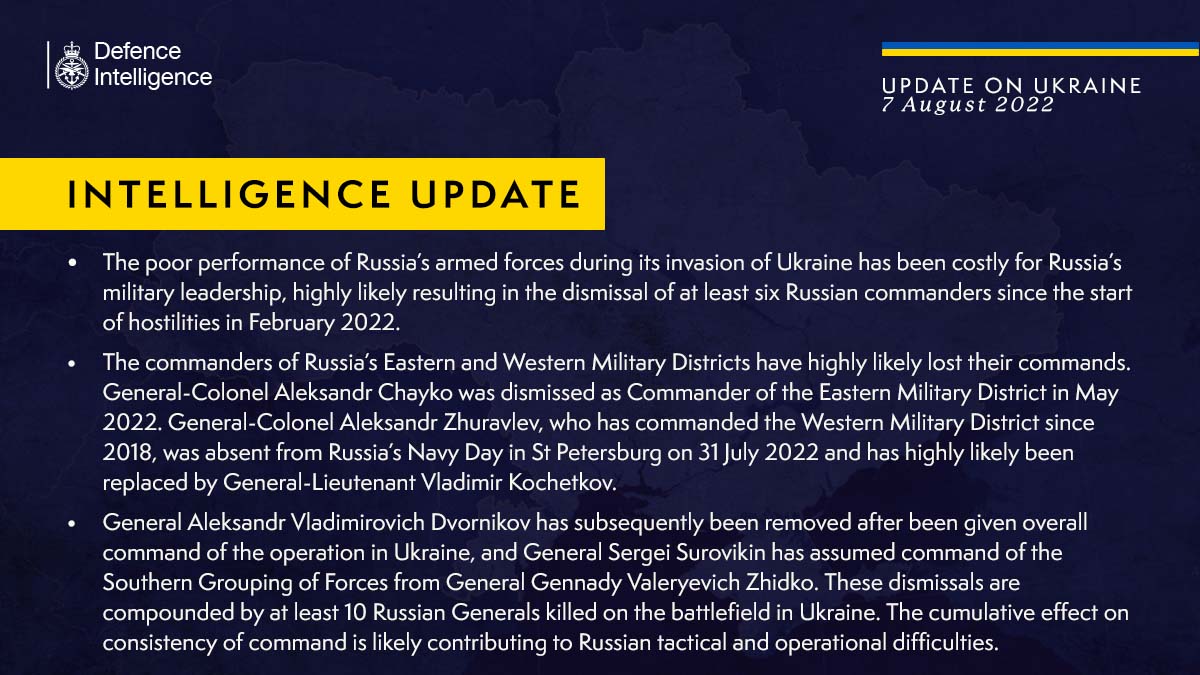 Defense Express's own sources said Aleksandr Chayko was downgraded to a combined armed forces commander in Syria instead.
Indiscriminate shelling of Kharkiv with cluster munitions likely did not help General-Colonel Aleksandr Zhuravlev, who has commanded the Western Military District since 2018, to gain favor with high-ups. He was absent from Russia's Navy Day in St Petersburg on 31 July 2022 and has highly likely been replaced by General-Lieutenant Vladimir Kochetkov.
Another possible reason is that he failed to involve Syrian militants in fighting in Ukraine.
Just as predicted by the White House secretary Jen Psaki, the appointment of as Ukraine war commander did not help in reaching strategic goals: General Aleksandr Vladimirovich Dvornikov has subsequently been removed after been given overall command of the operation in Ukraine.
General Gennady Valeryevich Zhidko was first dismissed as Head of the Main Military-Political Directorate russian armed forces and sent to command the Eastern Military District.
Ukrinform states that despite not being officially confirmed, Zhidko was in fact in charge of commanding the group of forces fighting in Donbas until his replacement on the post by Viktor Goremykin. As for the forces he operated, British intelligence states those have been handed over to General Sergei Surovikin who started his career with killing civilians.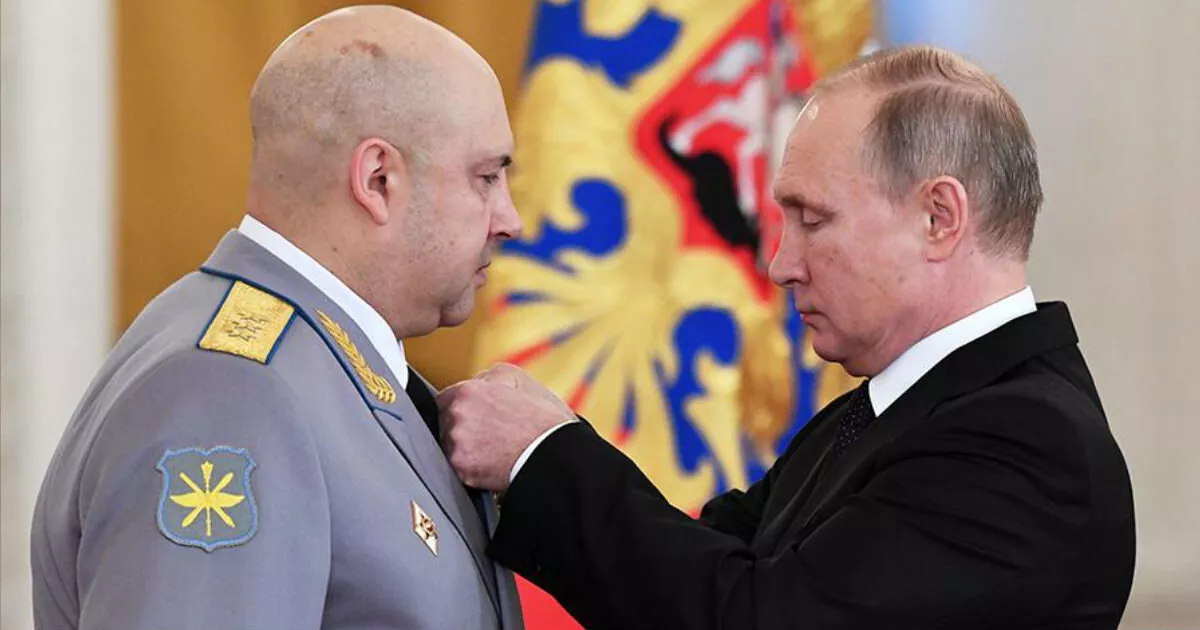 "These dismissals are compounded by at least 10 Russian Generals killed on the battlefield in Ukraine. The cumulative effect on consistency of command is likely contributing to Russian tactical and operational difficulties," says British intel.
Defense Express also is monitoring all the russian commanders eliminated in Ukraine and made a comprehensive list of them. Make sure to check it out.
Read more: Eliminated Russian Commanders and Generals in Ukraine List (Live Updates)
---
---