Missile attacks conducted by russia may be reformatted in view of the new targets that russia is currently actively exploring and the failure of the strategy to hit civilian missile infrastructure.
The main targets may be military facilities, defense enterprises, and logistics, as reported by the Deputy Chief of the Main Intelligence Directorate of the Ministry of Defense of Ukraine, Vadym Skibitsky, in an interview with RBK-Ukraine. According to him, the last russia's strikes, which were carried out on the night of March 17-18 and on the night of March 21-22, were directed at such objects as bases of fuel and lubricants, as well as the object in the city of Yavoriv in Lviv oblast.
Read more: The Difference Between Abrams M1A1 And M1A2 And How the US Accelerates the Tanks Supply to Ukraine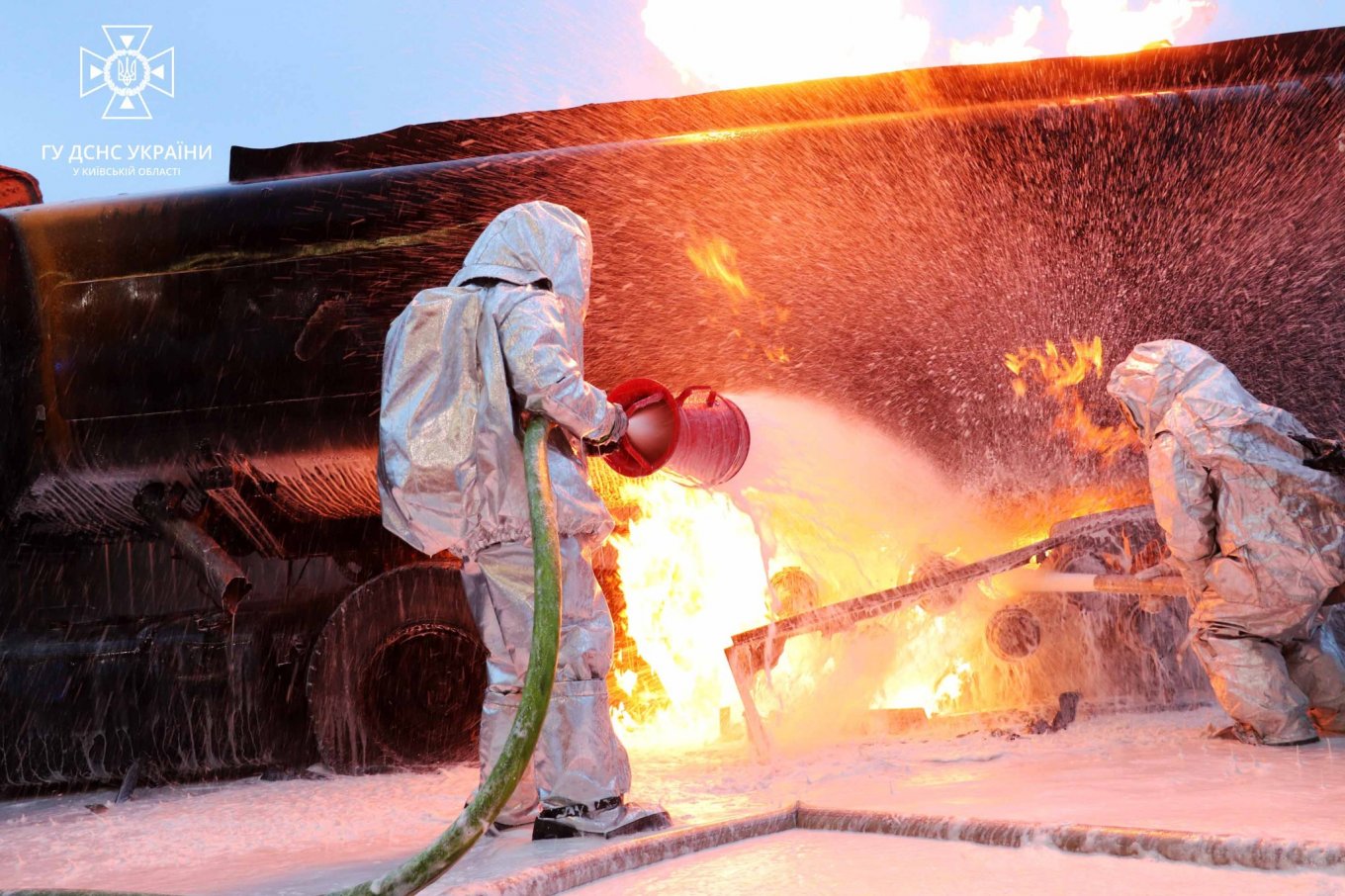 It does not mean that energy infrastructure facilities, as well as other facilities that are of high importance for the country's economy and its defense, are not under threat. These can be strikes on hydrotechnical structures, bridges across the Dnipro river, airfields, enterprise defense, etc. At a minimum, it is recorded that the enemy regularly carries out reconnaissance of these objects, including space ones.
Defense Express notes that switching the targets from critical infrastructure facilities was predictable. The expenditure of hundreds of missiles during methodical weekly attacks did not lead to its destruction during the most difficult winter period. Moreover, the lack of cruise missiles (up to 40 units of both Kh-101 and Kalibr cruise missiles per month) has led to a decrease in the frequency of strikes, an overall decrease in missiles in one volley.
In particular, the number of cruise missiles in the last attack, which took place on the night of March 9, was 59%, while 34 out of 48 cruise missiles were intercepted. At the same time, the share of other missiles is increasing, in particular the Kh-22 and the Kh-47 Kinzhal, six units of which were launched at once, choosing the transformer substations as targets for them.
In the end, russia continues terrorist attacks on the cities of Ukraine launching the S-300 and S-400 missiles. Today, March 22, most likely, the 300 mm Tornado-S MLRS hit a high-rise building in Zaporizhzhia.
It is worth taking into account that in addition to the overall quantity of missiles, the "bank" of targets also plays a role for russia. In this situation, it is many times easier for the enemy to fill it with civilian objects, or in general to just hit the cities, which is actively demonstrated.
Read more: Ukroboronprom will be Transformed into JSC Ukrainian Defense Industry - PM
---
---