State Enterprise "Specialized Export/Import Trade Firm Progress" was the first in Ukraine to be officially certified as exporter/importer of goods and services.
Since its establishment in 1990, Progress has arranged export deliveries of military and special equipment to more than 50 countries in Europe, the Middle East, Hispanic America and Africa. The deliveries included not only off-the-shelf military products like main battle tanks, armored personnel carriers, maritime vessels, communication systems etc, but, also, advanced technology, know-how andR&D services relating to future-generation armament systems.
Read more: Closing air coverage gaps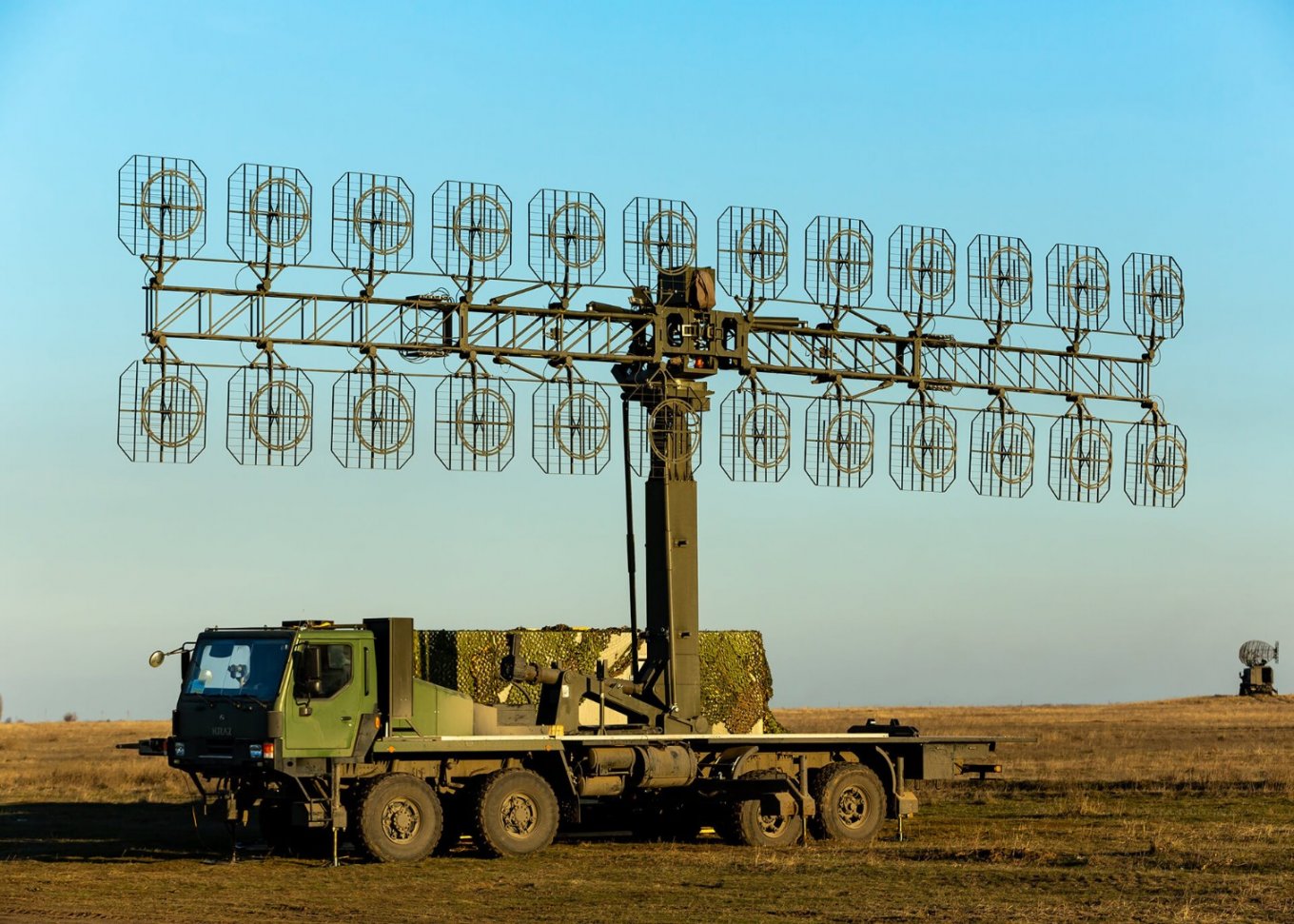 Progress is currently focusing its business on own entrepreneurial projects. The company is a full-fledged affiliate of the Ukroboronprom Concern, a State-owned defense industries group that incorporates over 100 armaments manufacturing companies in Ukraine. Progress is committed to translating its experience and investing revenues obtained from export sales into industrial partnerships for development of future-generation armament systems for marketing in-country and abroad. We are pleased to offer mutually advantageous cooperation in export marketing and import procurement of defense/special-purpose equipment and defense MRO services.
Here we offer to your attention short descriptions of the Company's areas of focus:
Export marketing and import procurement of defense/special-purpose products and services: armaments, munitions, military and special-mission equipment; replacement parts, explosives, and other products suitable for design, development or production of defense/special-purpose equipment.
We have been involved in the export domain since 1990. Thus we are currently executing a contract to deliver anti-tank guided (ATG) missiles and launchers to Saudi Arabia.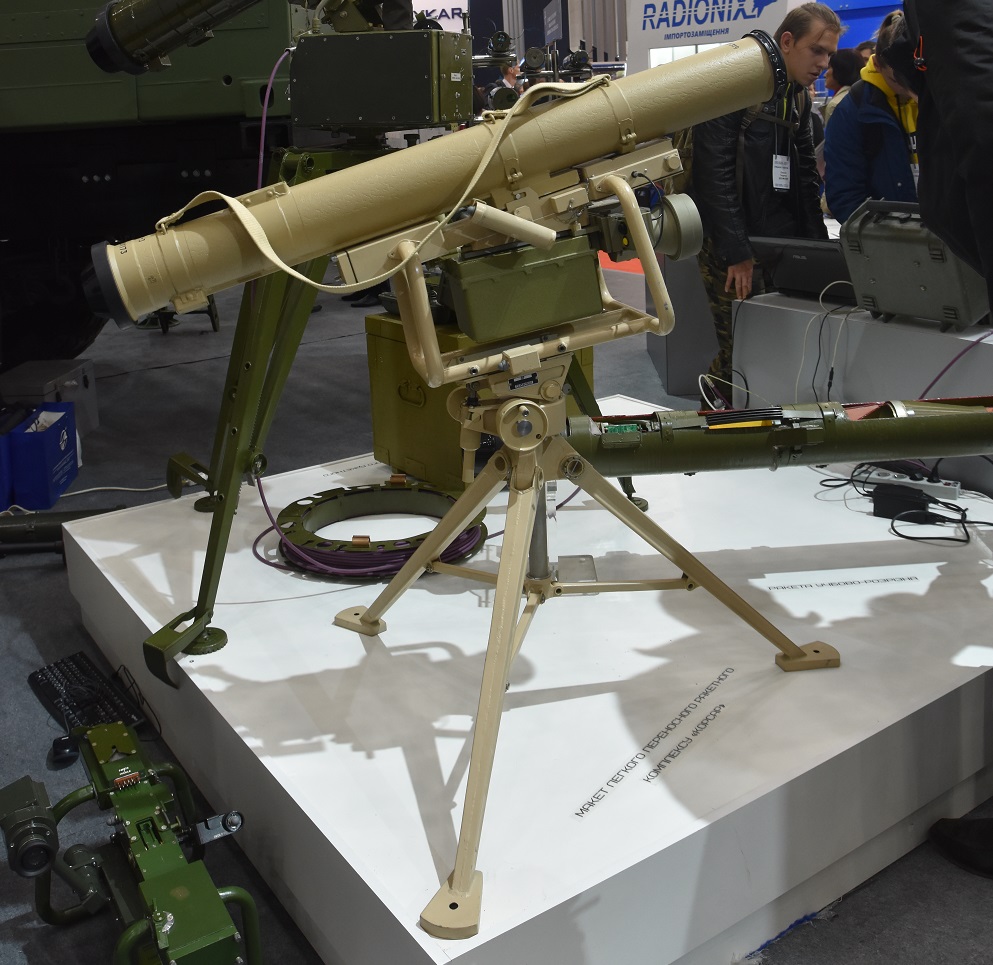 In May 2019, we shipped 40 launchers with 'Skif' ATG missiles and 100 man-portable launchers with 'Corsair' ATG missiles equipped with thermal-imaging sensors. The 130-mm caliber Skif and 107mm caliber Corsair are the most advanced and capable ATGM systems ever developed in Ukraine thus far. The Skif, for instance, can be launched and guided from defilade or shelters on land. The Corsair, being of low mass and compact size, features semi-automatic laser-beam guidance along with a strong counter-jamming capability.
Export marketing of new know-how, technology, blueprints and other sci-tech products for defense and civilian applications.
We follow trends and aid our partners in Ukraine with design development and production of innovative technologies and promoting them for marketing. Thus, we partnered with Microin, Kharkiv, to develop and produce a set of innovative, magnetic surgical instruments. With the help of these instruments, military surgeons can swiftly and easily remove ferromagnetic fragments of mines, grenades, shells and bullets, and it takes five-fold less time to remove a foreign body with this new instrument than with a conventional one. The proportion between the number of foreign bodies removed from and retained in the wound is 30 per cent to 70 percent with conventional instruments, and reverses to 70 percent and 30 percent with magnetic instruments. These instruments help surgeries become less invasive as they involve much smaller incisions, in full conformity to the minimally invasive surgery concept that means less operative trauma, other complications and adverse effects than a traditional open surgery. The use of these instruments have additional benefits in terms of sooner wound healing, shorter hospital stay, and a faster recovery time, allowing soldiers to quickly return to service.
MRO of armored military vehicles: battle tanks, armored personnel carriers, other vehicles on wheeled or tracked platforms, as well as their related engines and subsystems. We carry out overhaul/upgrading of BTR-3/4 APCs; comprehensive, heavy upgrading and overhaul of the T-72 tank and its family members etc.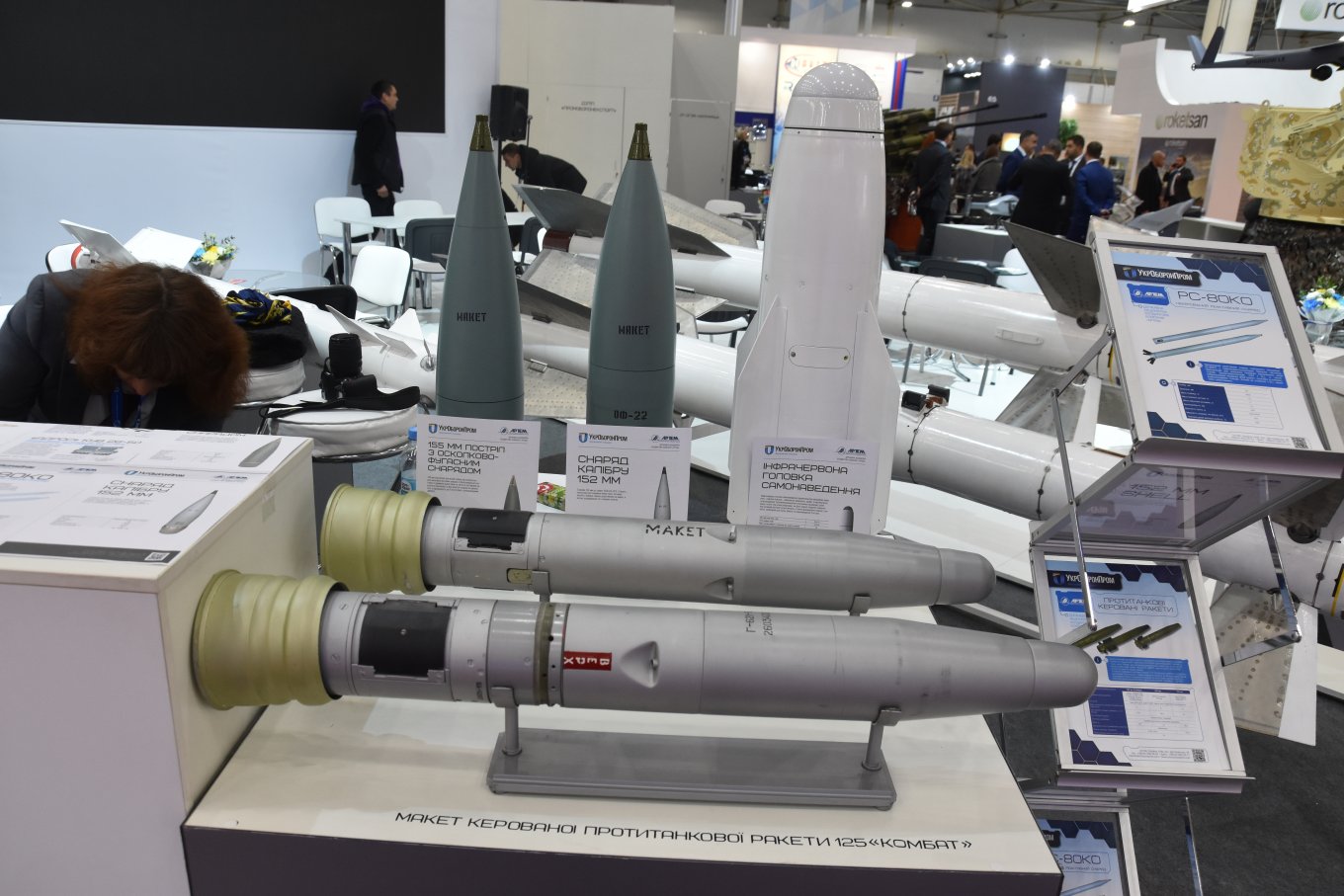 MRO of aircraft and related systems: airplanes, helicopters, propulsion systems, components and subassemblies as well as flight mission simulators etc. We are working successfully in this field with different customer countries. Thus we provide MRO and technical support for the legacy fleets of MiG-29 and Su-22 fighter jets operational with Poland's air force, under a long-term contract signed in 2005. We also partner in development of trainer aircraft, monitor the progress of R&D projects, and develop technical programs for aircraft industries.
Repair and upgrading/redesign of small arms and artillery systems along with related optical and electro-optical devices. In the small arms domain, we, among other things, sell and provide follow-on support for the marksman/sniper rifles UBR-008 and UAR-10 produced by [Ukrainian company] 'Zbroyar'.
The UBR-008 is distinguishable by its bolt carrier group where each and all components are manufactured with a precision not exceeding 0.0076 mm. The breach casing, made from thermally processed stainless steel, is designed such as to facilitate rigidness.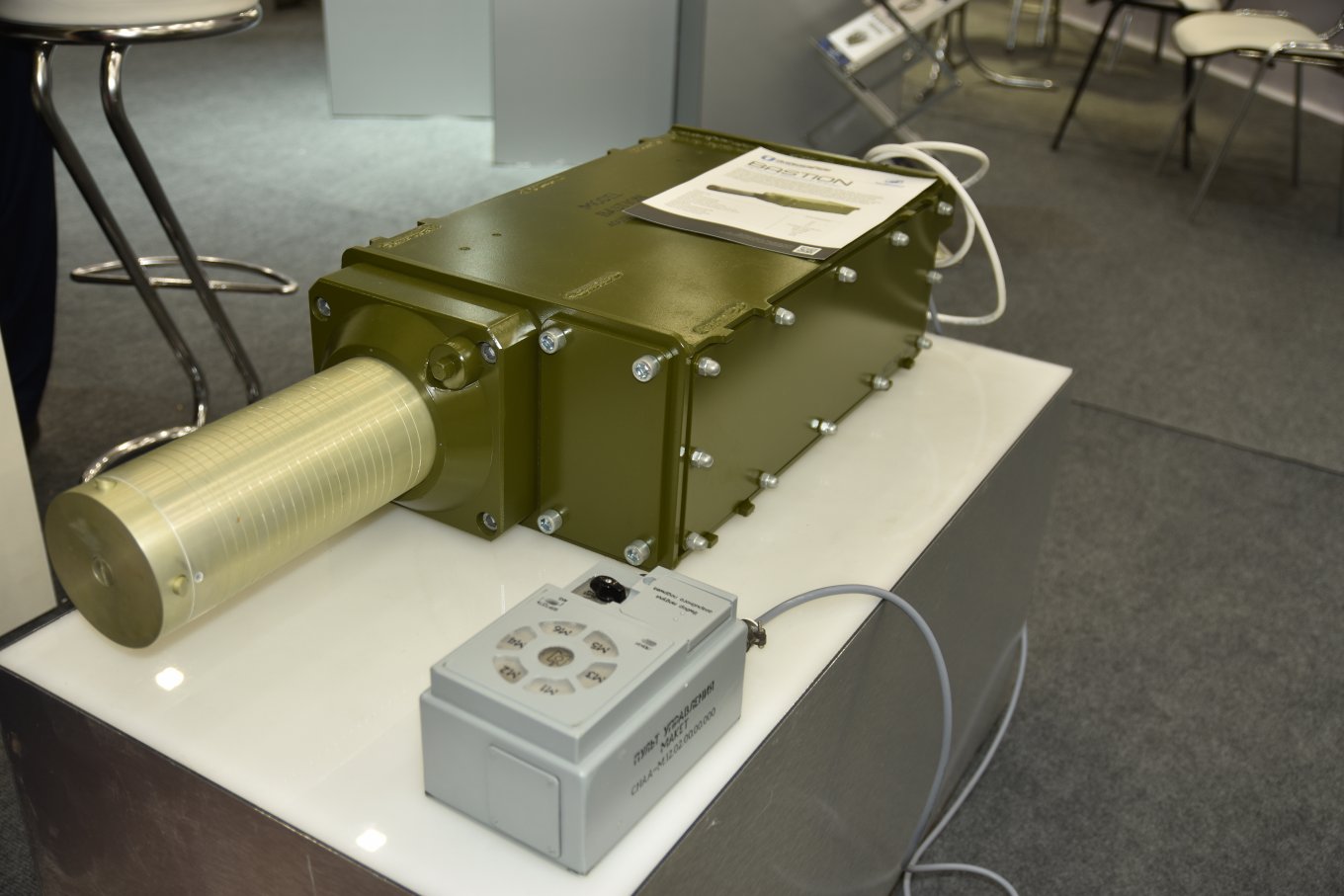 The sniper rifle UAR-10 has its cocking handle permanently attached to the bolt carrier to allow a stuck bullet to be easily removed or rammed down by hand. The stainless steel barrel has a chrome-plated inside for durability, giving a guaranteed barrel life of 7,000 rounds. Simple and convenient in design, the weapon can be disassembled into two parts for storage and transportation. The barrel is cantilever to facilitate more stable firing.
For manufacturing its rifle products, Zbroyar relies on components sourced from domestic manufacturers, excepting the barrels, which are bought semi-finished from top leading manufacturers in U.S. and Western Europe.
Shipbuilding sector: design, development and construction of warships and commercial vessels; MRO and upgrading of shipborne systems, related subsystems, as well as sonobuoy systems and integrated sonar suites.
Our company shares with Ukrainian centers of excellence in shipbuilding a great experience in design and construction of vessels of different displacement capacity and for different uses. The products range that we offer our clients includes coast guard ships, patrol boats, and assault craft among others, which all are suitable also for roles such as guarding and patrolling of sea borders and poaching interdiction/deterrence. Ship repair and maintenance industry in Ukraine has the capabilities to overhaul and refurbish some of Soviet-built naval ships, as well as modern ships built in Ukraine.
MRO and upgrading of radar systems, air defense and communication systems: radar equipment, air defense systems and equipment, electric assemblies, and technical support equipment. We partnered with the Ukrainian Academy of Sciences' Institute of Radio Astronomy to develop the Radar System Kh-1M 'Oko' and the integrated radar suites designated 'Taira' and 'Kharza'.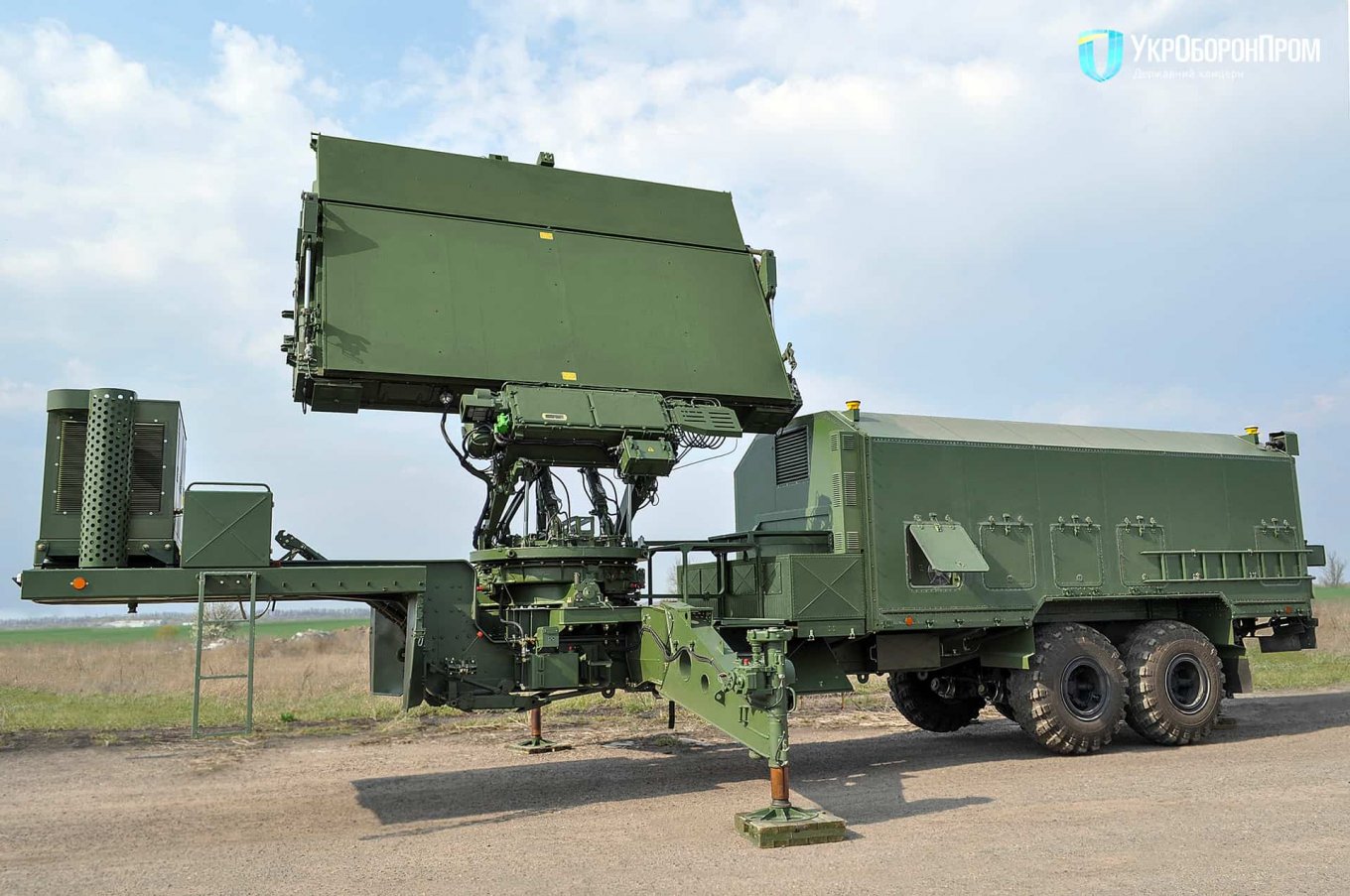 The Kh-1M has performed well while operationally deployed in the Donbas conflict area, and proved itself in capability demonstrations held in foreign countries. Thus, in a series of demonstration trials held in a Baltic Sea country, the Kh-1M outperformed the other five rivals bidding for a potential contract from that country's defense department. The Ukrainian system was able to pick up all threats that might potentially damage its protected object, which included a dozen UAVs of various sizes, as well as human beings and vehicles moving within its assigned perimeter.
The radar systems and integrated solutions that we offer are designed for a broad range of missions, from the neutralization of low-RCS surveillance drones and UCAVs; through to the search and detection of slow moving ground targets; down to the range and azimuth location of targets, and measurement of RCS, radial velocity and Doppler spectrum width. They are all designed with capabilities for automated target detection, classification and tracking with EO sensors; providing situational awareness updates to electronic maps; alerting operators about moving targets detected; and library search by time period, class of target or operator's comment.
Filling, refinement and disposal of munitions: recycling, recovery and reuse of munition and missile components; life extension of artillery and MLR munitions; refilling of munitions of various types.
Miscellaneous services: We arrange for training of foreign-country military personnel at military colleges in Ukraine, and provide training programs to be conducted in a customer's home country. We do design of specialized facilities for production of chemical mixtures, industrial explosives, and munitions; investigate explosives, chemical materials, and pyrotechnic mixtures for physical and chemical properties; demilitarize armored military vehicles for museum display.
We invite potential partners to dialogue on future opportunities and collaboration.

Read more: "Fury" and "Thunder" drones – made in Ukraine
---
---