Ukraine ranked third in the list of world importers of weapons in 2022 - this information was released by the Stockholm International Peace Research Institute (SIPRI) as part of an analysis of world imports of weapons and military equipment.
According to SIPRI, in 2022 the top three importers are as follows: Qatar, India and Ukraine. In general, in 2018-2022, Ukraine took 14th place in the list of importers with an indicator of 2% of the world's arms imports for five years.
Read more: ​Shells Cannot Keep Up With Guns: Ukraine Asks For 250,000 Rounds a Month to Gain Success on the Battlefield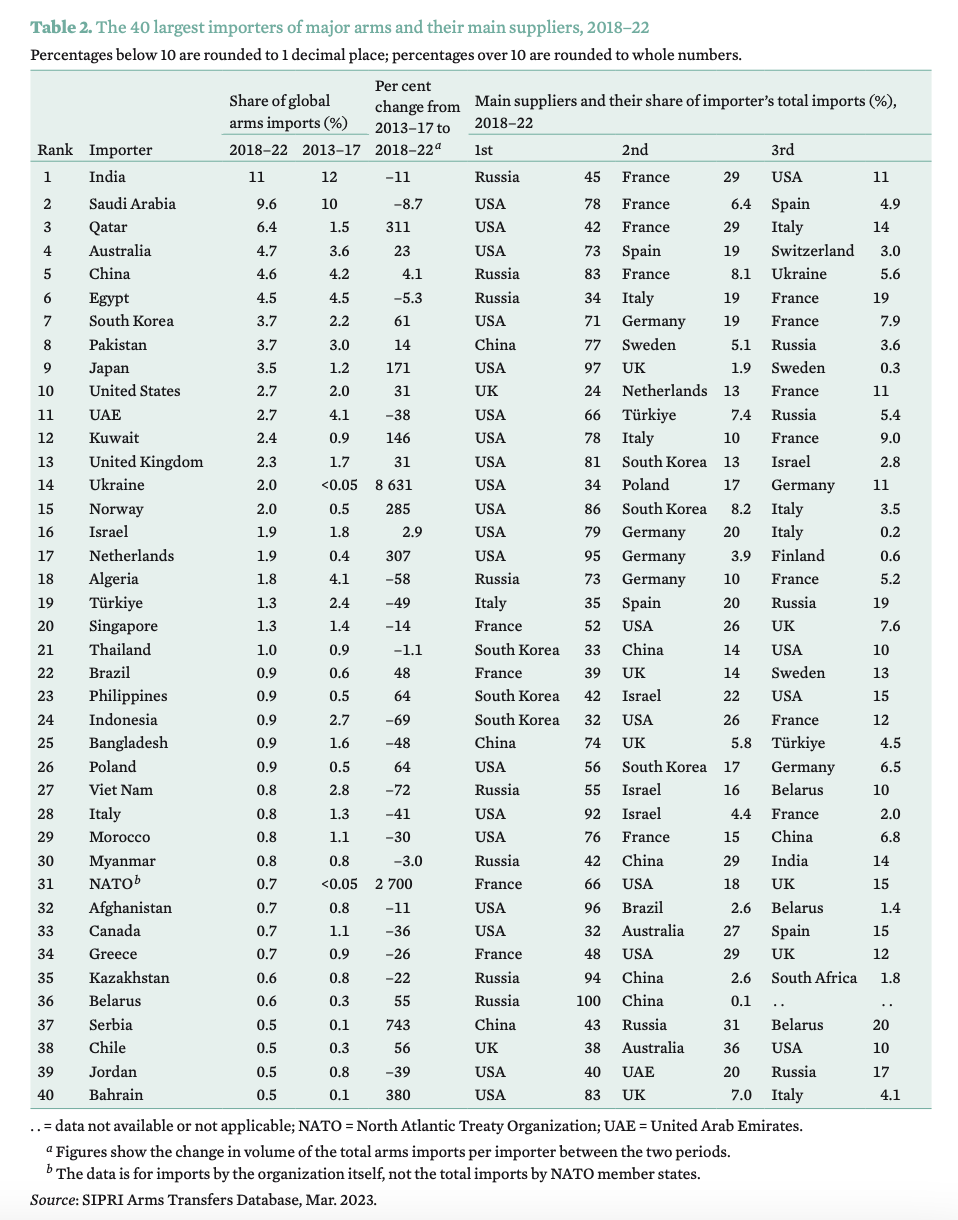 As SIPRI notes, this is explained by the fact that although Ukraine previously imported quite a few weapons, as a result of defense assistance from the US and other allies, Ukraine rose to the third place in the list of importers. According to SIPRI, the top five arms exporters to Ukraine are as follows: the USA (35% of total imports), Poland (17%), Germany (11%), Great Britain (10%) and the Czech Republic (4.4%).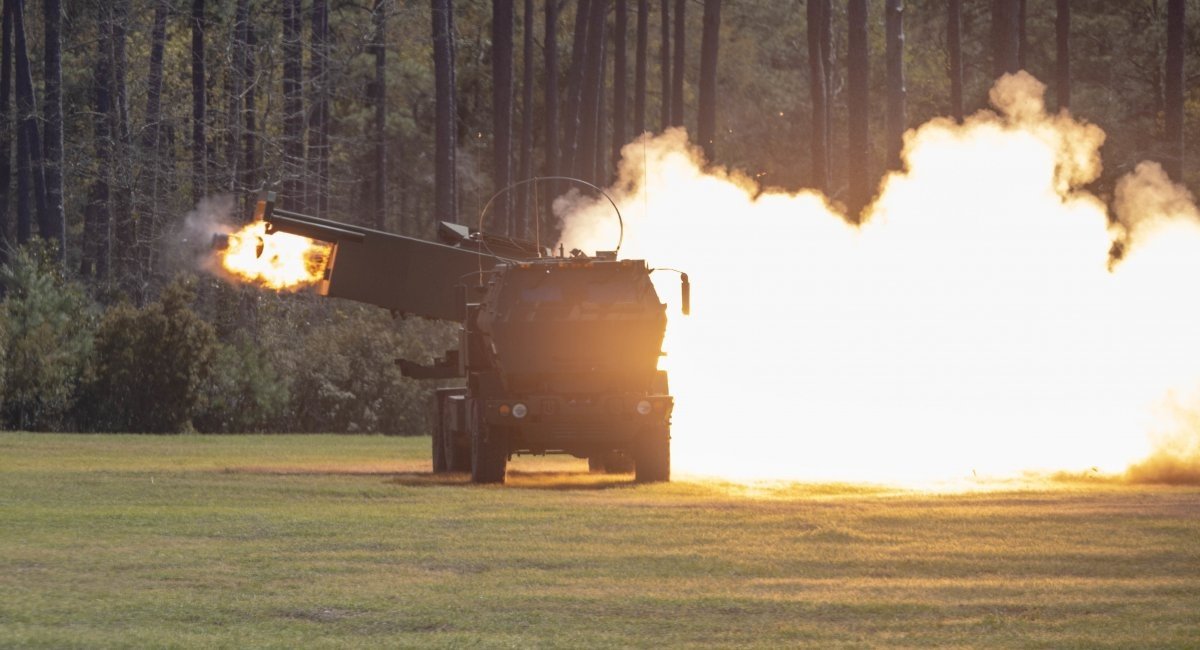 In general, the following is noted - despite the fact that, in general, the global level of international arms supplies decreased by 5.1% (by 40% in Africa, by 21% in North and South America, by 7.5% in Asia and Oceania, and by another 8.8% in the Middle East), in Europe, on the contrary, this indicator increased by 47% in the period from 2013-2017 to 2018-2022, which is logically explained by the deterioration of the security situation in the region.
As for the list of the largest arms exporters, the situation here is as follows: the USA retains the first place and strengthens its position, increasing exports from 33% in 2013-2017 to 40% in 2018-2022. In second place is the russian federation, which is gradually losing ground and has already went down from 22% to 16%, while France is catching up with the russians, which, on the contrary, has strengthened its position - from 7.1% to 11%.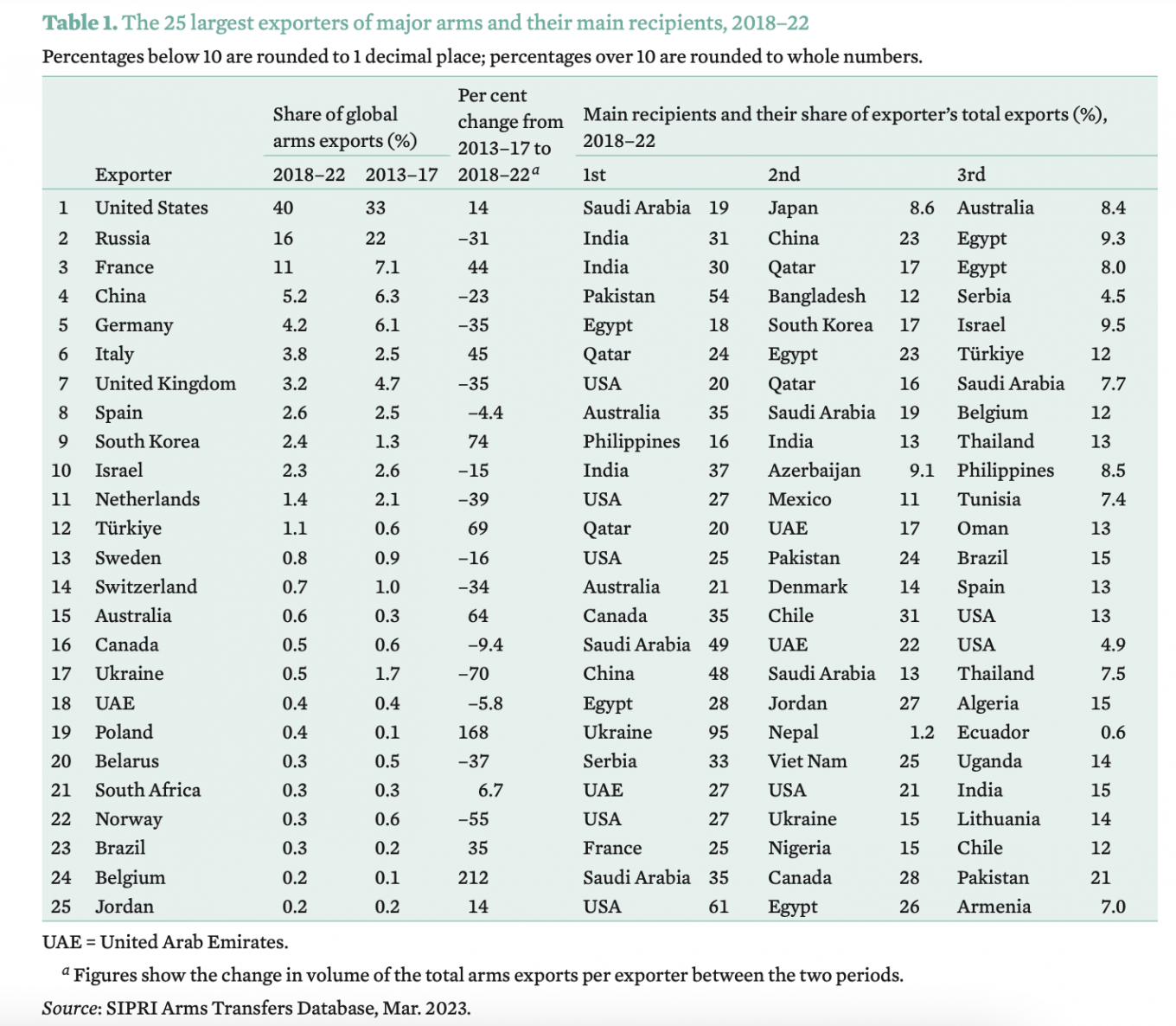 In total, in ten countries, in addition to the USA, France and the Russian Federation, there are also China, Germany, Italy, Great Britain, Spain, South Korea and Israel. Ukraine also remains in the TOP-25 exporters, but its share has decreased from 1.7% to 0.5% compared to 2013-2017.
As Defense Express reported, The European Commission Boosted the Ammunition Production, Ukraine would Get a Delivery Worth 1 Billion Euro.
Read more: ​Ukraine May Get Rheinmetall Armor Plant And New Lynx 120 Combat Vehicle On Top - a Hybrid of Leopard 2 and Lynx IFV
---
---