The russian federation has developed a kit that converts even 250-kg high-explosive bombs into gliders with corrected flight, as local media reported with reference to their own sources. And this happened against the background of extremely active use of the so-called UMPK kits for the FAB-500M62, which russians drop 20 units per day.
At the same time, a few days ago, a voluminous article was published in one russian periodical, where they made a detailed review of the UMPK (installed gliders) for 500-kg bombs and a number of shortcomings were named, one of them was the use of such kits on the FAB-500M62. It was noted that the weight of this bomb with the kit exceeds the permissible parameters of the beam holders, and it was proposed to use UMPK for 250-kg high-explosive aerial bombs instead.
Read more: Iran Keeps "Supplying" Ukraine With Weaponry, Now These Are Shells Manufactured In 2023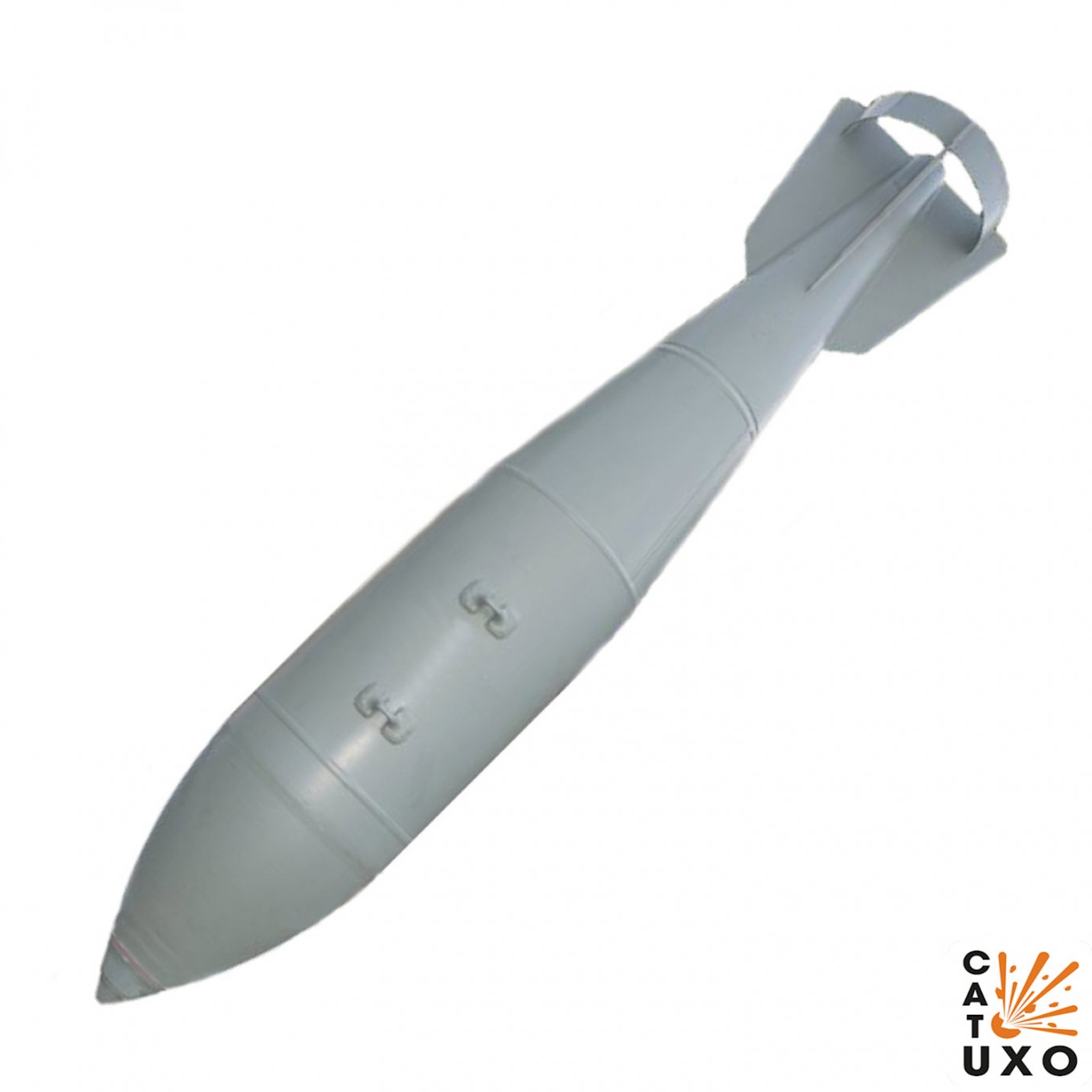 The construction decisions were also actively criticized. The idea of equipping FAB-250 kits was being put forward, arguing that this would increase the number of targets that can be hit in one sortie.
Defense Express notes that "according to the passport" one Su-34 can lift either up to 16 conventional FAB-500 or up to 22 conventional FAB-250 at maximum load.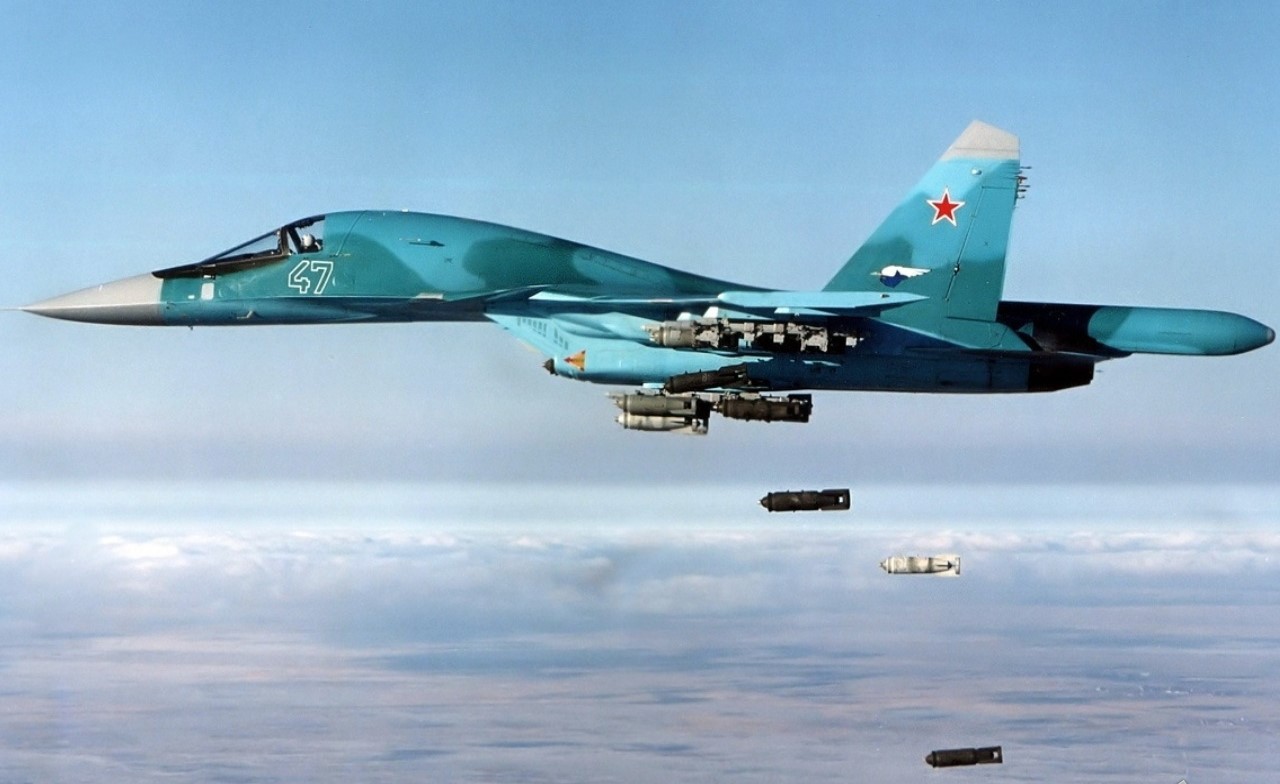 Together with the publication of such information about the new development, it is possible to make an assumption that a new kit has been created by another competing organization with the appropriate resources.
Apart from information about the new development, its specifications were also named. In particular, it is indicated that it will be equipped with an inertial guidance system, most likely in addition to the satellite one. As well as the drop range parameters of 80 km at a carrier speed of 800-900 km/h, without specifying the altitude, which should be about 10-12 km for these parameters. It is noted that its carriers are the Su-34, at the same time, obviously, its carriers may be other tactical aircraft in the future.
Below is the original publication, because if this is true, the issue of obtaining means that can drive enemy tactical aviation away from the boundaries of the use of such glide bombs is more than critical.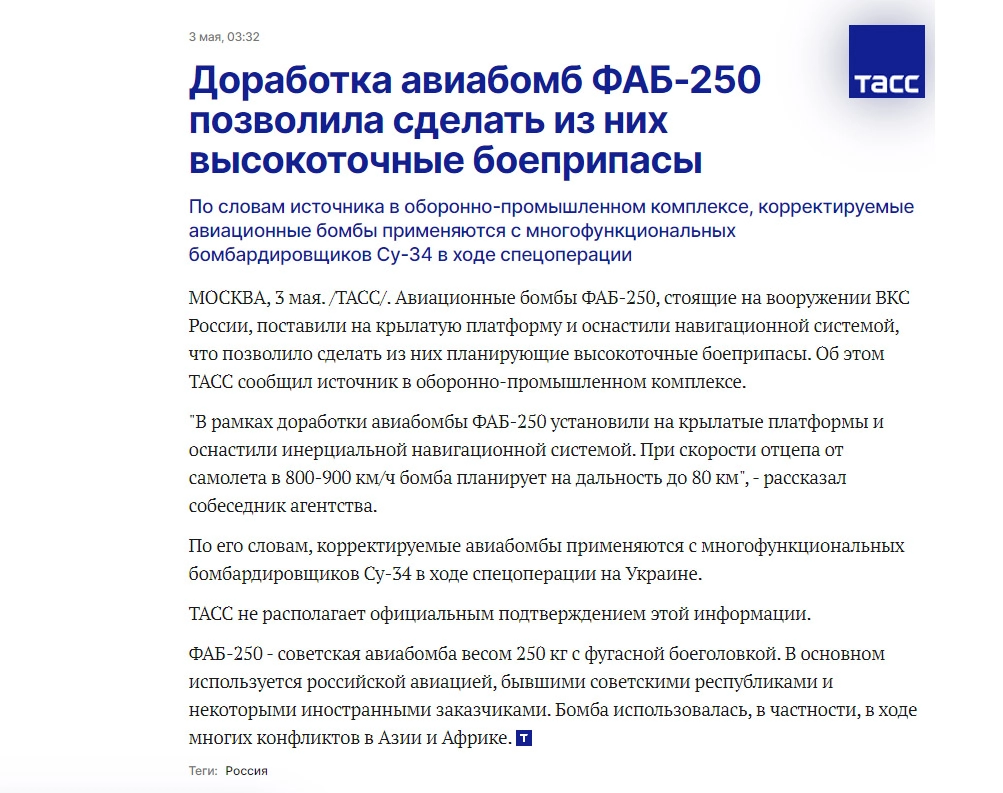 Read more: One of Potential F-18 Donors Refused to Hand Them Over to Ukraine Due to russia Being Nearby
---
---