The projectiles can be seen in a photo published by the General Staff of the Armed Forces of Ukraine on Facebook on Saturday, March 25. It shows how the Ukrainian military loads the rocket launcher system with them.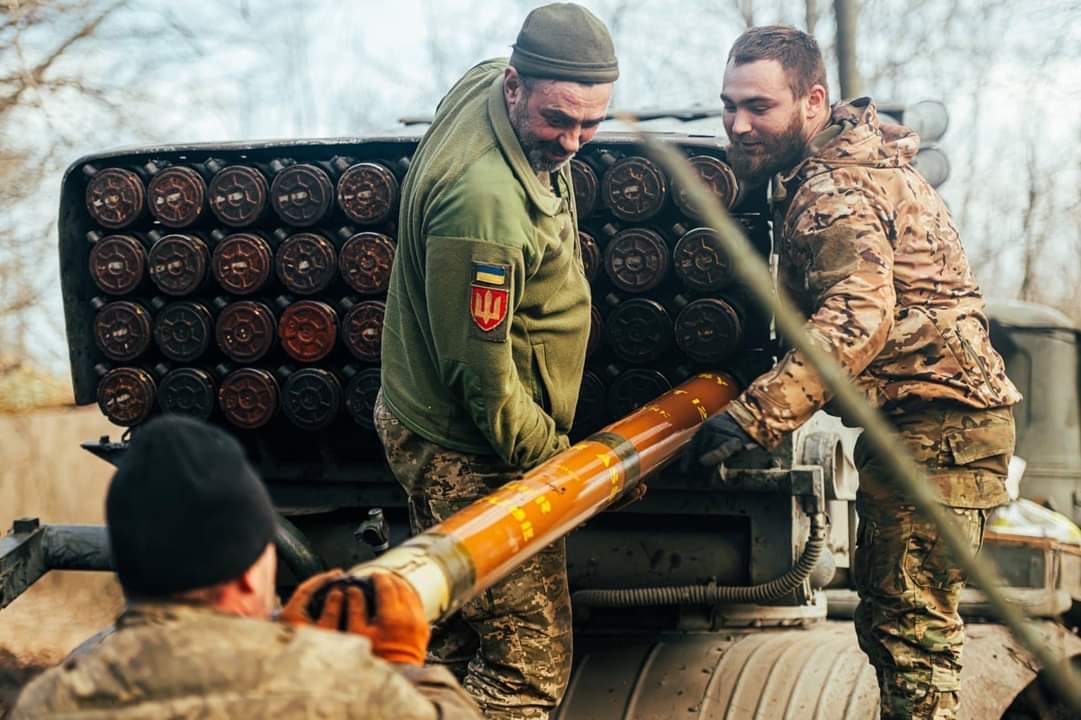 Ukraine Weapons Tracker independent monitor identified the rockets as 122mm Yarmuk HE-Frag made by Pakistani Ordnance Factories (POF).
Read more: Germany Simultaneously Expands Ammunition Production In Two Eastern NATO Countries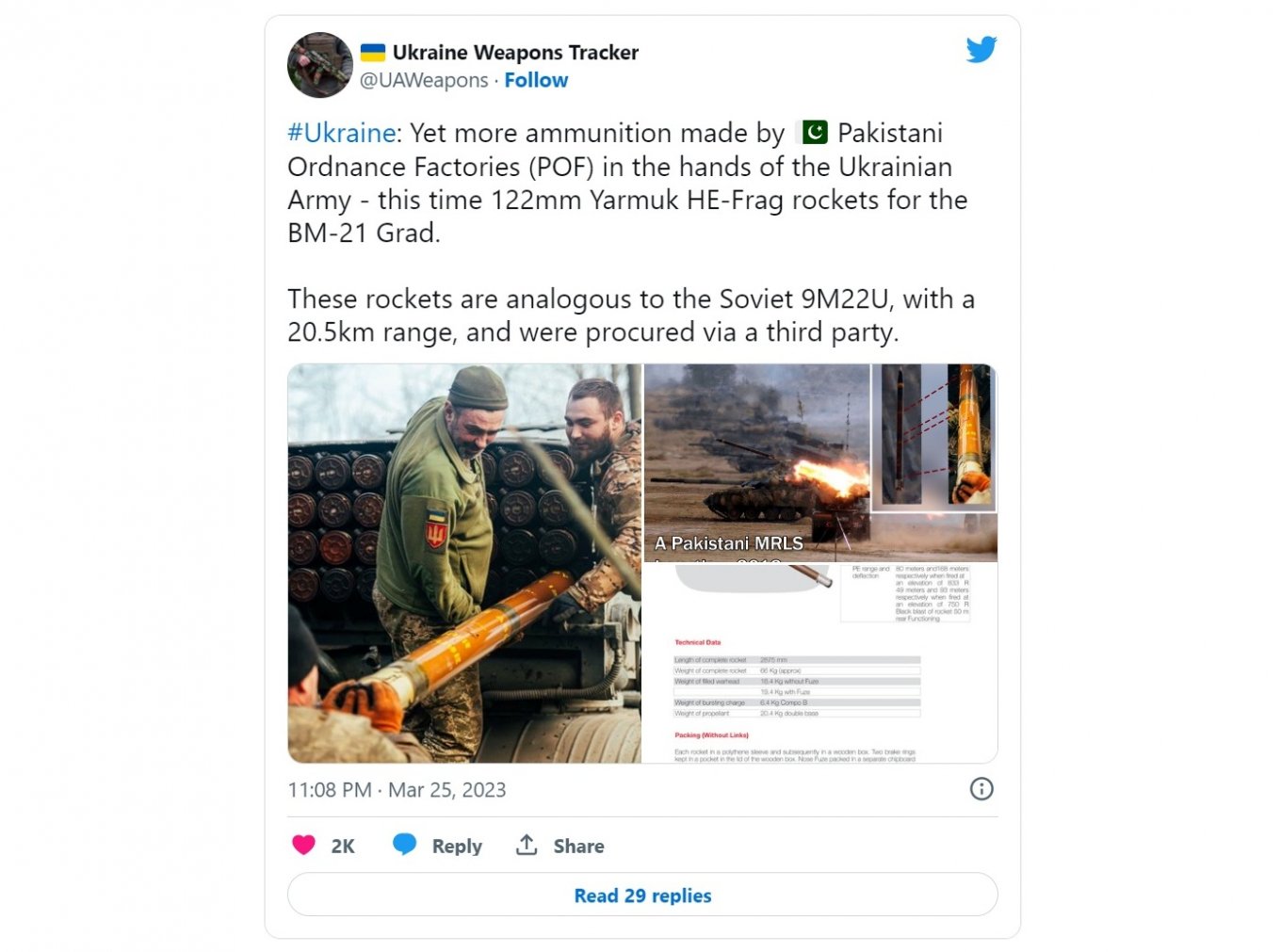 These rockets are analogous to the Soviet 9M22U rockets, with a 20.5km range. As Ukraine Weapons Tracker estimates, the rockets were procured via a third party.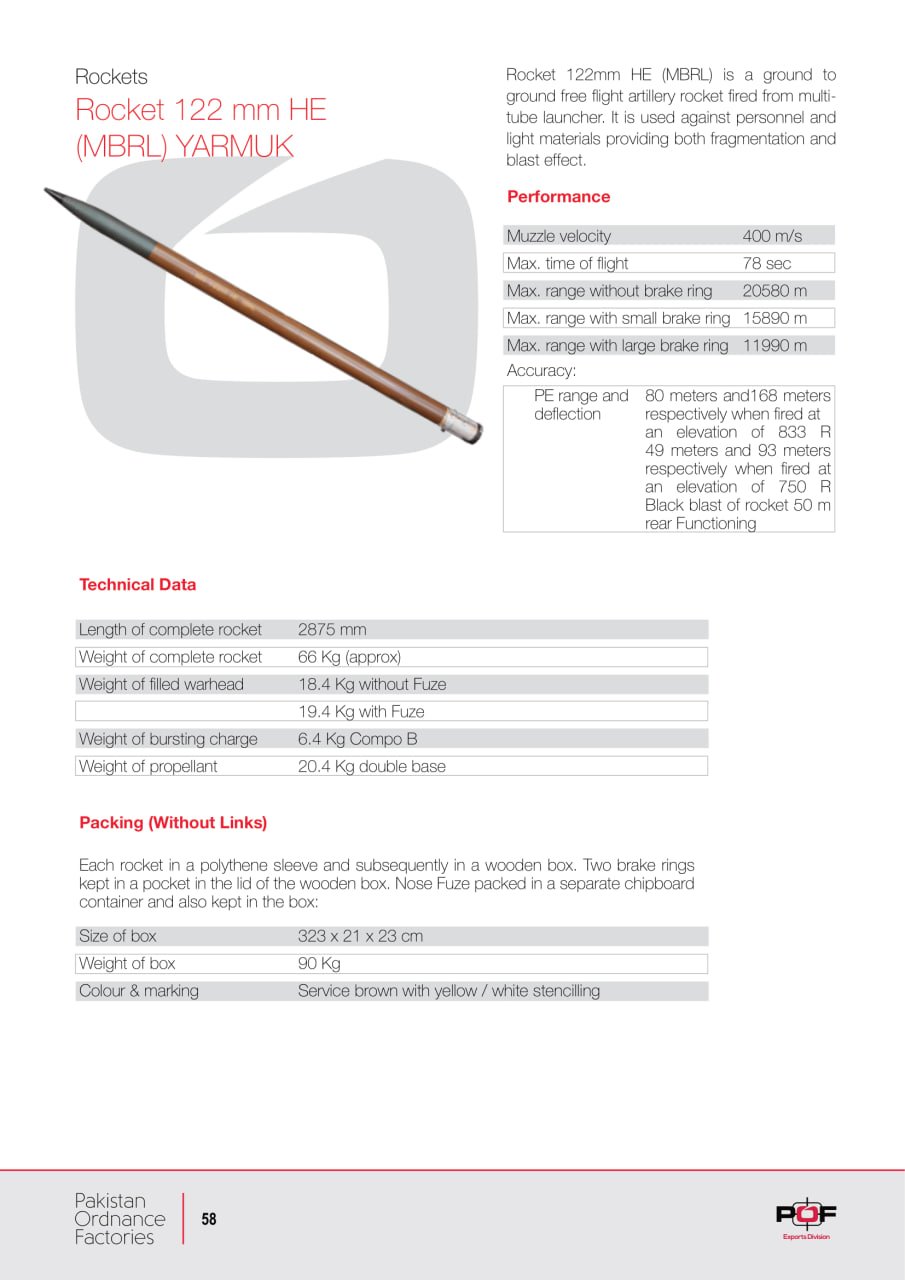 As Defense Express reported earlier, Pakistan had sent a batch of more than 10,000 rockets for the BM-21 Grad MLRS from the port of Karachi, which should be delivered to Ukraine via the German port of Emden.
Overall, this is not the first time that Pakistan supplies Ukraine with weapons through third countries: in January 2023, Pakistan planned to send 159 containers with ammunition to Ukraine, including 155-mm artillery shells. At the same time, Ukraine instead promised to help Pakistan with the modernization of its Mi-17 helicopters.
Ukrainian military also received Pakistani 122-mm rounds early autumn, 2022 due to Great Britain. That time the UK provided transportation, creating an air bridge between Pakistan and Romania.
Read more: What Happened to The T-80UD Tanks That Pakistan Is Supposed to Hand Over to Ukraine
---
---