The Ukraine Weapons Tracker Twitter profile published a video of a kind of "Frankenstein" created by militants in the temporarily occupied territory of the Luhansk region. The separatists installed a turret from the BMP-1 IFV on the chassis of the MT-LB tractor, and that's how they got an "artisan" combat vehicle, the armament of which is a 73 mm cannon and a paired 7.62 mm machine gun.
In the comments to this post, other users of social networks added photos that indicate that it is a fairly common practice among russians to "sculpt" turrets from the BMP-1 on the MT-LB chassis.
From this we can draw two conclusions:
The first is that the Russians have run out of "regular" infantry fighting vehicles, such as the BMP-1 or BMP-2 to replenish the losses in units of the "1st and 2nd Army Corps", so they have to "stamp such Frankensteins".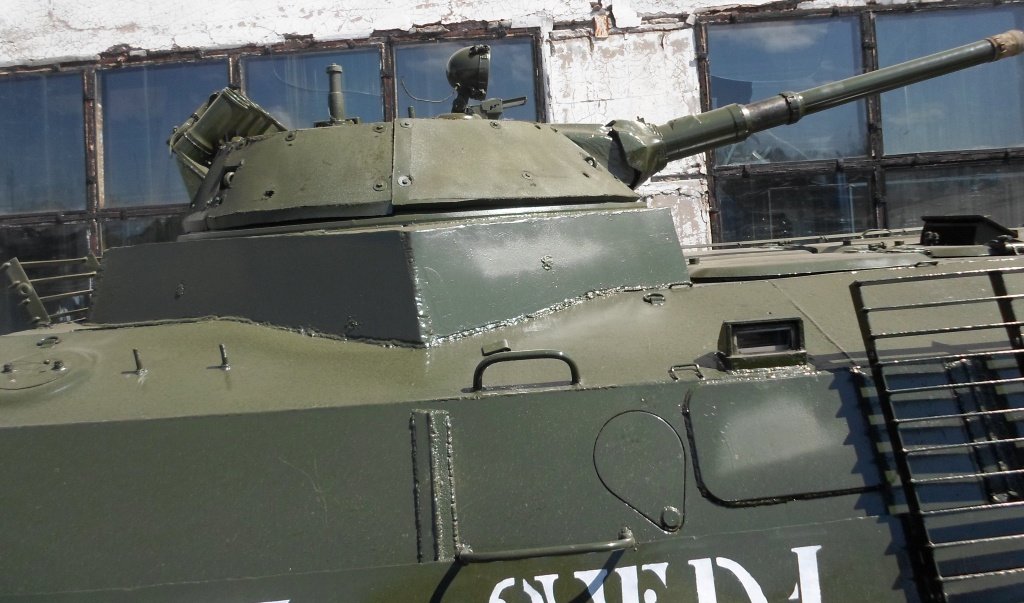 The second is that the Rashists have a new "sport" - collecting turrets from their own infantry fighting vehicles that were previously disposed of by the Ukrainian military. Otherwise, it is impossible to explain where the separatists collected so many turrets from BMP-1 "in marketable quantities".
As Defense Express reported, American HIMARSs Eliminate Russian Army Ammunition Depots at Breakneck Speed.
Read more: ​Ukraine's Defense Forces Use Anti-Personnel Fragmentation Guided Missiles Eliminate russian Military Personal (Video)
---
---