The russian occupation army is actively building new defense lines both near the front and far behind it: one of the mandatory attributes of such lines are the so-called "Wagner pyramids" or "dragon's teeth", which are basically concrete pyramids-fortifications similar to those from the Second World War. They were spotted both on russia's territory in Belgorod oblast and in the temporarily occupied Crimea. At the same time, MotolkoHelp published a large-scale investigation about Belarusian scale of help to the russian federation to create these pyramids.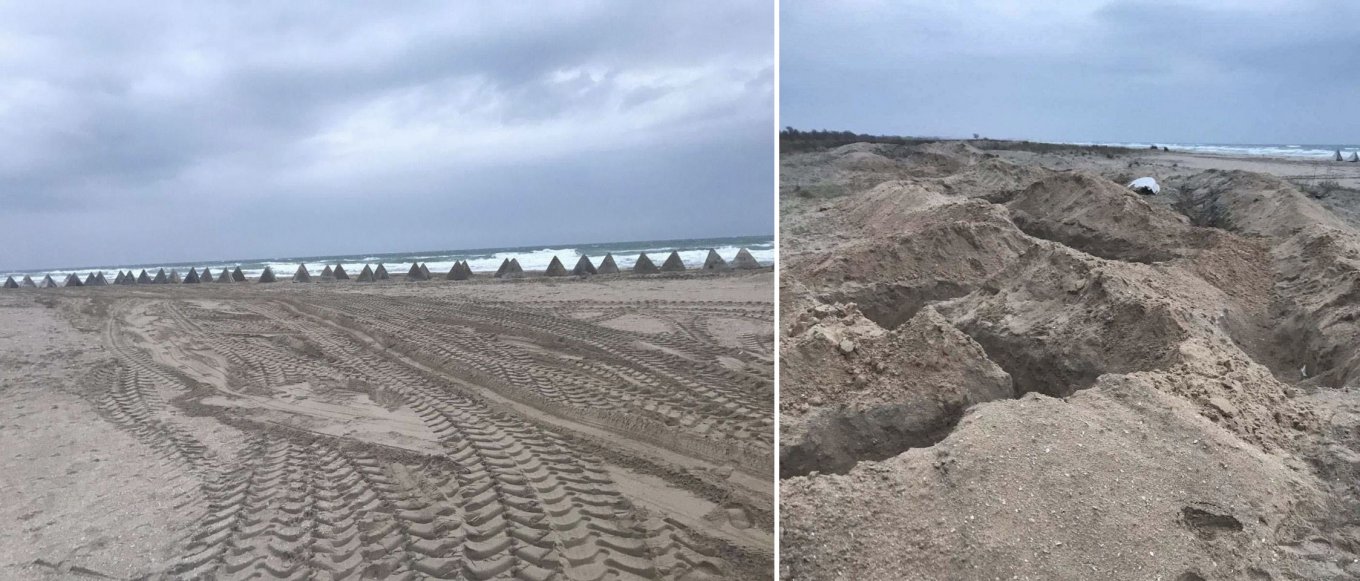 As noted, Belarus takes an active part in the supply of "dragon's teeth" to Russia: in November-December 2022, a number of Belarusian enterprises manufactured these pyramids and sent them together to the russian federation.
Read more: Russia's T-80BVM Tanks Are Equipped With the Night Sights Supposed For the T-62M
According to the article, "Wagner's pyramids are manufactured at at least six enterprises: OJSC Gomelzhelezobeton; OJSC GomelGraal; OJSC Chaussky Zavod ZhBY; SZHB No. 3, Vitebsk OJSC Krychevcementnoschifer; OJSC Lotos; Khoynyksky Plant ZBY, which is a Branch of OJSC Mozyr house-building plant.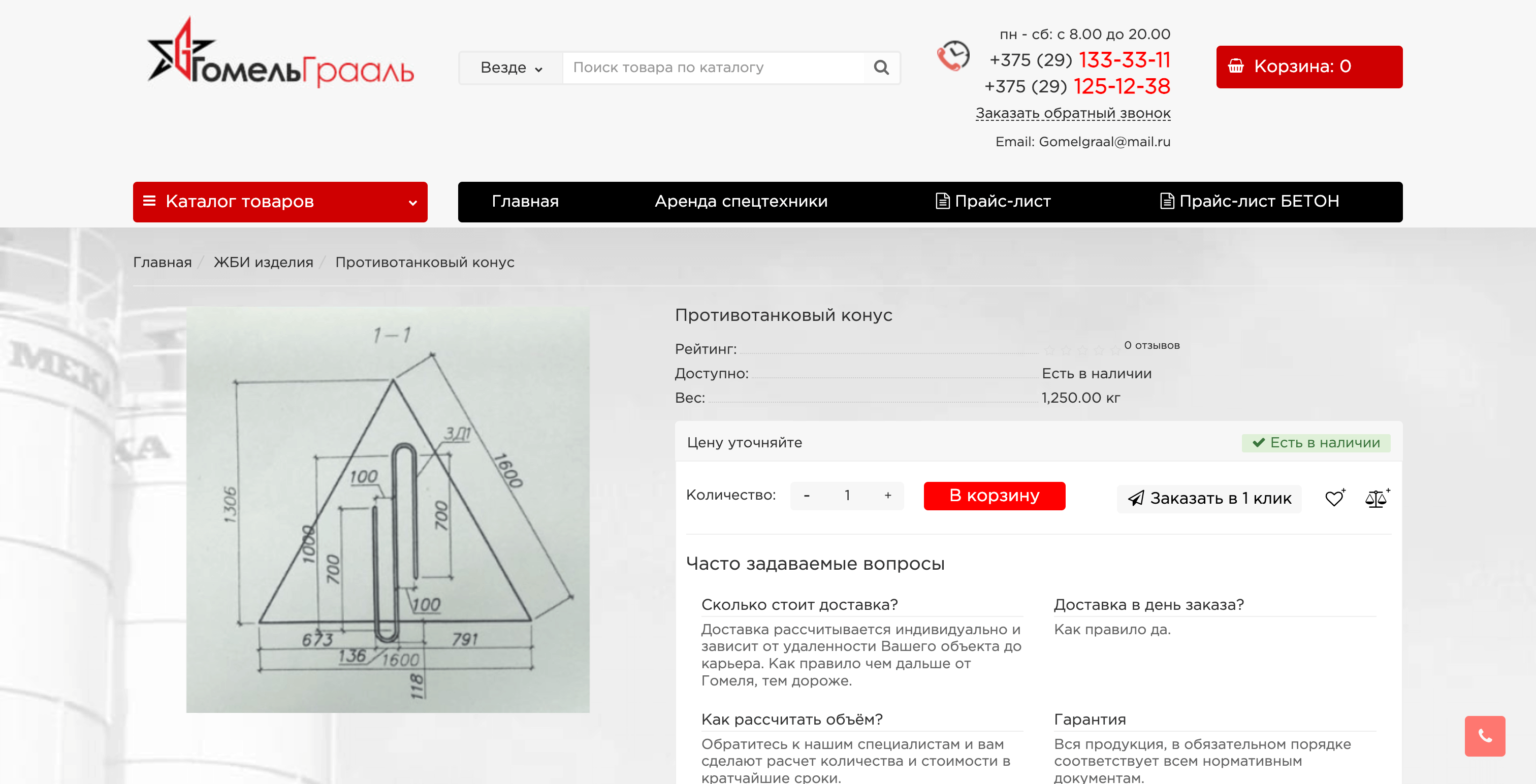 These enterprises usually do not "advertise" that they create these concrete fortifications. Except for one thing: you can find a kind of "anti-tank cone" on the website of OJSC GomelGraal.
What we know is that Belarusian enterprises received orders for the production of about 20,000-30,000 units of such fortifications, in particular, GomelGraal manufactures up to 100 units per day or up to 3,000 per month.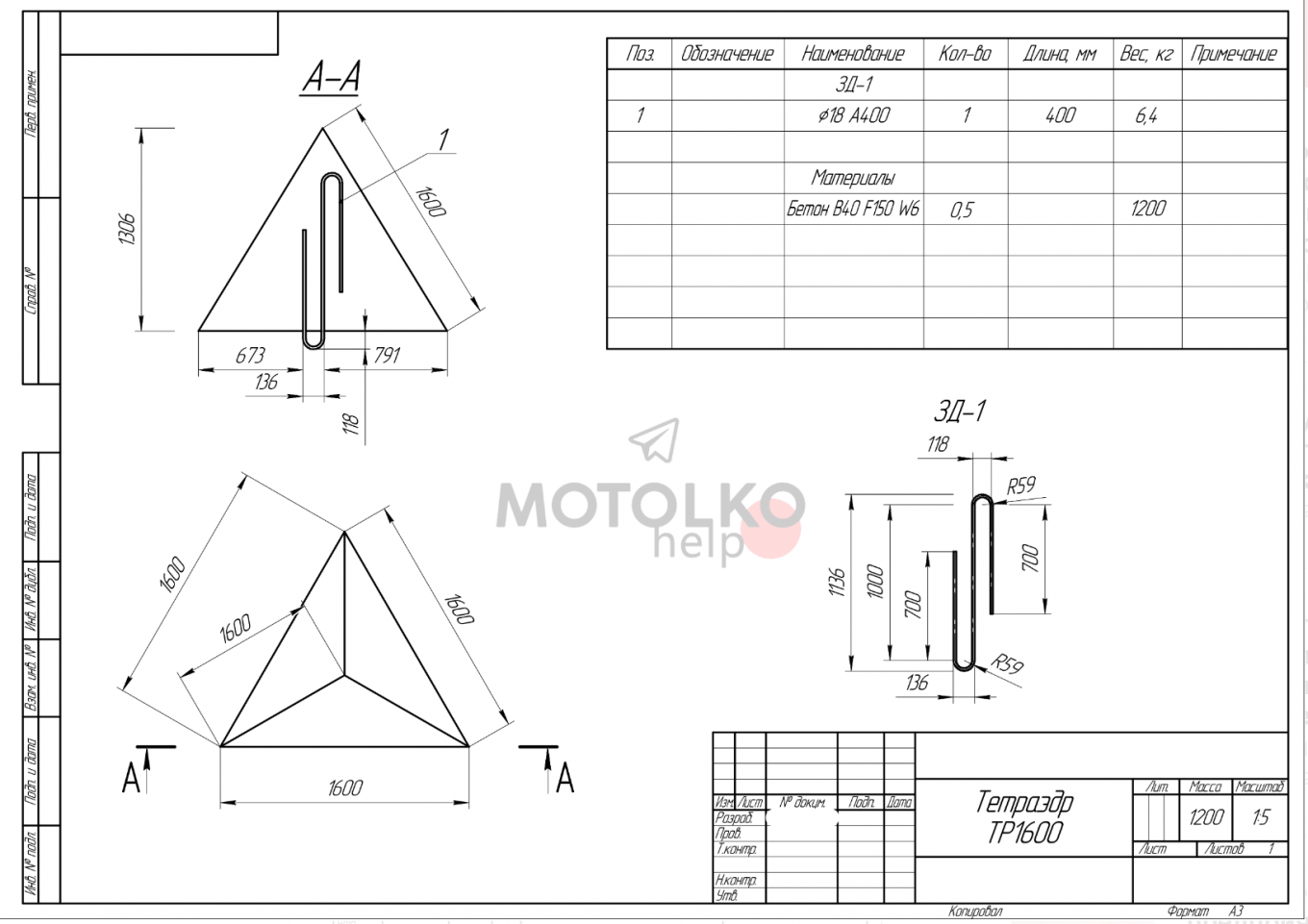 Special attention is paid to the specifications of these "dragon's teeth": as it is claimed, strong and durable M400 or M550 concrete is used for production.
The height of such a pyramid is 1.3 meters (more precisely 1306 mm) the rib length is 1.6 meters, and the weight is 1200 kg. These exact data are known thanks to the published production drawings of these "anti-tank tetrahedrons".
As the publication states, currently one of the final points where these "pyramids" are delivered is Bryansk oblast, where fortified defense lines like those in Belgorod oblast or in the temporarily occupied Crimea are also being built.
Read more: Ukraine's Intelligence Report States Wagner Mercenaries Suffer Severe Losses, Yet Achieve the Set Goals
---
---