The Government of Greece has received a proposal from the German authorities to provide 100 of their Leopard 1A5 tanks to Ukraine. In return, Greece would receive an equal quantity of the same type of tanks, but after undergoing modernization, which would be taken from the so-called Italian reserves. This potential option could be appealing to the Greek government, which already has a positive experience of cooperation with Germany through the circular exchange involving BMP-1 vehicles for Ukraine in exchange for Marder IFVs.
Furthermore, the Greek Leopard 1A5 tanks have not undergone modernization for over 30 years. Therefore, obtaining upgraded tanks of the same type for Athens could be an argument in favor. However, Greece is required to ensure that all tanks allocated for the potential exchange to Ukraine are combat-ready, according to Flight.
Read more: ​Spike Missile Package for Greece Includes Orbiter-3 UAVs for a Reason
The Flight authors provide detailed information that Germany intends to provide Greece with Leopard 1A5 tanks that are actually stored in the facilities of the Swiss company RUAG on Italian territory.
An attempt to utilize these specific Italian tanks to aid the Armed Forces of Ukraine turned out to be unsuccessful due to the Swiss government's stance. Switzerland remains unwilling to sell any weaponry or military equipment into a "conflict zone", citing its policy of neutrality. Conversely, the German government holds the authority to issue export licenses for the resale of Leopards tanks. As a result, it is anticipated that the idea of selling these tanks, which are currently stranded in Italy under the jurisdiction of the Swiss company, to a "third country" will likely encounter less resistance this time around.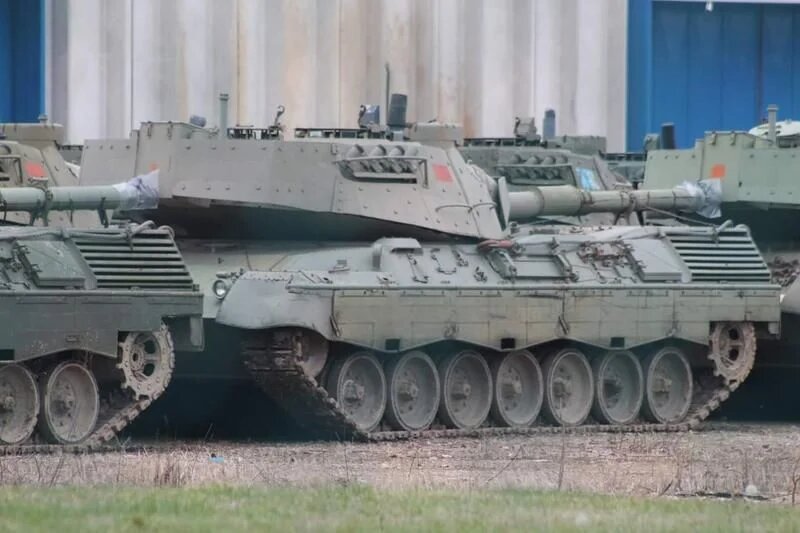 Furthermore, Germany is offering Greece an additional incentive by proposing a modernization package for the Leopard 1A5 tanks. This package includes the installation of a thermal imaging sight derived from the Leopard 2 tank. Importantly, all the upgrade work on these tanks will take place exclusively within the capabilities of the Greek defense industry or through a subcontractor chosen by the Greek government.
According to The Military Balance 2023, within its total tank fleet of 1,128, Greece currently possesses 500 tanks of the Leopard 1A4/5 variants.
Read more: ​The Million Shells for Ukraine Plan Has Faced a Problem Connected to France, Greece and Cyprus
---
---