Fighters of the 72nd separate mechanized brigade hit another russia's TOS-1A heavy flamethrower system: the occupiers' Solntsepiok was destroyed in the Vuhledar district of Donetsk oblast, a reconnaissance drone recorded the effective the detonation of ammunition that came afterwards.
According to the General Staff of the Armed Forces of Ukraine, since the beginning of the full-scale invasion, the russian occupying forces have lost 9 of their TOS-1 Buratino and TOS-1A Solntsepiok heavy flamethrower systems.
Read more: Is There a Chance For Ukraine to Get the ATACMS From Other Countries: What Are the Options
In addition, as Oryx suggests, russian occupying forces also lost at least seven TZM-T transport and charging vehicles for their heavy flamethrower systems.
It is also worth mentioning here that the other day russians were bragging about how they were using their Solntsepiok in this direction to strike directly at Vugledar and its surroundings, so possibly that it could have been the same machine that the occupiers used to destroy the city.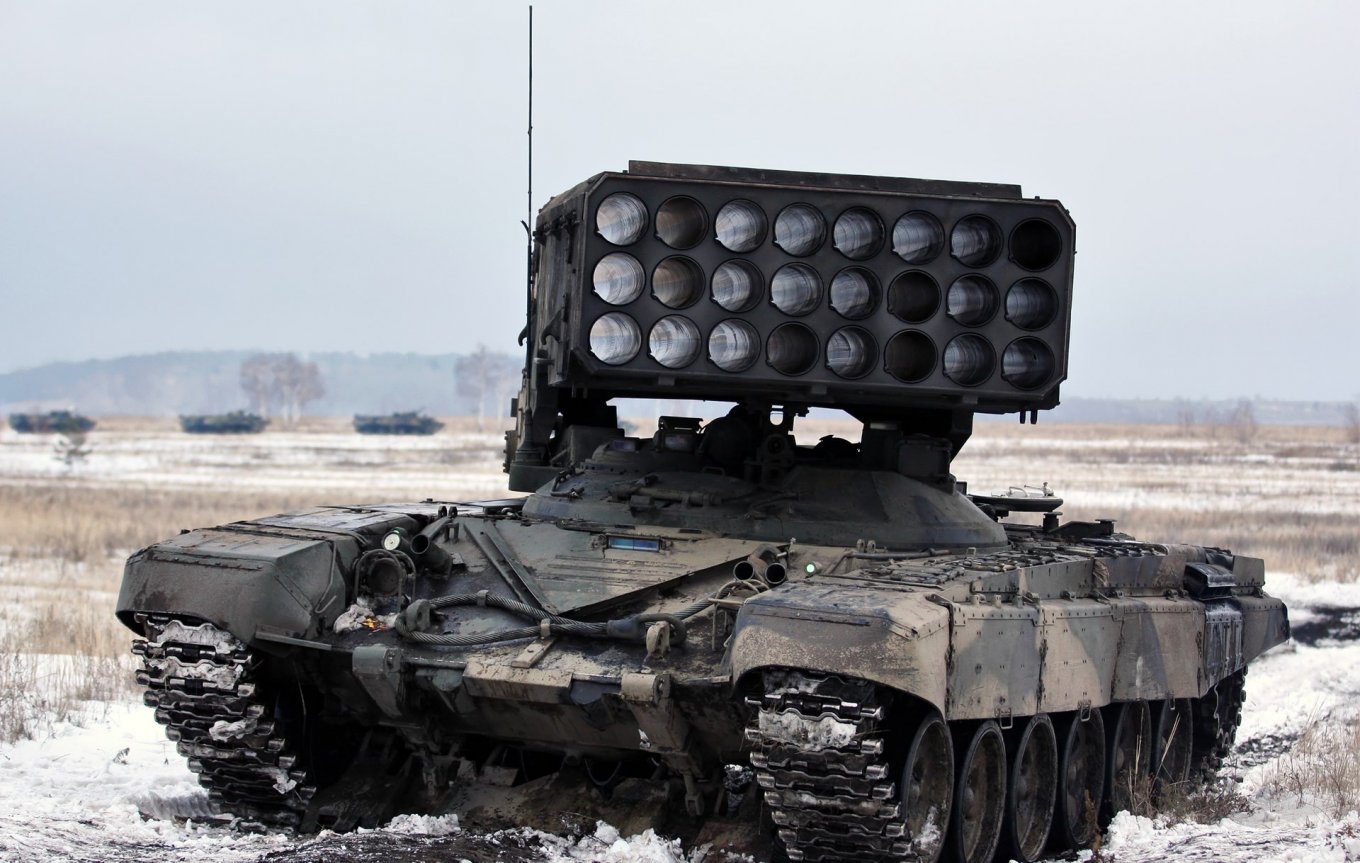 The TOS-1 Buratino heavy flamethrower system was developed in the USSR in the 70s and passed state tests in 1980. The TOS-1A Solntsepiok system was developed in 2001. The firing range was increased: from 4-6 km to 10 km. In addition, in 2022, the TOS-2 Tosochka was demonstrated for the first time on a wheeled chassis, which allegedly has a firing range of up to 120 km.
At the same time, the russian federation continued to talk about the further modernization of its TOS-1A system this fall: they plan to increase its range and accuracy, as well as improve aiming.
Read more: Ukraine's Intelligence Estimates That Russia Attacking Vuhledar and Bakhmut Trying to Prevent or Weaken Ukraine's General Offensive
---
---