Ukraine needs long-range ATACMS missiles to be able to effectively destroy targets that are hundreds of kilometers away. In particular, to take out russia's military facilities in the temporarily occupied Crimea. However, the USA is not ready yet to provide these missiles, in particular due to fears that in this case ATACMS missiles will not be enough for their army.
Along with that, as Politico reports, one of the "workarounds" that can help Ukraine get these long-range missiles is an attempt to purchase these missiles from other countries that have them in service.
Read more: Russian Palantin EW Complex Didn't See Ukraine's UAV And Got the 155-mm Excalibur Shell (Video)
Among the list of countries that could sell ATACMS, Politico considers a number of current operators of these missiles (South Korea, Romania, Greece, Turkey, Qatar and Bahrain), as well as Poland, which has recently signed a contract with the US worth $ 10 billion, where the ATACMS missiles are included as well.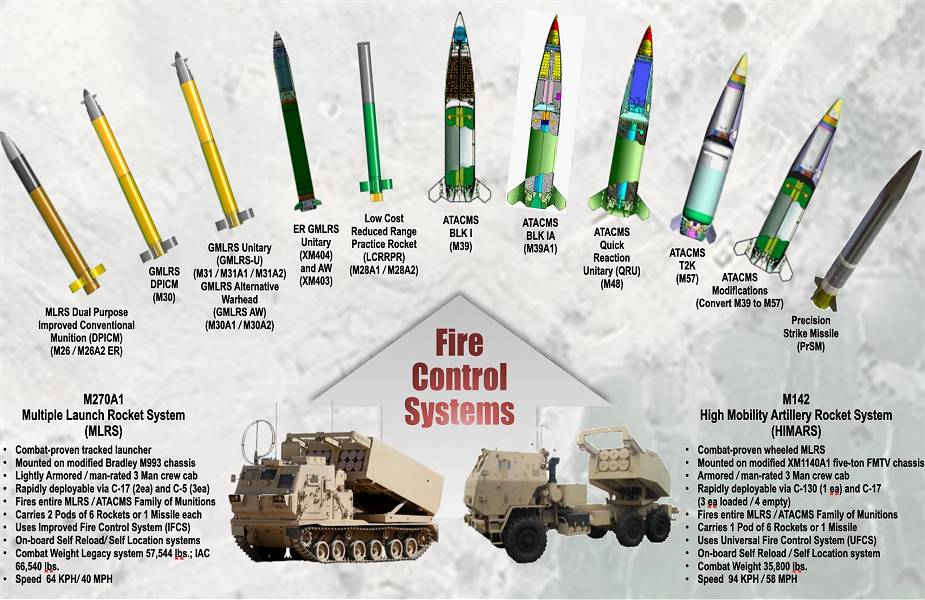 If we talk about this list (no matter how unrealistic some of the options may seem), the following situation emerges based on the number of the ATACMS missiles of different versions.
South Korea has the biggest number: 110 M39A1 missiles (ATACMS Block IA) and 111 M39A1 missiles (ATACMS Block I). Bahrain follows with 110 M57 missiles (ATACMS TACMS 2000) and 30 M39 missiles (ATACMS Block I). Then Qatar with 60 M57 missiles, Romania with 54 units of M57 missiles and Greece and Turkey (the number of missiles is unknown). In addition, the UAE has another hundred M57 missiles.
As for Poland, this country expects to receive 45 units of M57 missiles. Estonia, Lithuania, Australia and Taiwan can also be mentioned among potential operators.
If we take from this list only those missiles that can hit 300 km, then it looks like this:
110 M39A1 missiles in South Korea;
110 M57 missiles in Bahrain;
100 M57 missiles in the UAE;
60 M57 missiles in Qatar;
54 M57 missiles in Romania;
An unknown number of M39A1 missiles in Turkey.
At the same time, even if talking about the transfer of the ATACMS from one of these countries, it is worth remembering that such a "plan" would still require US approval. So, the transfer of these long-range missiles will ultimately depend on how much the Biden administration is willing to move the "red lines" in the transfer of such weapons.
Read more: Ukrainian Tankers Started Training on Leopard 2 in Poland
---
---