After the attack on of russia's strategic aviation at Engels airfield near Saratov and Dyagilevo near Ryazan, the military airfield in Kursk came under attack earlier today.
The governor of Kursk oblast, Roman Starovoi, reported: "As a result of the drone attack, an oil storage tank caught fire." According to local reports, the attack took place around 6 a.m. local time (at 7 a.m. Kyiv time).
Read more: Is It Possible to Say russia's Missile Attack Is the Revenge for Explosions at Airfields With Tu-95MS and Tu-160 Bombers
There is also footage directly from the place of the events, which shows tanks with fuel and lubricants being on fire.
In this case, at least the southern part of the airfield was struck. By the way, it is located quite close to the security perimeter of the air base, which makes it possible to destroy it not only with the help of long-range weapons.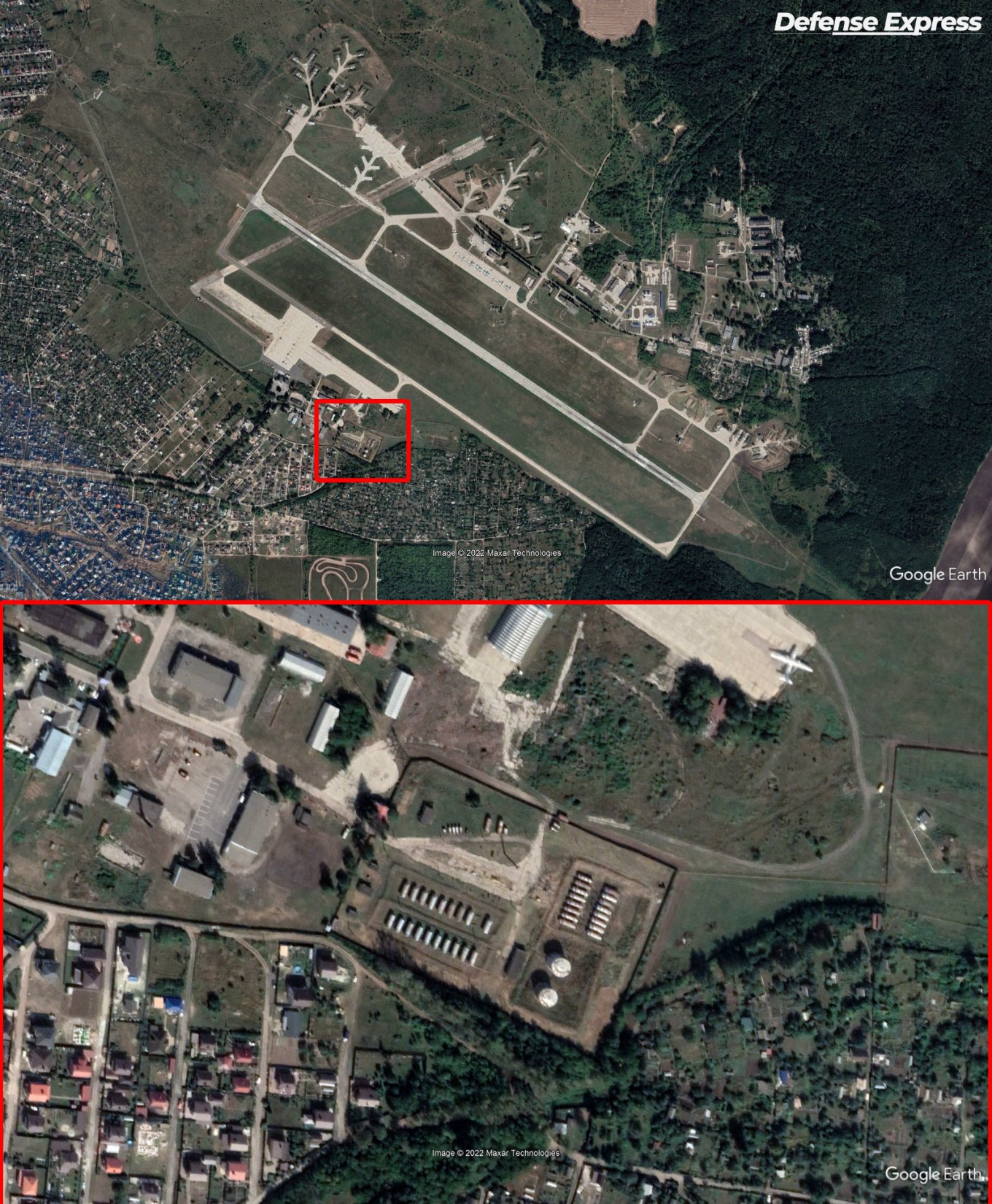 But most of the aircraft are placed in the northern part of the airfield. Defense Express notes that the airfield in Kursk is shared by civil and military aviation, but since the beginning of the russian full-scale invasion, it has become an exclusively military airfield. The 14th Fighter Aviation Regiment, which is currently armed with Su-30SM, is based on it.
At the same time, satellite images as of August 2022 show that the air base in Kursk is actively used to accommodate Su-25 attack aircraft and Ka-52 helicopters.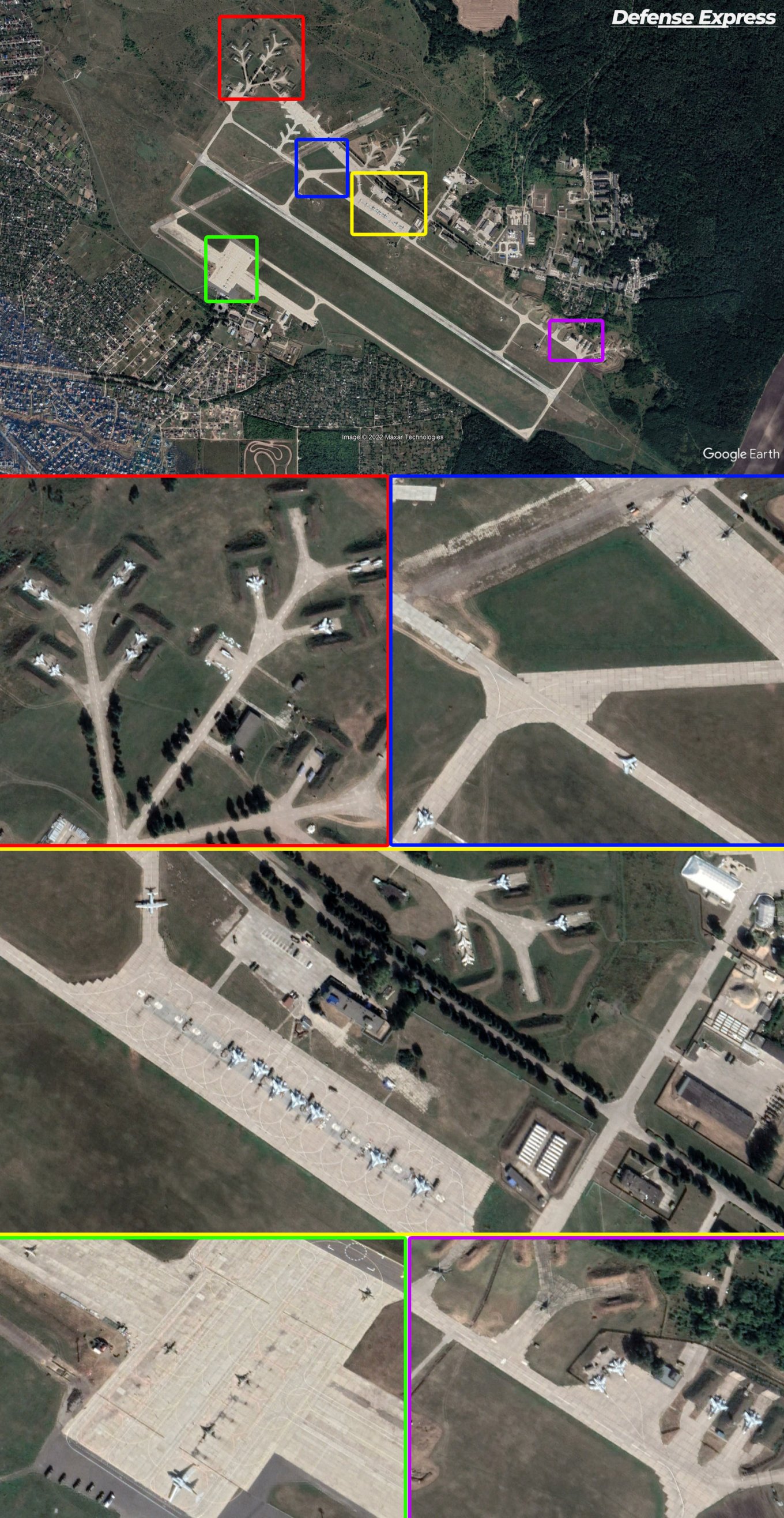 Satellite images also show MiG-29SMT aircraft, which were used from 2009 to 2018 and now being stored in the open air.
Apparently, as of now all aircraft are scattered. At the same time, the composition of fuel and lubricants is a rather convenient target for an attack. Disabling it creates significant difficulties to operate aircraft and helicopters, that is, for a certain time it can reduce the activity of the entire fleet.
Defense Express notes that in addition to the attack on the air base in Kursk, the russian federation reported a drone attack on their oil depot of the Kombinat Slava russian state reserve (successful,though). This facility is located in Bryansk oblast. Currently, russians claim that the reservoirs were allegedly empty and there is nothing to worry about.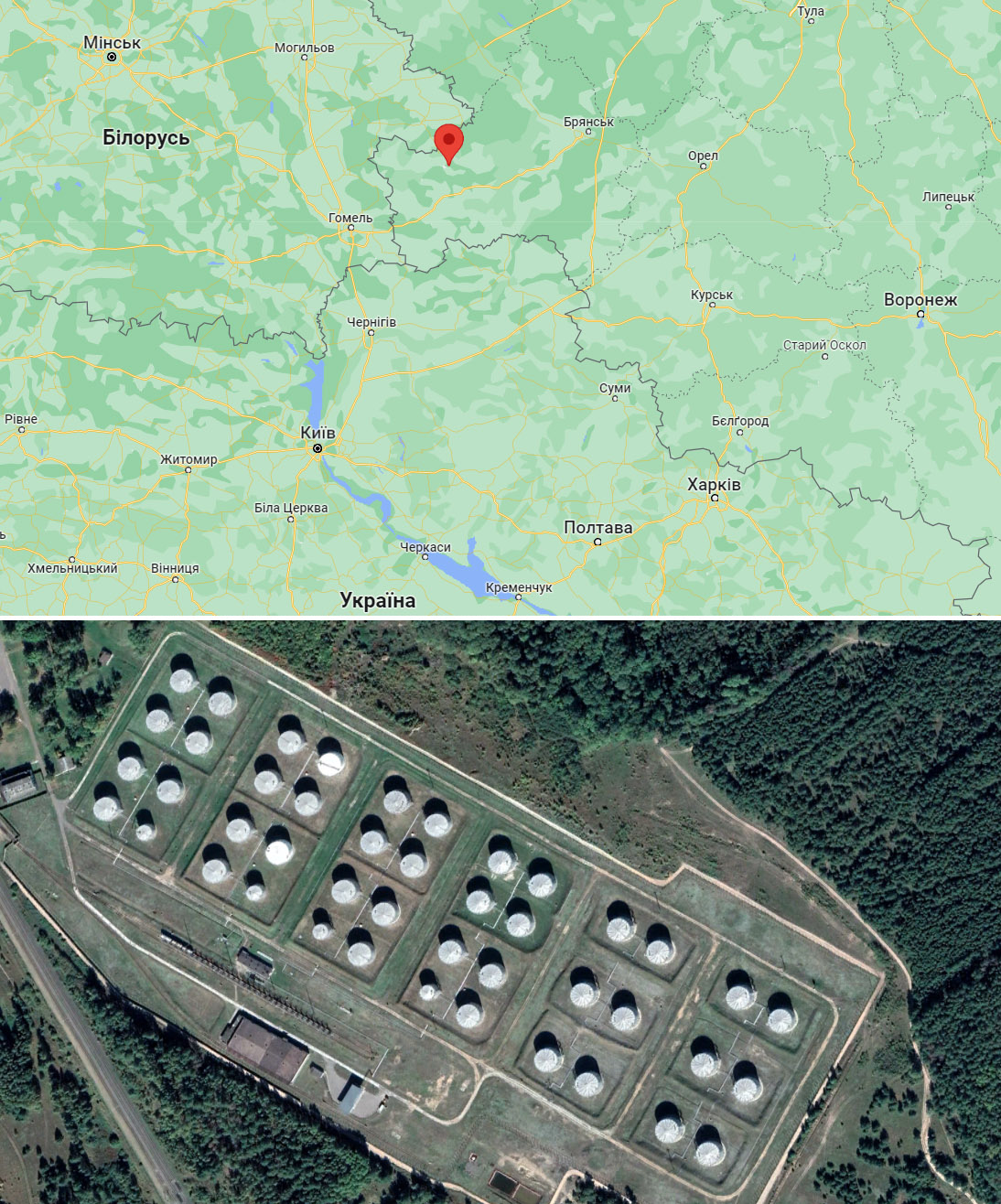 Read more: The Royal United Services Institute Highlights Ukraine's Stuhna-P ATGM Capabilities Over russia's Kornet
---
---