russia has once again testified that it deserves the title of a terrorist state because its main targets in Ukraine are the civilian population, and its main goal is causing humanitarian disaster. putin's missile terror is a tactic of HAMAS and other terrorist groups, only hundreds of times more dangerous.
Over the past day, russian occupiers have launched over 84 missile and air strikes. According to the General Staff of the Armed Forces of Ukraine, the enemy used cruise, ballistic, anti-aircraft guided missiles and unmanned combat aerial vehicles (UCAVs) to attack Ukrainian cities and villages.
Read more: ​Ukraine's Defense Intelligence States That Russia Again Tries to Draw Belarus Into War Against Ukraine
Ukraine's Air Force and the anti-aircraft defense units of the Land Forces of the Armed Forces of Ukraine destroyed 56 air targets, namely 43 cruise missiles and 13 UAVs. The threat of enemy air and missile strikes is persisting all over Ukraine.
This was preceded by russia's cruise missile strikes on populous residential areas of Zaporizhzhia, where at least 22 missiles were sent, leaving 16 people killed and about 100 injured in two days.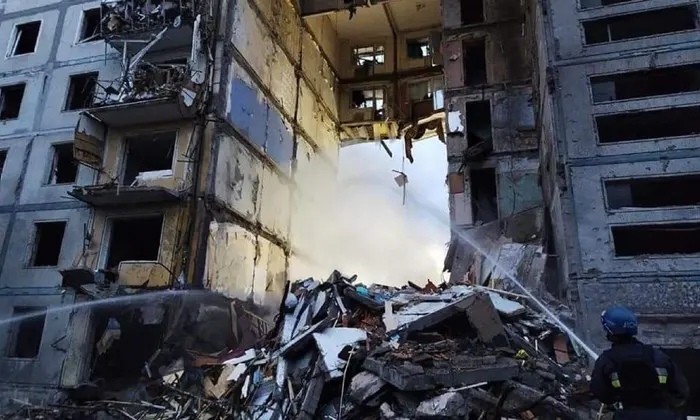 On Monday, October 10, at least 83 missiles and 17 kamikaze drones were sent from russia, belarus, Caspian Sea and temporarily occupied Crimea, killing 11 and injuring 64 people. According to the preliminary data, 45 missiles were intercepted and 9 Iran-supplied kamikaze drones were destroyed by Air Defense Forces.
Critical civilian infrastructure of many cities of Ukraine (Kyiv, Zaporizhzhia, Dnipro, Zhytomyr, Khmelnytskyi, Ternopil, Lviv, Ivano-Frankivsk, Kropyvnytskyi, Kremenchuk, Sumy, Kharkiv and others) and public spaces were targeted. Residential areas were left without energy and water.
Russia's another wave of terrorist acts aimed at destroying Ukraine's civilian infrastructure proves russia's status as a terrorist country, which attacks civilians while losing on the battlefield in its war of aggression against Ukraine.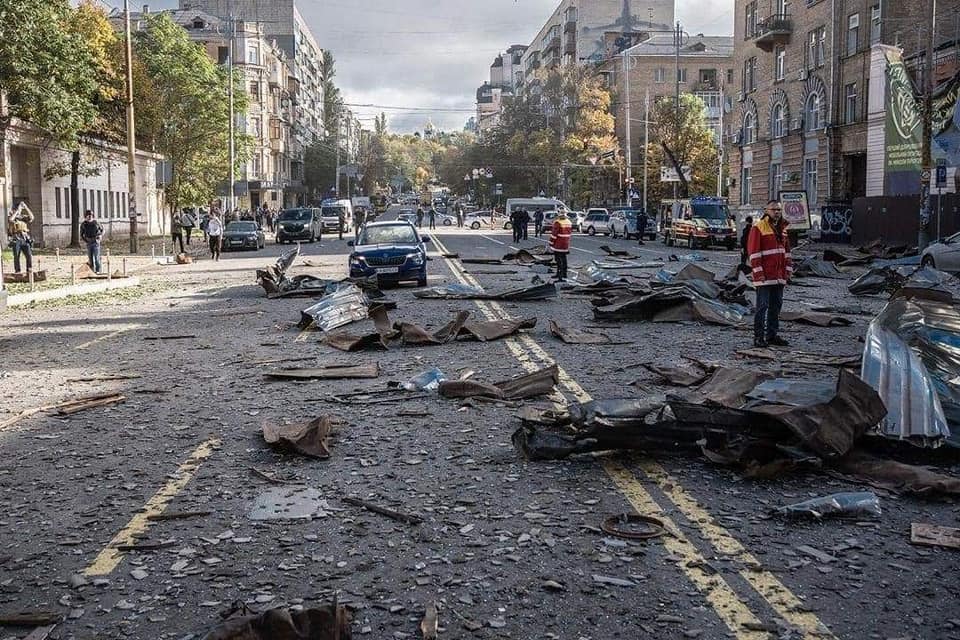 Putin was not "provoked" to unleash missile terror by Crimea Bridge. He does not need anything to "provoke" him in order to commit heinous crimes. Russia had been constantly hitting Ukraine with missiles before the bridge too. Shifting the blame on the victim of aggression by suggesting that Putin "responds" or is being "provoked" is totally misleading.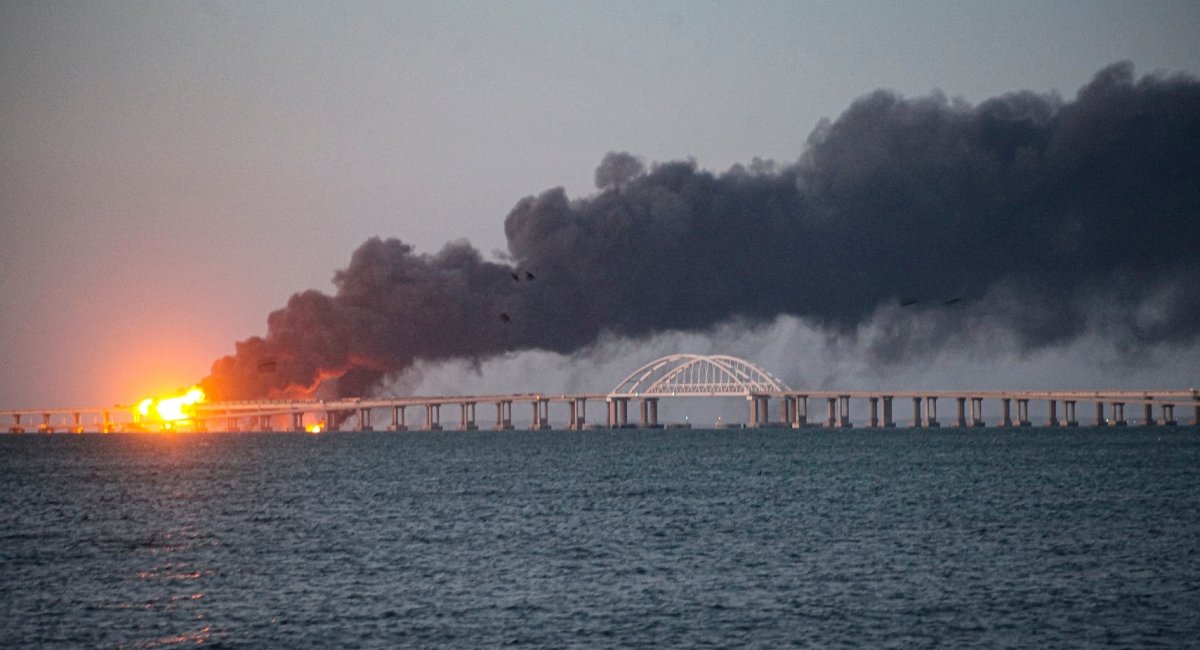 Russia's attacks on the eve of the heating season are directed at intimidating civilian population, wreaking havoc and undermining Ukraine's resolve to liberate its territories temporarily occupied by russia.
Putin is a terrorist. Ukraine's decision not to hold any negotiations with him proved to be correct: no talks are conducted with terrorists. With such barbaric actions russia believes that it causes fear and desire to be negotiated with. But it causes exactly the opposite.
It once again proves that russia's true intentions exclude dialogue. Any appeasement of the aggressor opens a real Pandora's box that will bring even more deaths and destruction. The World has learned that appeasement of aggression in one region inevitably breeds further aggression elsewhere.
Russia's attacks will not achieve its objectives: we will repair all damaged and destroyed objects and continue fighting against invaders. These shellings will only further isolate the Kremlin and accelerate its defeat.
Ukraine expects the world to respond properly to Russia's terrorist acts: an unprecedented set of actions must be taken so that Russia is completely overwhelmed: Ukraine calls for russia's full economic and political isolation including cultural and information spaces.
Ukraine asks to provide additional air defense and missile defense systems, as well as long-range weapons, and recognize russia as a terrorist state and Putin's regime as a sponsor of terrorism. russia must be recognized as a sponsoring state of terrorism and a terrorist state!
russia's actions define its war against Ukraine as unequivocally genocidal. The last time a nation in Europe saw atrocities of such scale, was during the Second World War. Since the beginning of the full-scale war on February 24, russia has fired more than 3500 missiles at Ukraine, hitting mostly civilian infrastructure.
Air defense and missile defense systems need to be supplied as soon as possible: they will protect civilians and infrastructure, which will be even more vulnerable in the forthcoming winter months.
An adequate response of the international community will be to strengthen Ukraine's defense capabilities and further isolate Putin's terrorist regime. Ukrainian people would welcome additional technical and financial support to urgently rebuild the infrastructure and provide energy and heating to schools, kindergartens, and hospitals.Attacking Kyiv, where diplomatic institutions of various countries are located, with missile strikes is a manifestation of Russia's cynicism, barbarism, cowardice, as well as the demonstration of its leaders` doom. Russian war crimes against civilians will be documented for a future international tribunal.
Everybody in the World should know that Ukraine will not get frightened, will not surrender, it will endure this wave of terror and will continue to fight for its existence and for the punishment of the aggressor.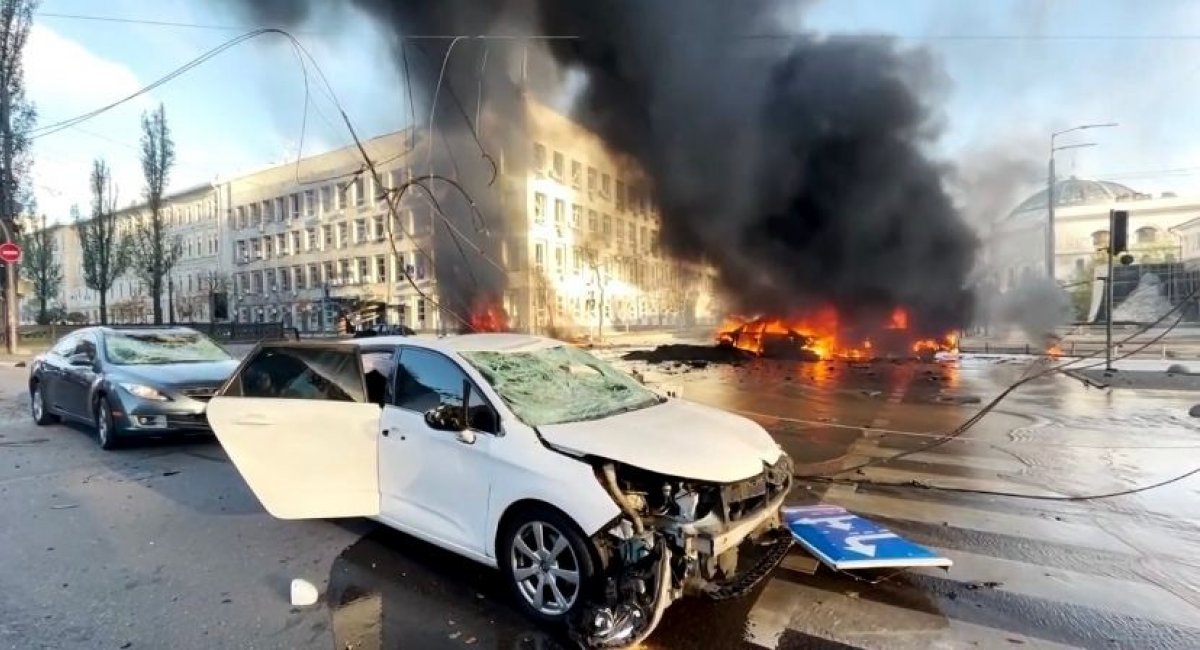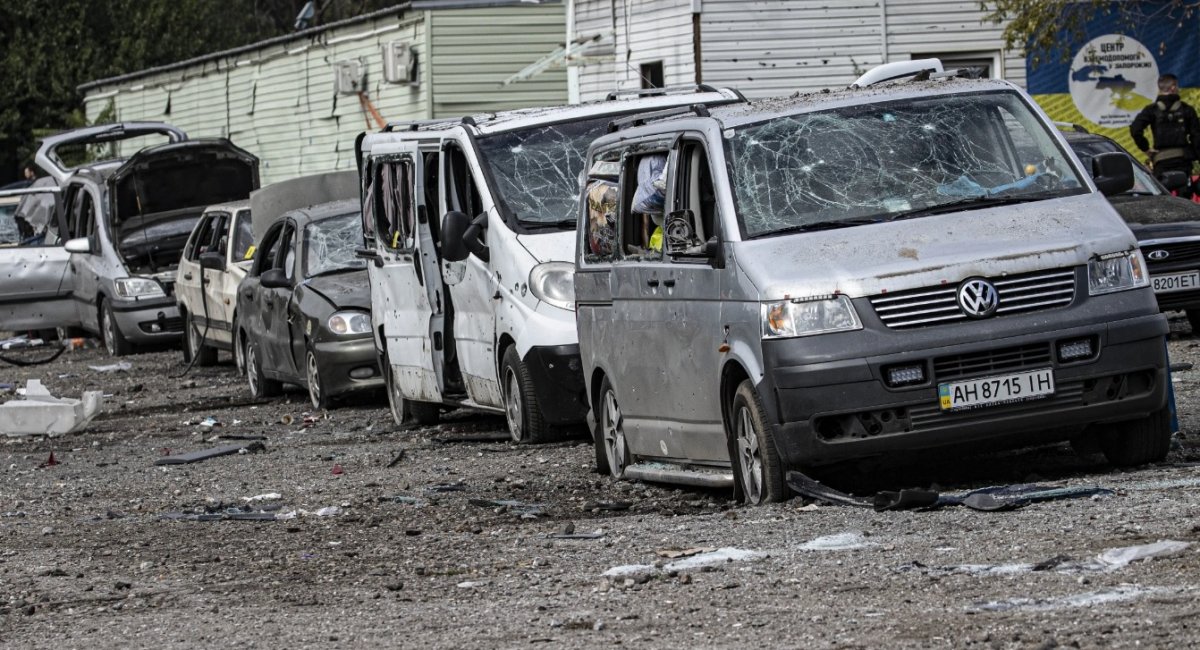 Read more: ​russian Missile Attack Was Prepared a Week Ago – Ukrainian Intelligence
---
---