Satellite images have appeared in the public domain, which may indicate that russian invaiders are preparing a new missile attack on Ukraine using strategic bombers. Currently, they are accumulating aircraft at airfields dangerously close to the border with Ukraine. The relevant photos were posted by OSINT analyst MT Anderson on his Twitter profile.
In particular, as of January 6, 2023, there were 12 Tu-22M3 missile carriers and two (probably) Yak-130 combat training aircraft at the Shaykovka airfield (220 km from the border with Ukraine). At the same time, the russians "guessed" to protect the parking lots of their bombers with special barriers, which in case of another attack by "unknown flying objects" should protect the planes from flying debris. Probably, it was from the Shaykovka airfield that the Russians launched five Tu-22M3s into the air on January 14, 2023, one of which launched a terrorist missile attack on a residential building in the city of Dnipro.
Read more: ​Russia to Use Tu-95MS Bombers Another 17 Years, which Modernization Program isn't Completed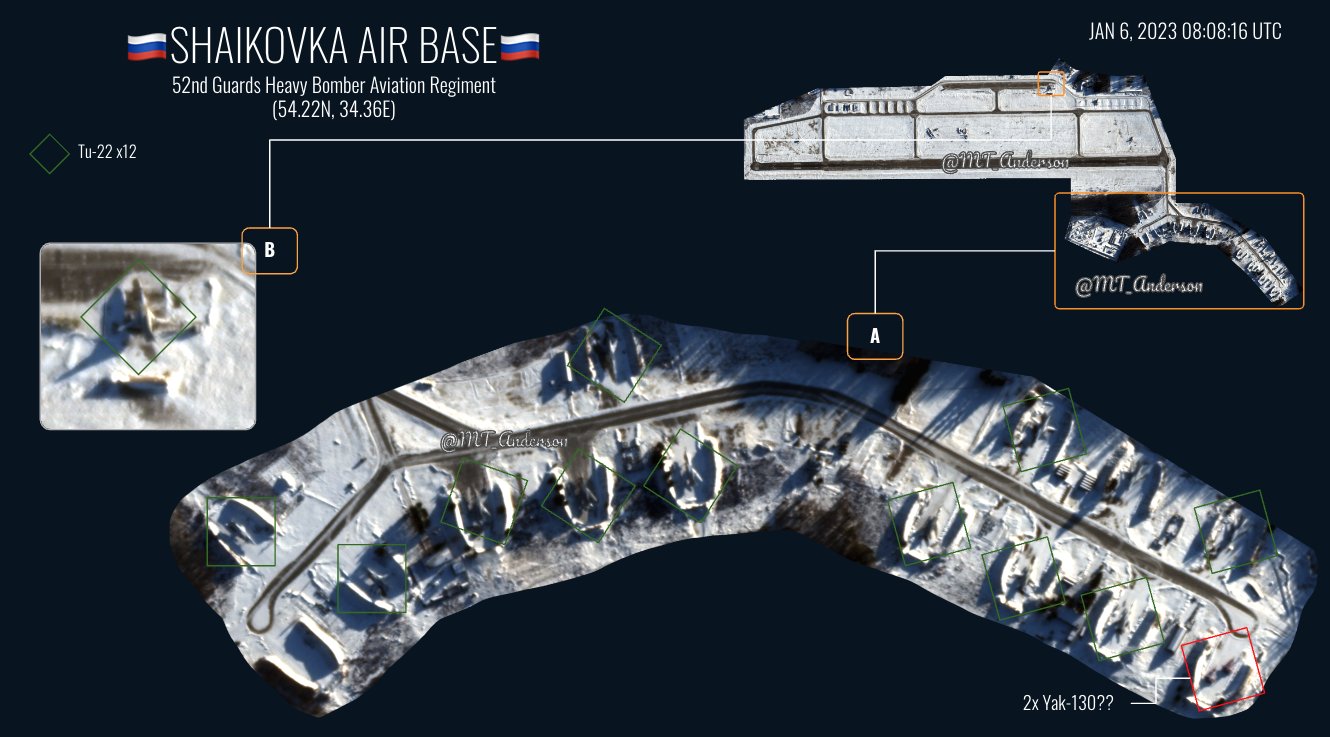 The next one is the Dyagilevo airfield, which is located 500 km from the border with Ukraine and is the base for the 43rd Training Bomber Aviation Regiment of the russian Aerospace Forces.
On satellite images from this airfield as of January 9, 2023, we can see six Tu-95MS and five Tu-22M3s. What is most interesting, here you can also see an unusually large number of Il-76 strategic airlifters or Il-78 aerial refueling tankers - 23 aircraft of both types at the same airfield. These aircraft can be used either to deliver a new batch of cruise missiles or to refuel strategic bombers in the air.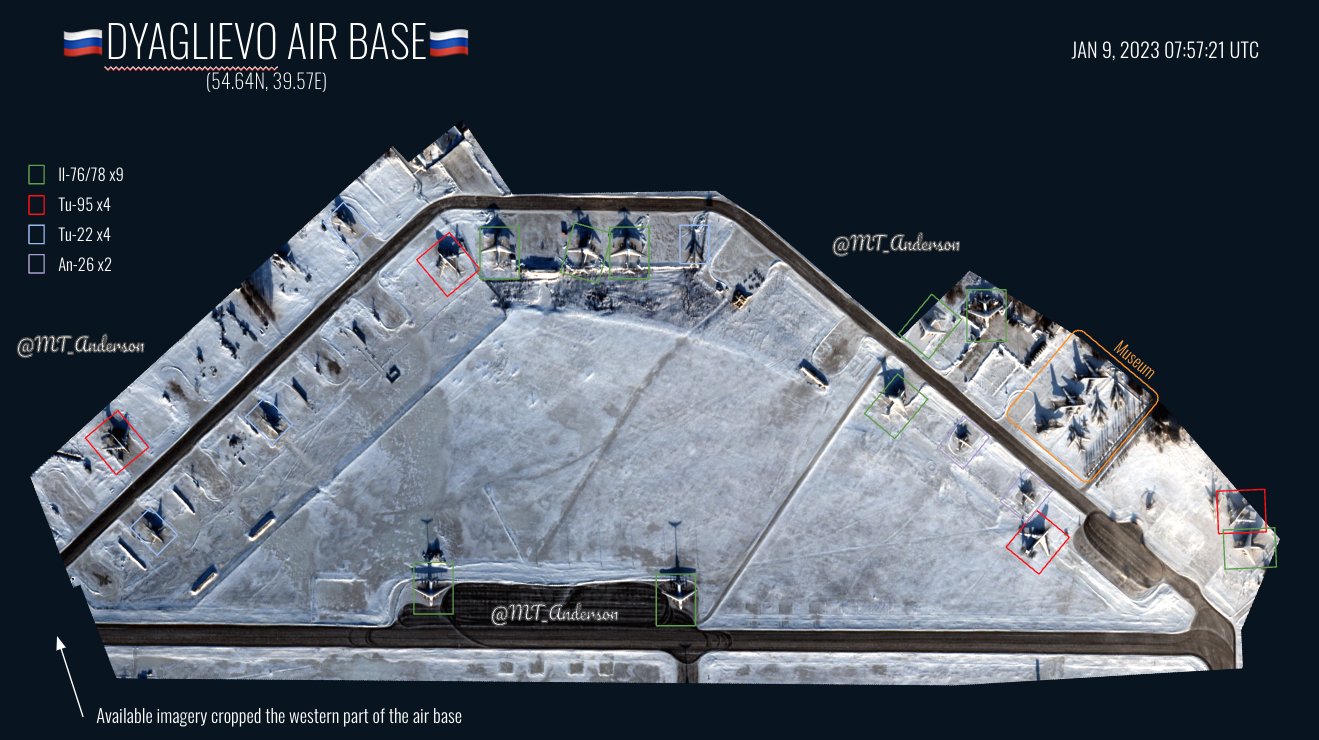 The pictures mentioned above were published 16-13 days ago, so they may lose some degree of relevance. But the very fact of the appearance of protective barriers at Shaykovka airfield and the unusual activity of Il-76 and Il-78 aircraft at Dyagilevo airfield may indicate that these airfields may be involved in a new russian missile attack on Ukraine.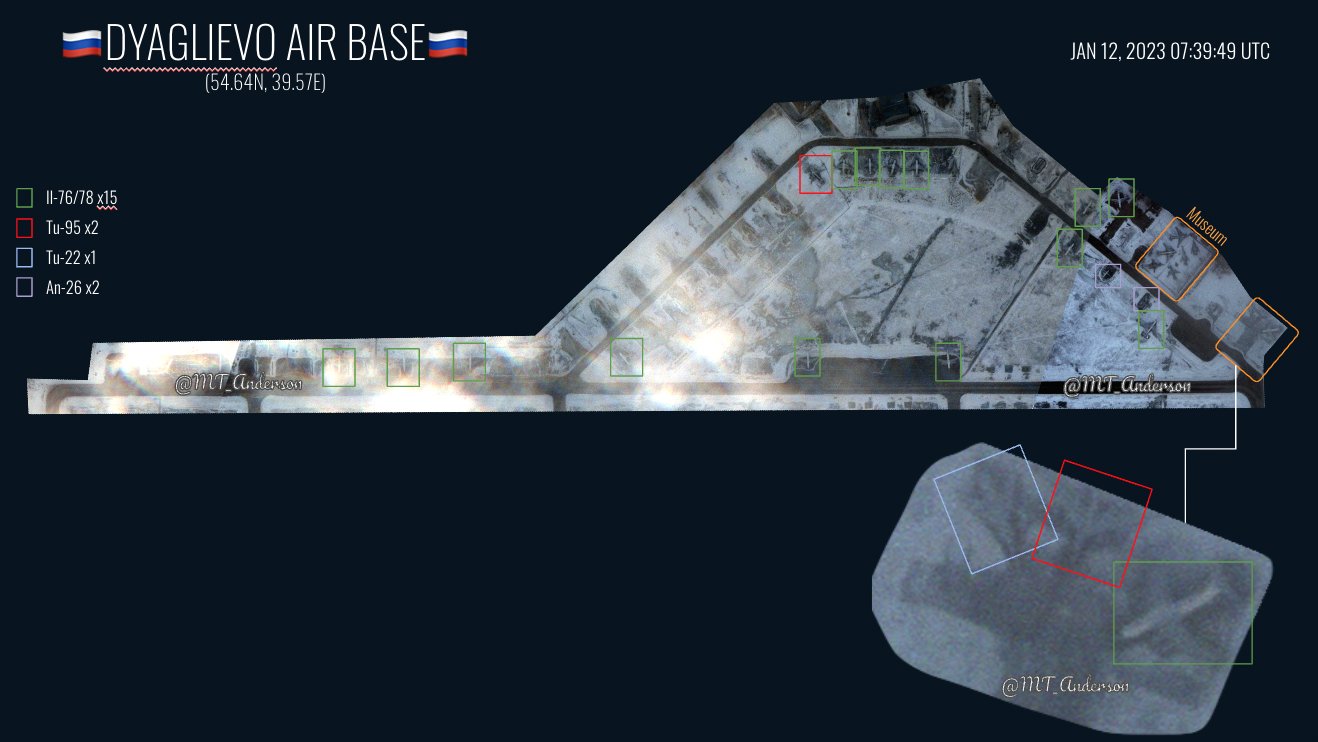 Read more: ​The Five Biggest Defeats of the russian Army During the Ten Months of the War in Ukraine
---
---