The new package of military aid from the United Kingdom to Ukraine includes a company of Challenger 2 tanks (14 units), a battery of AS-90 self-propelled howitzers (8 units), and a hundred FV430 Mk3 Bulldog tracked armored personnel carriers, as follows from the official statement.
In addition, there are also 100,000 artillery rounds and thousands of various missiles: from GMLRS rockets for HIMARS and M270 to anti-aircraft StartStreak (man-portable) and AIM-120 AMRAAM, the latter are used with NASAMS systems.
Read more: ​British Tank Challenger 2: Unique Features, Capabilities and Specifications
This new provision is a rather big one by itself, especially since the AS-90 coming with the package are just the first ones to come, with a total number of 30 that will be delivered to the Armed Forces of Ukraine (AFU) in several turns. Most probably, the same will apply to Challenger 2 as well because the UK defense ministry was planning to discard part of those from service in the British Army anyway.
But this time, we should look broader at this new package than just count the numbers of weapons and equipment. What is a company of tanks, a division of artillery guns and a three-battalion set of APCs in the first place? This is a set that can become a foundation for a new military unit of a brigade level.
Of course, it is not the entire equipment kit needed to make up a full-fledged mechanized brigade with three mechanized battalions, a tank battalion, an artillery platoon and an air defense division (not to mention that in the current state, the AFU brigades consist of even more battalions). Here we talk of the framework or rather a "skeleton" of a potential new unit.
Combined with the fact that Great Britain trains about 20,000 Ukrainian military personnel per year, we can clearly see the complex approach aimed to form up combat-capable units. This way of managing things is much better than just supplying certain types of weapons because it offers a "ready solution."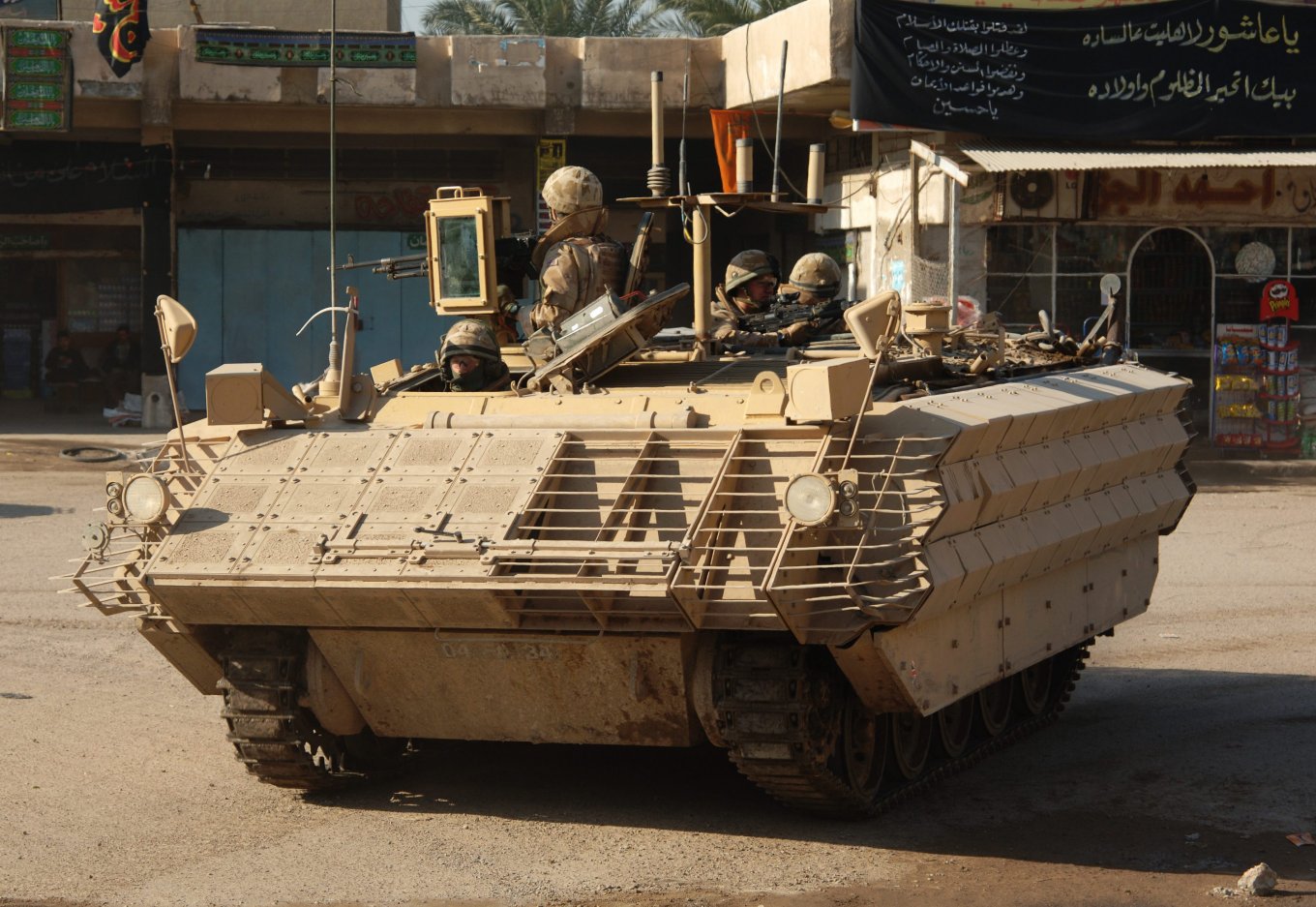 We can all agree that the FV430 Mk3 Bulldog which is basically a British analog of the American M113 is less capable than the Warrior infantry fighting vehicle. But the reason behind not supplying this weapon are quite understandable, too: the British Army has some significant issues with combat vehicles, the Ajax program is lagging, the transition to the Boxer cannot speed up, and due to retrenchment in the defense sector, the UK has more cavalry than tanks.
In other words, Bulldogs are what the country can realistically give to Ukraine. And some other items in the list contain even more than expected. In particular, 30 AS-90 howitzers are 30% of all the 155mm artillery systems in service with the British Army.
Read more: Russians Want to Weld Metal Cages For Their Tanks Again, But This Time Everything Will Be Done "Differently"
---
---