That is according to a latest the U.K. Defense Ministry's Defense Intelligence update on the situation in Ukraine.
"Russia's assault on the Donbas town of Bakhmut has largely stalled. This is likely primarily a result of extreme attrition of the Russian force. Ukraine has also suffered heavy casualties during its defense," the update reads.
Read more: ​The UK Defense Intelligence Says russians Have Temporarily Exhausted Their Offensive Potential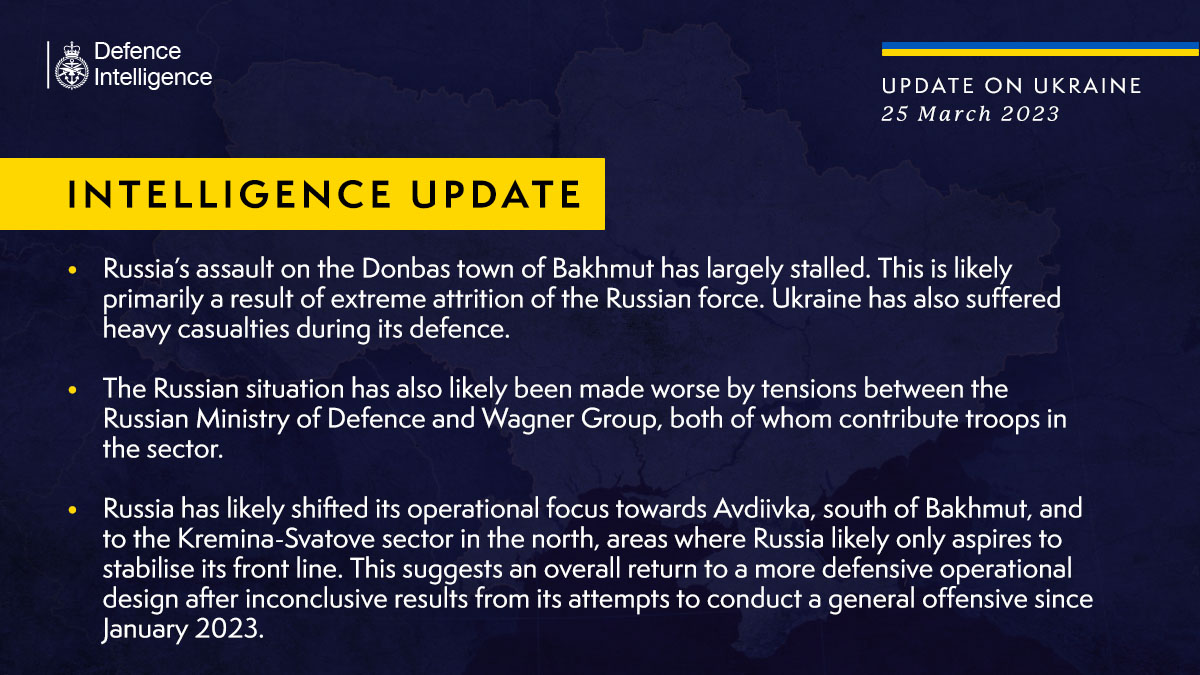 The U.K. Defense Ministry's Defense Intelligence said russia's situation had likely been worsened by "tensions between the Russian ministry of defense and Wagner Group, both of whom contribute troops in the sector".
As the U.K. Defense Intelligence estimates, russia had probably shifted its operational focus towards Avdiivka, south of Bakhmut, and to the Kremina-Svatove sector in the north – "areas where russia likely only aspires to stabilise its frontline".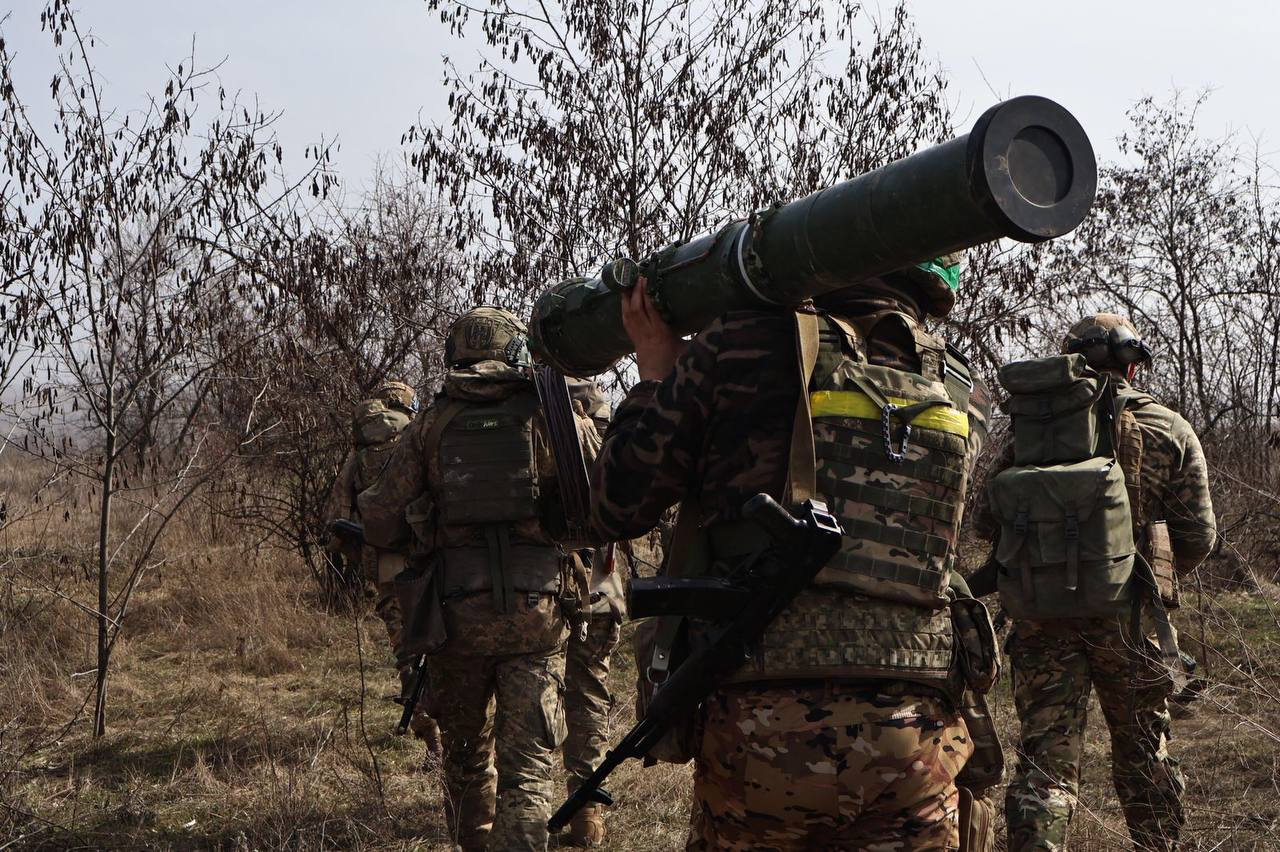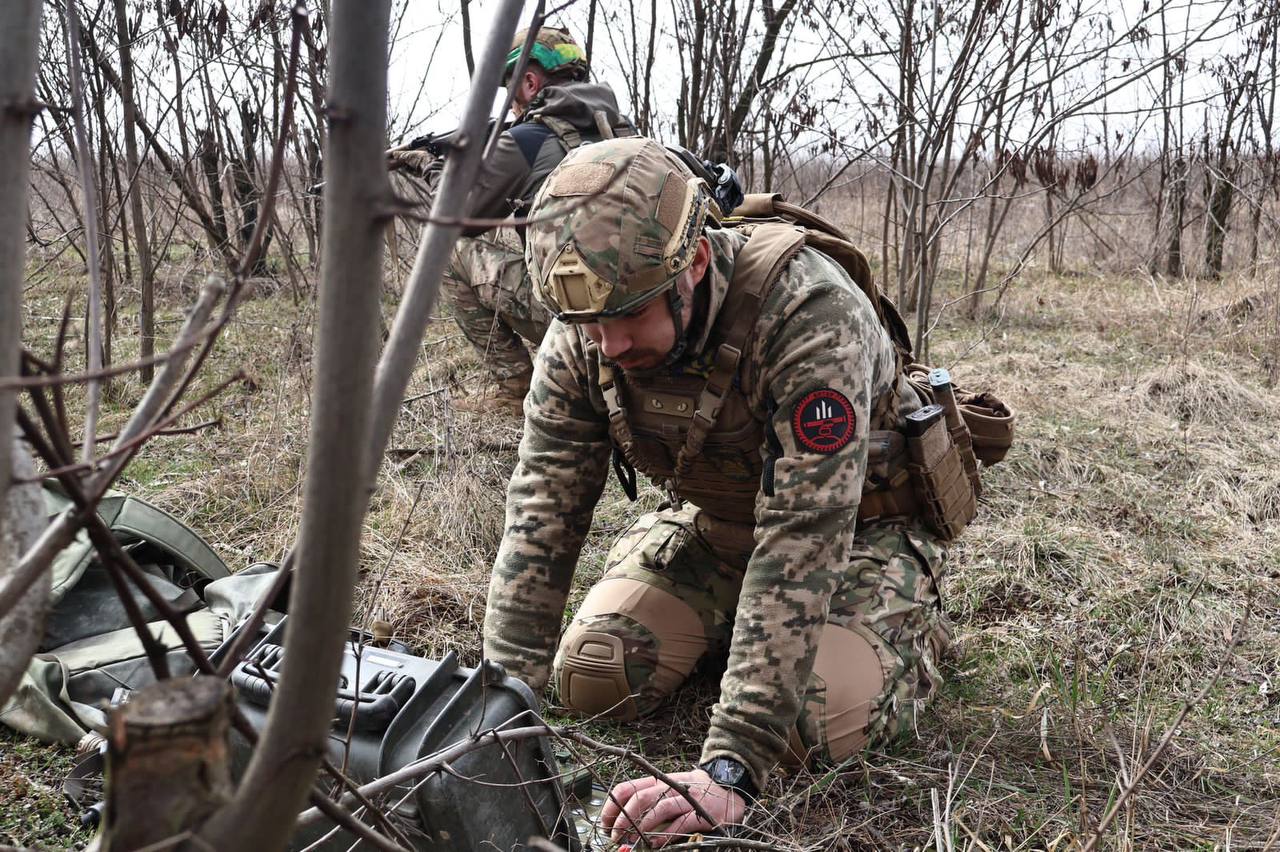 "This suggests an overall return to a more defensive operational design after inconclusive results from its attempts to conduct a general offensive since January 2023," the update says.
As Defense Express reported, US Intelligence said Russia Lacked the Forces to Make Major Gains and Could Shift a Defense Strategy. We also wrote that Ukrainian Ground Forces' Commander Said Enemy Continued to Unsuccessfully Try to Surround Bakhmut While Defenders of Ukraine Prevented the Attempts.
Read more: ​Ukraine's Defense Intelligence Says Explosion in Dzhankoi Destroyed russia's Kalibr Cruise Missiles
---
---